Well after a lot of trial and error, I was finally able to pull off a stable idle today. I ended up needed to add some timing in idle, and increase the pwm iac % during idle....sweet!
Driving around, I was able to use Tuner Studio's VE Analyze Live to start mapping down a nice table. I still need to determine if I need to upgrade past the 24lb/hr injectors. I was able to push her up to 7000 rpm once, but i have a lot of work to do on the table up there still.
Then, when cruising on the highway on the way back (yeah I was going 70mph 40min after getting an idle), I blew a tire....I was able to maintain control, but it sucks...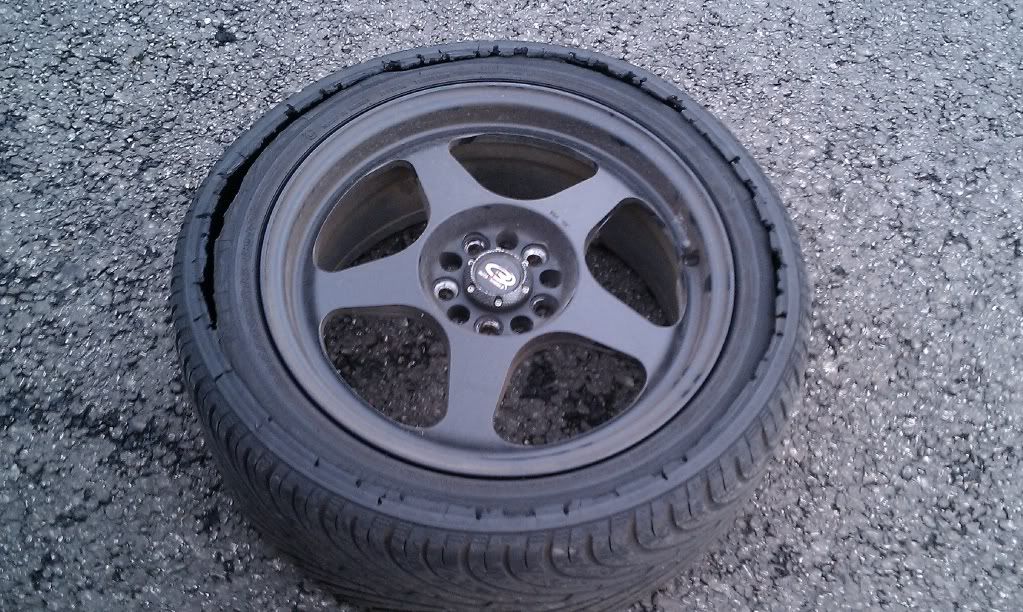 Redonkulous.....Plenty of tread left on the tires...decent pressure....I have no Idea what happened. There wasn't even a loud pop, just suddenly It started shaking/thumping and it started pulling hard to the left.
Well, I'm thinking I should ditch the rest of them and just get a new set. There's <40% tread left, but I don't trust em now. Budget performance tires ftl. (Nexen 3000).