I purchased this 2001 R/T from 2gn.org user SC62391 on April 6th. The car was located in Phoenix, AZ....which was over 1200 miles from where I live. However, conveniently, my brother Josh ("turbodudey") had just moved to Phoenix and was able to look at the car for me, as well as take care of the transaction of buying it. And thanks to my dad Dan ("TurboVanDan"), the car made the trip back to MO earlier this week and is currently residing in my garage. Dan volunteered to go get the car, since my wife and I had just had our second child on April 12th, and it was a little hectic around home.
Here is the car in AZ.
I drove the car yesterday for the first time, just a quick spin around the town. Initial impressions are that the car is in great shape, really a lot fewer squeaks and rattles than I anticipated. The motor runs quiet with no piston slap, which is as rare as a Sumatran tiger. The brakes need attention, and the front end vibrates pretty bad at highway speed.
I bought this car for gas mileage, as daily driver for work and highway trips with the family. Mechanically, the car is just going to get tuned up, and a couple little bolt-ons. And cosmetically, my goal is for it to look like it just rolled off the Chrysler/Dodge dealership lot in 2001.
In my (messy) garage for the first time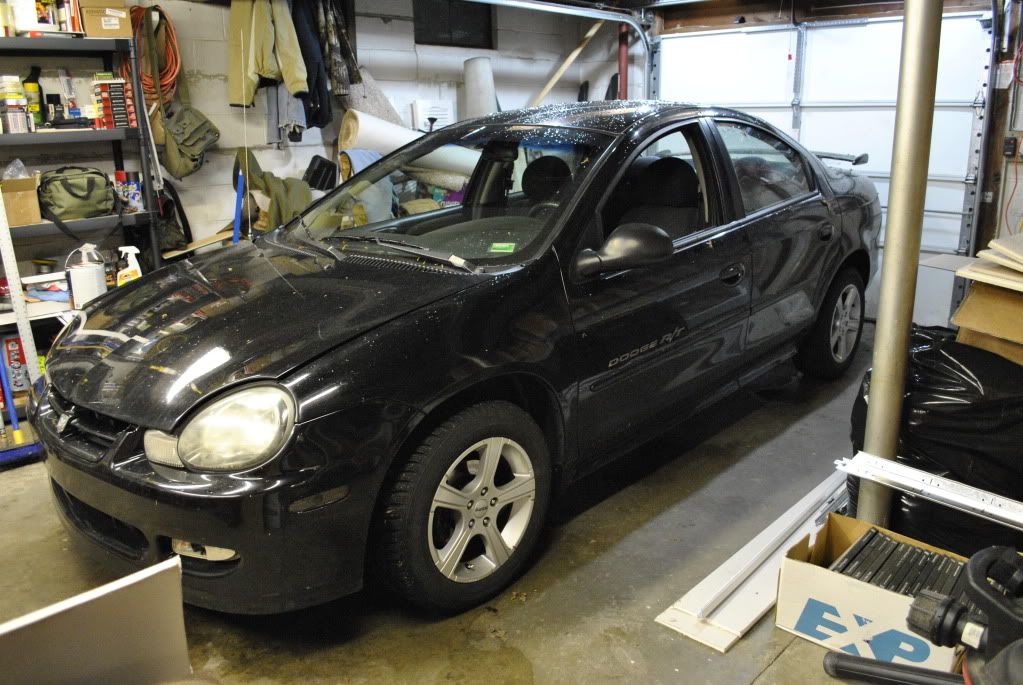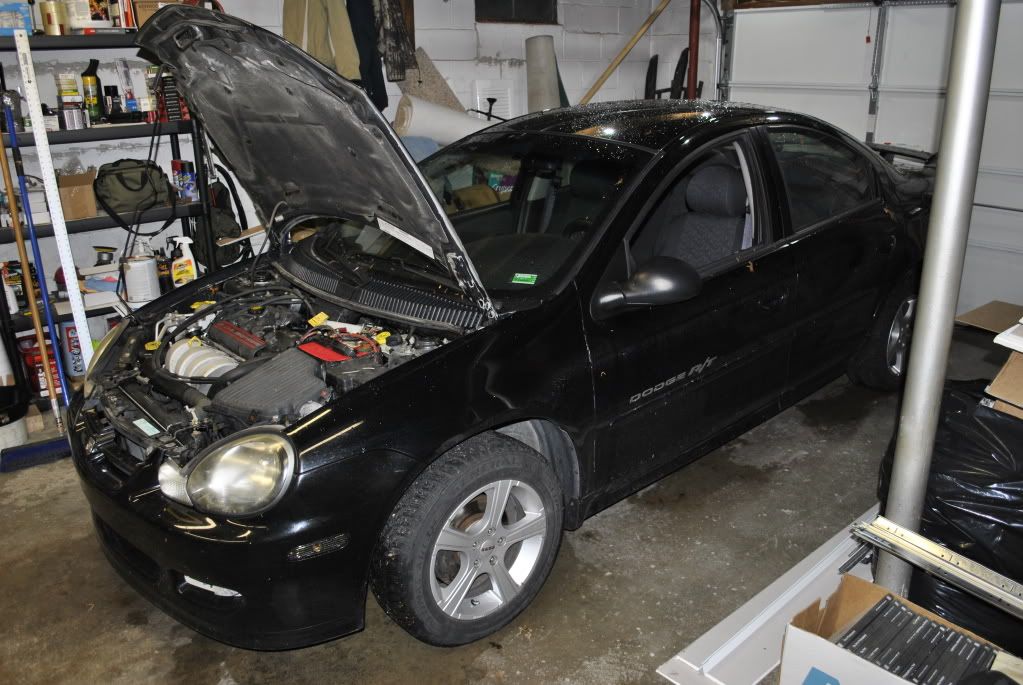 I noticed right away that the car has this silver stuff that kind of seems like thick paint (actually reminds me of dried anti-sieze) all over every tack weld, bolt, seam, etc. Never seen anything quite like it. Factory rustproofing? Or something else? The car has never been wrecked, and everything looks nice and straight.
Strut tower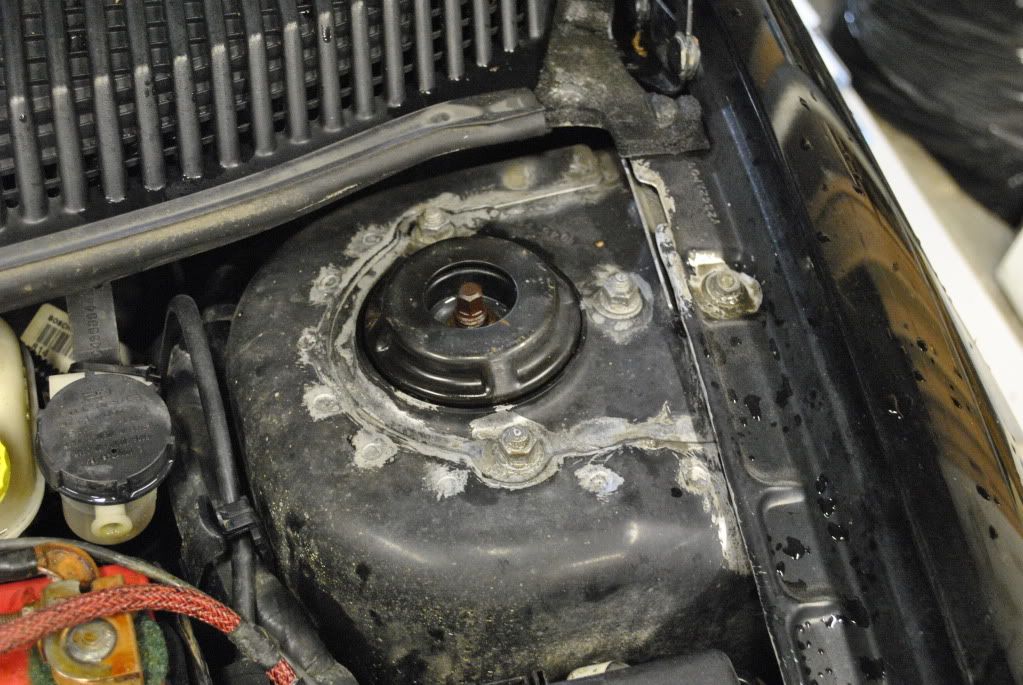 Hood seam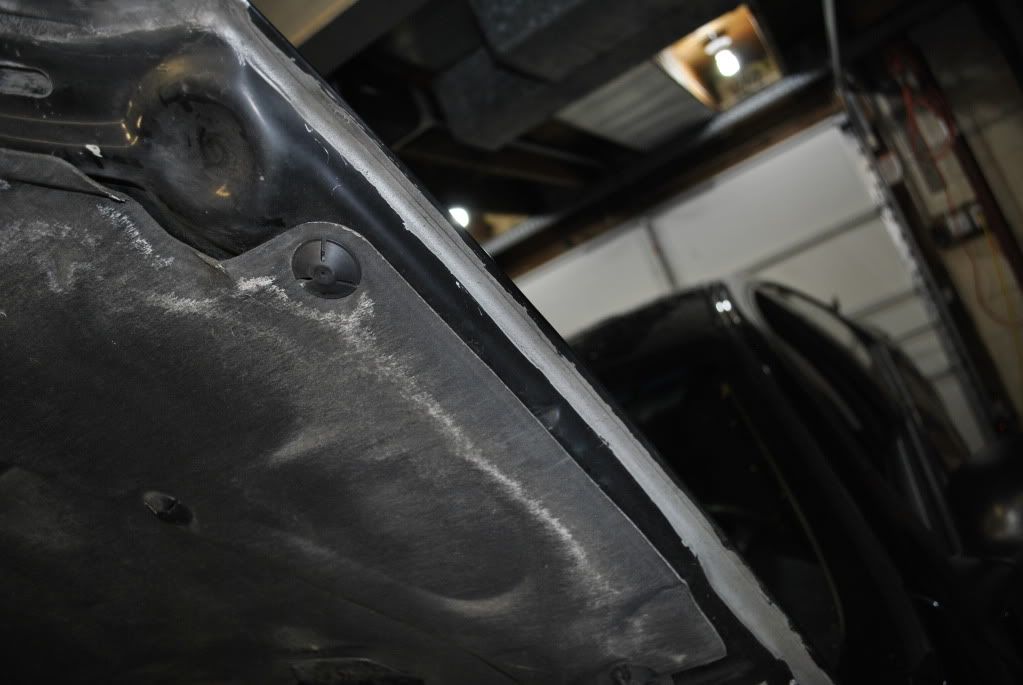 Last night I started in on it....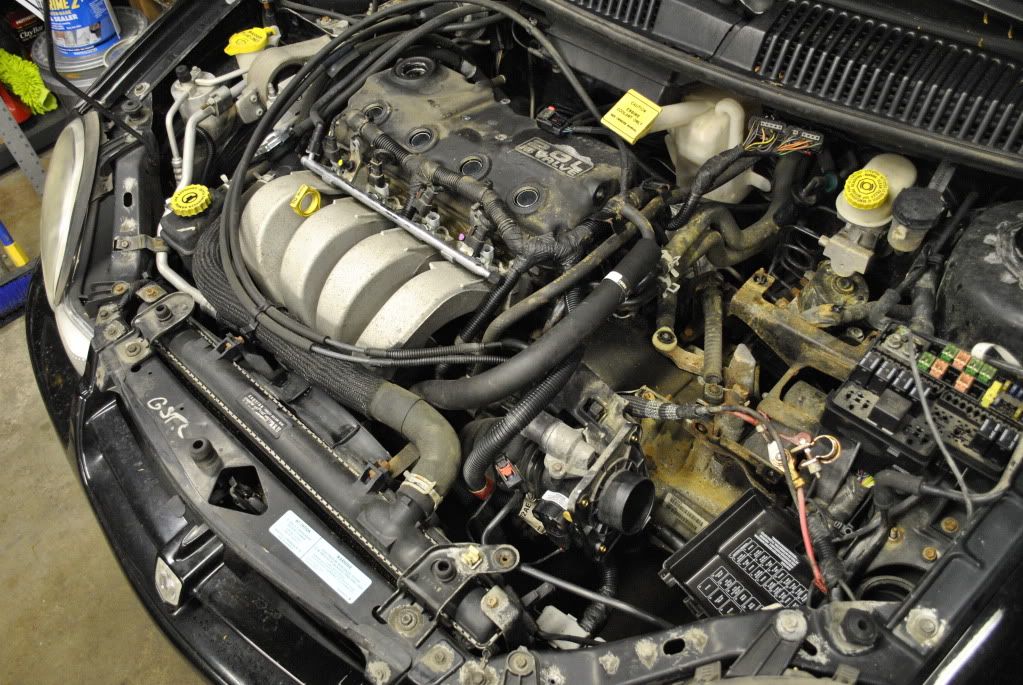 Think these needed changed? lol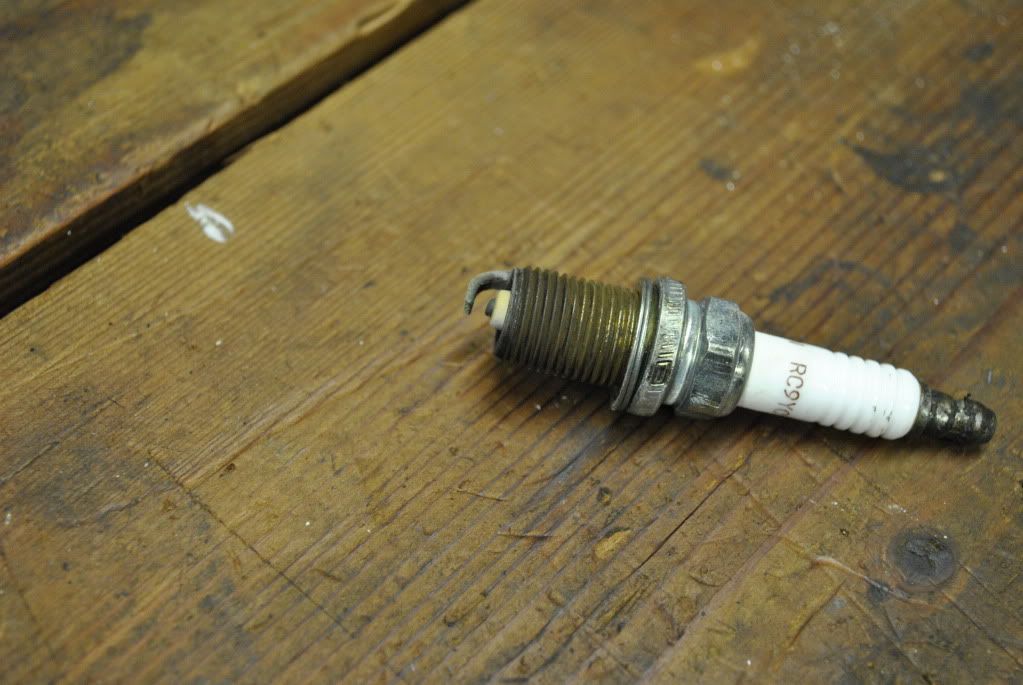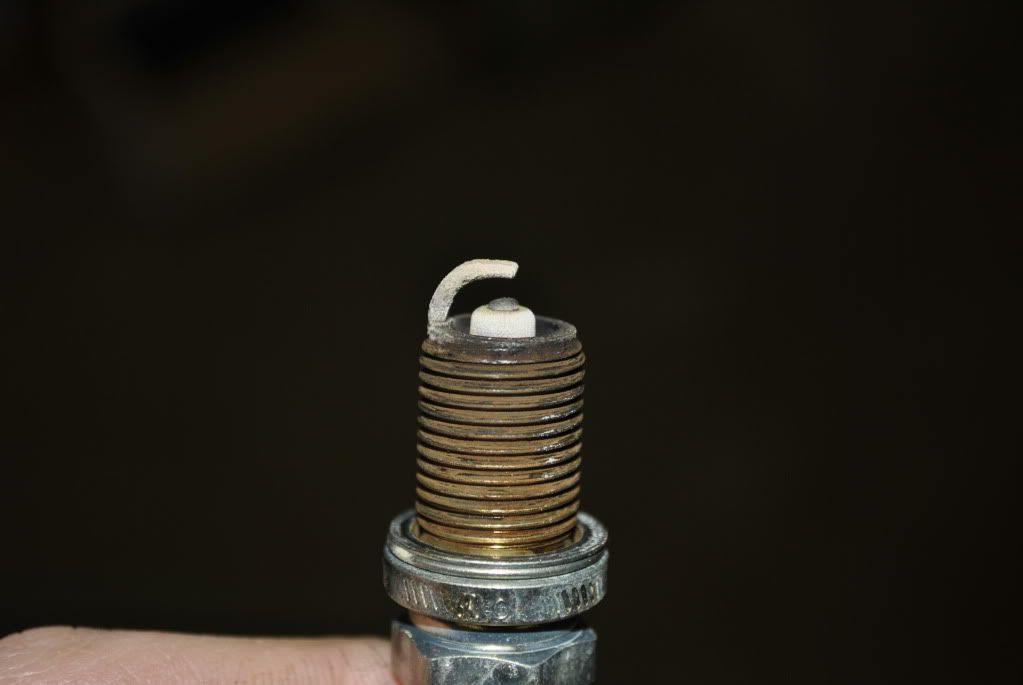 Here is the summary of what's happening:
Exterior
-Replace broken foglights with used OEM ones
-Install Silverstone alloy wheels
-Polish headlights
-Clay, polish and wax with XMT products and PC7424
-Shave some emblems, replace some with new
Interior
-Remove seats and center console to deep clean
-Extract seats
-Install OEM CD changer
-Install Polk db650 door speakers
-Install new shift knob
Mechanical Stuff
-Oil change
-Coolant flush
-IceMan intake with new K&N
-Booger bushings
-JM bushings
-Thermal R/D stainless muffler
-Granetelli plug wires
-NGK Iridiums
-New OEM battery cable
-Prothane upper motor mount insert
-New PCV
-Remove and clean intake manifold
-Seafoam treatment
-Check bushings in front end (replace if needed with Prothane's)
-Alignment
-Fix A/C system
Down the road a bit...
-All new rotors and pads
-Paint the calipers
-New headlights
-Tint the windows
-Powder coat the VC