Thought Id start a Project log..I know, I know, its not a neon..
My goals, are a nice, clean, streetable torque monster. Replacing my still fresh, sadly) built 2.0 with the below built 2.4. i got to anxious for the 2.4 i stopped tuning the 2.0 and pulled the trigger/
Engine:
2.4 EDZ block Forged Veniola Pistons, and Rods with total seal conventional Rings with a CR of ~ 9.0:1
The short block assembly is balanced, main and rod bearings are clevites.
SRT4 timing tensioner, with 10 mm bolt mod, SRT 4 oil pump and SRT water Pump
The oil pan is a steel pan fabricated from scratch . The oil filter is setup for a remote filter bracket and line set. the Oil pan has -8 AN fittings for pump outlet and inlet. I plan n mounting the remote oil filter on the pass frame rail.
AMM intake manifold with MP 60mm TB
Hahn 3" down pipe, ans 3" all the way to the rear with no cat
Head:
ARP hard ware, Mopar MLS HG
SBR stg 3 Head:
PnP
SS Valves
+1mm on the exhaust side
Crane Springs and retainers
Crower Stg 2 (6446-2) cams
Bronze valve guides
Crane Adj cam gears
PT lifters and 2.7 Rockers
Turbo/Fuel/EMS:
S20g with ceramic coating
Log Mani with ceramic coating
Hahn FMIC
Turbo XS RFL
2.5" IC piping
PTE 1000cc Low Z injectors
MSnSE running as stand alone with sequential injection
Wally 255 High flow
6AN SS feed from pump to rail
STT aluminum fuel rail
Aeromotive 1:1 FPR with 6 an SS return line
Trans/brakes:
3.55 Neon trans
Quaife LSD
DSS stg 5 axles (off Hahns car)
Soutbend OFE clutch
GSX front caliper conversion
Things to come:
New rims ( something deep dish and 5 spoke)
Rear gsx conversion aka drum to disk
New tubular exhaust mani, and all new 3" v-banded all the way back
PTE 6262 upgrade or something similar
I Started by removing my built 2.0, getting the body ready for paint. Decided on a nice gloss black. Enjoy the pix: )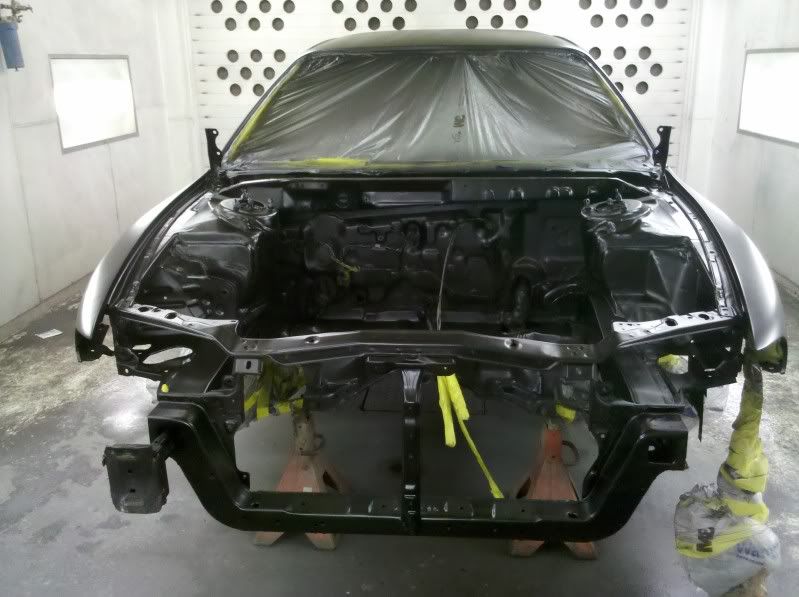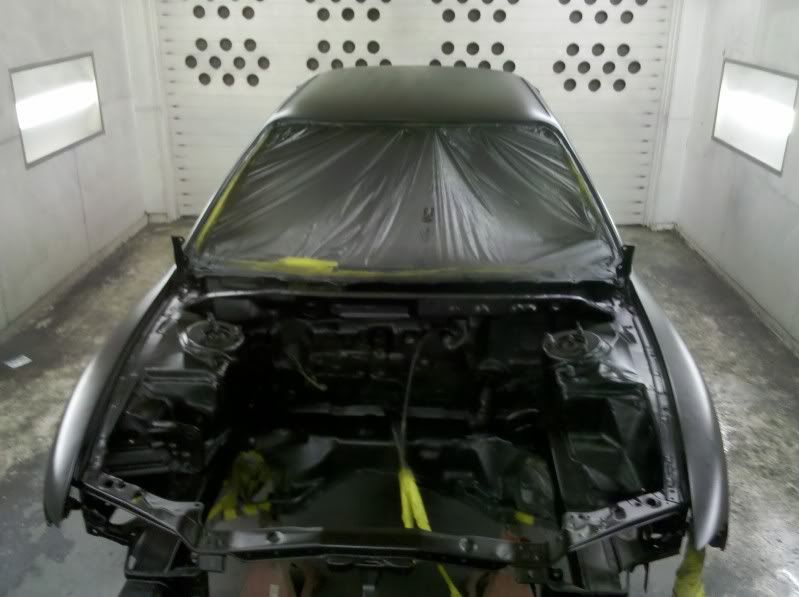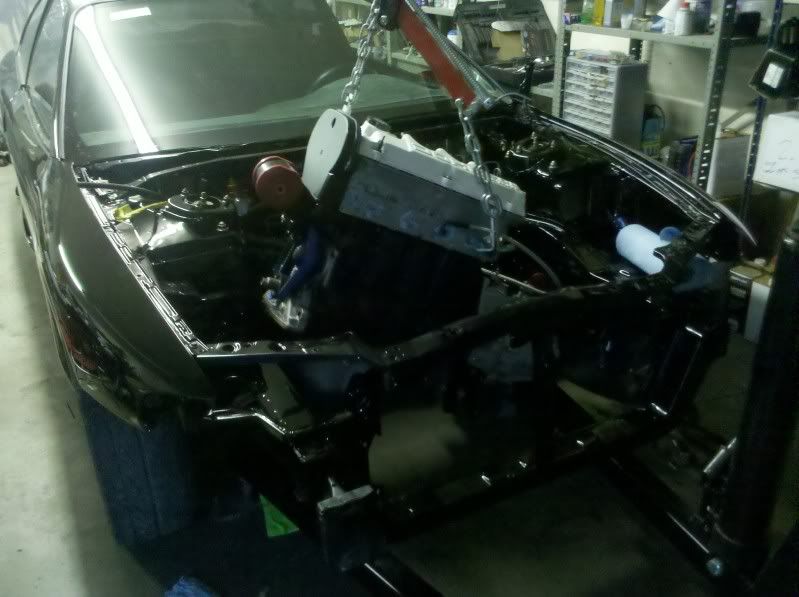 Trans PC'd stuff on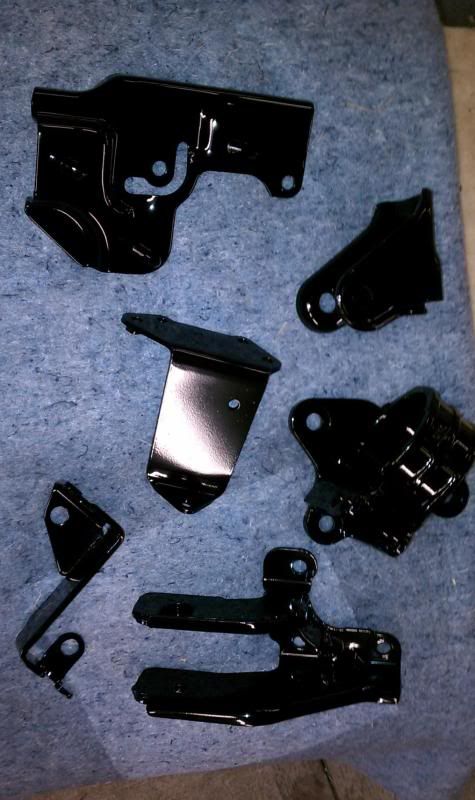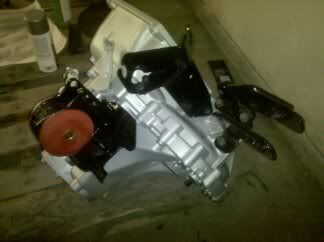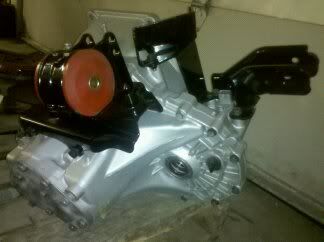 Other PC'd stuff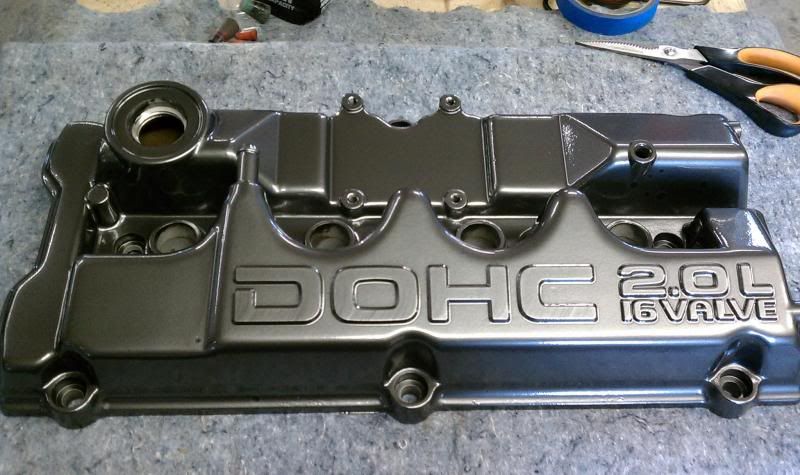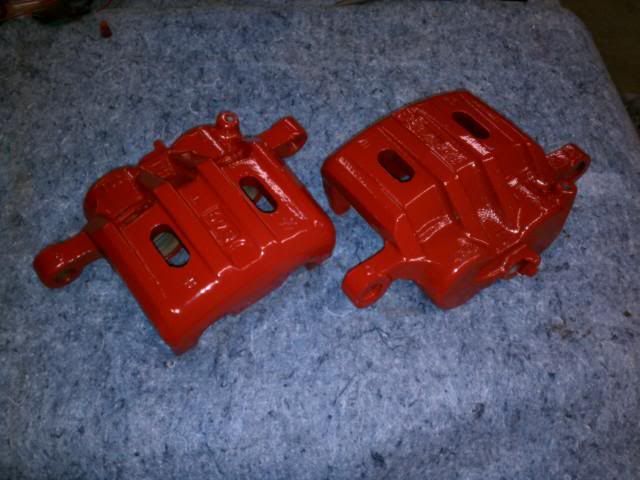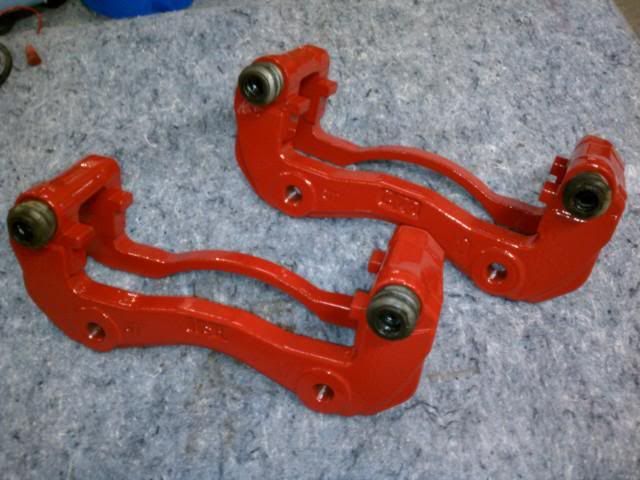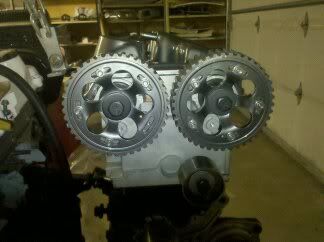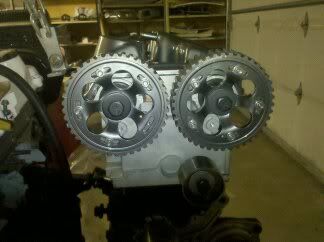 Head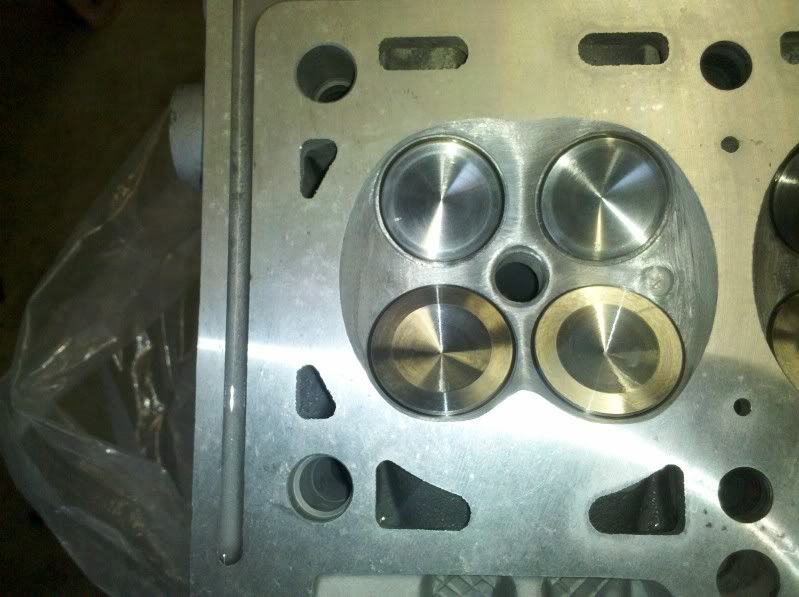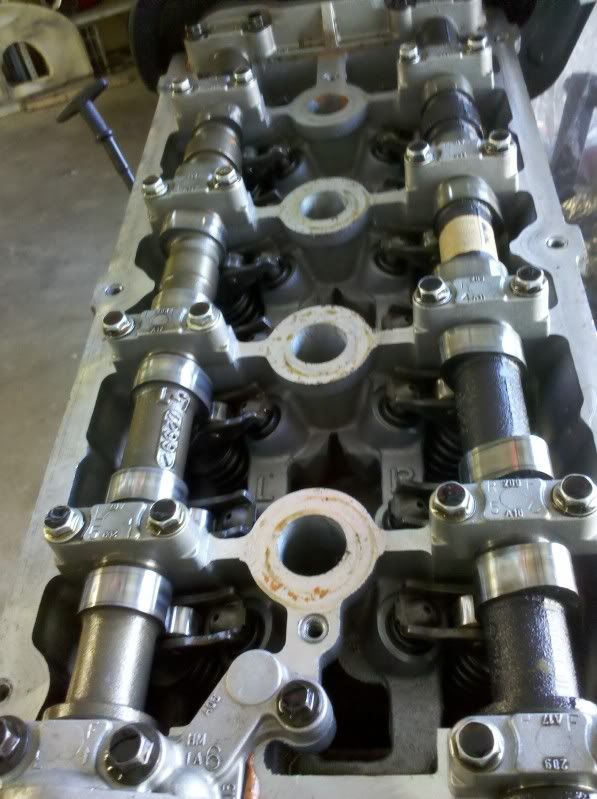 Dropping in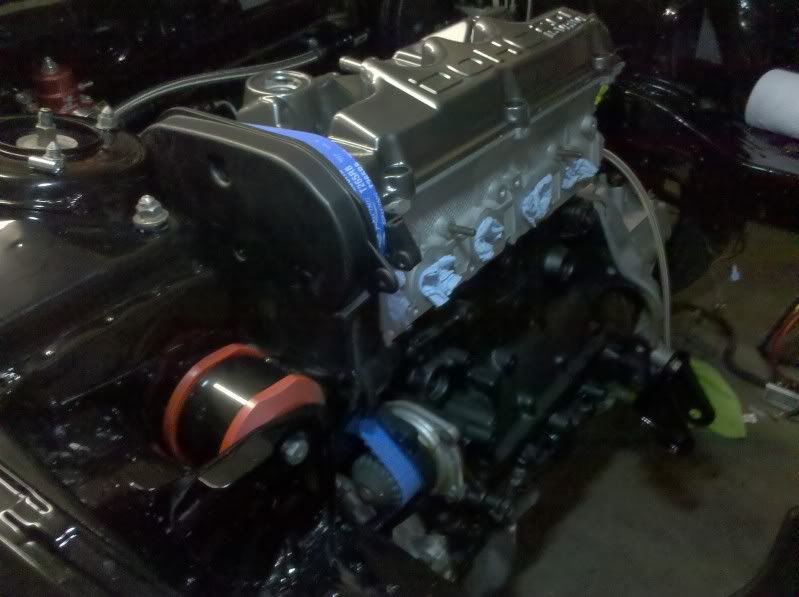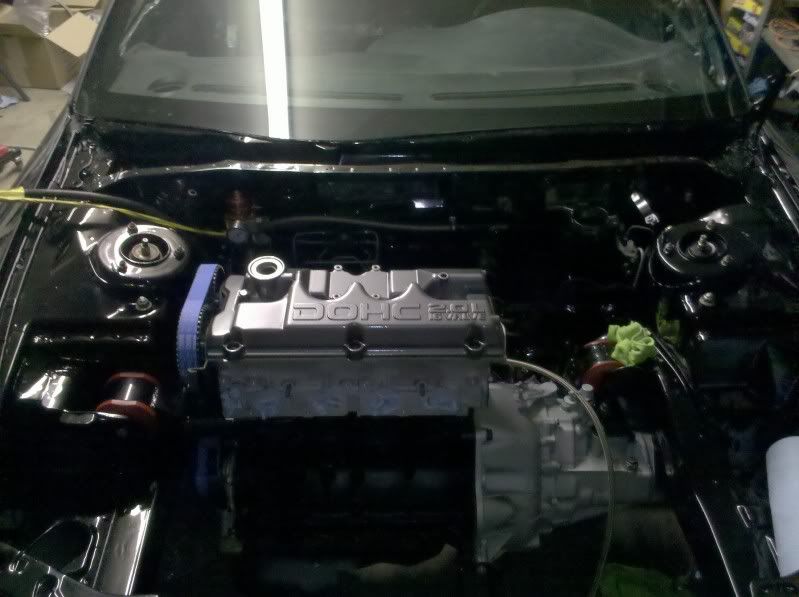 Engine finally in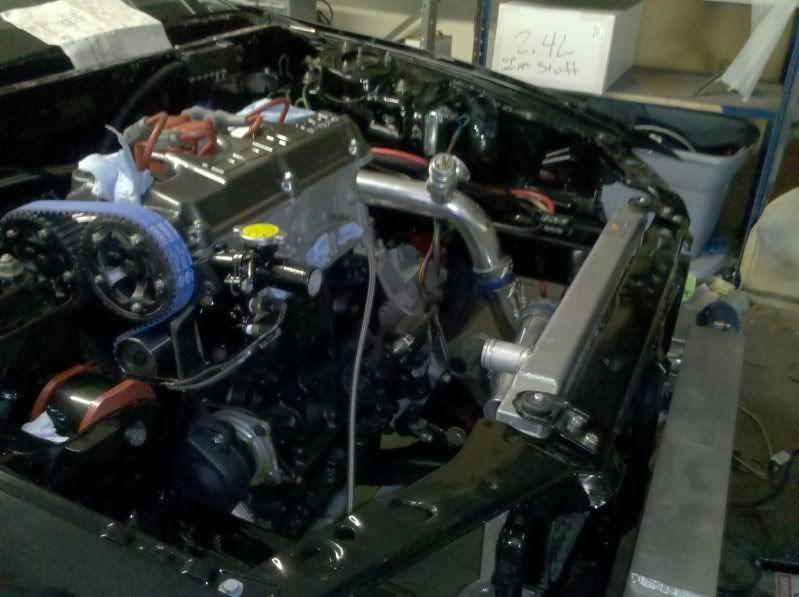 AMM IM mocked up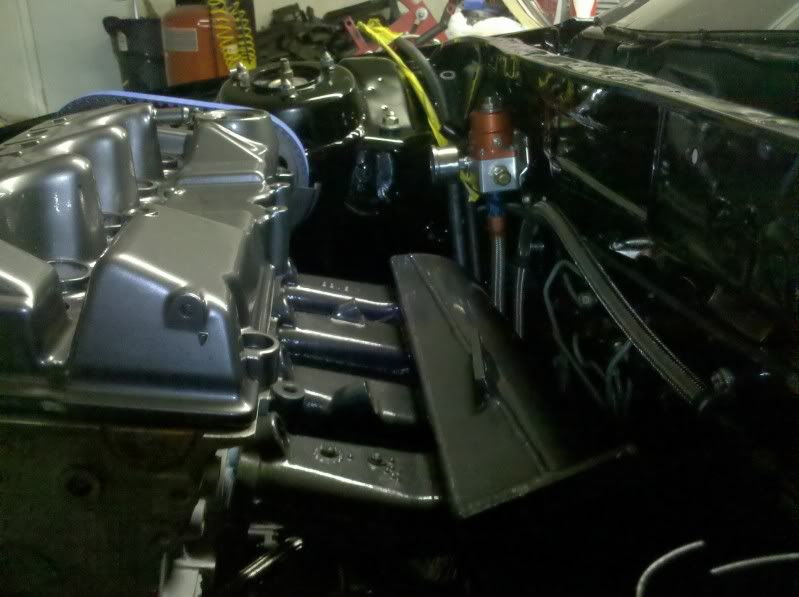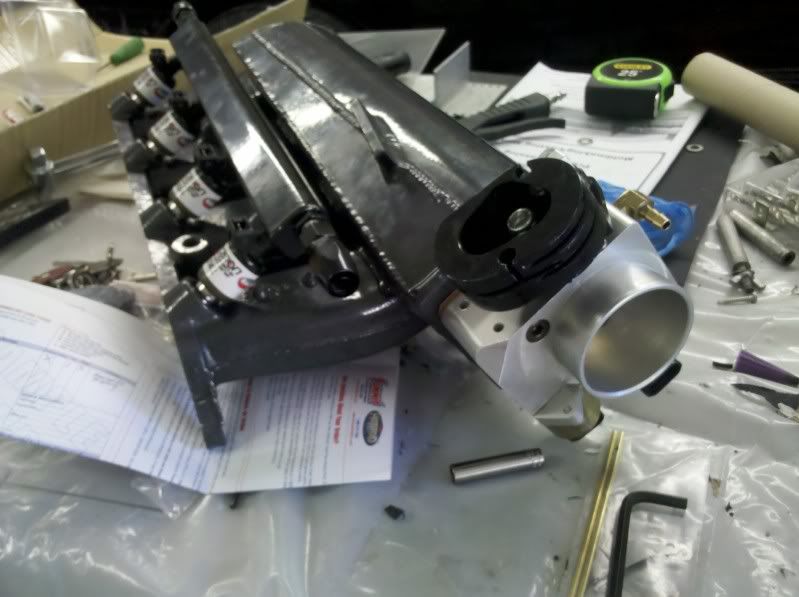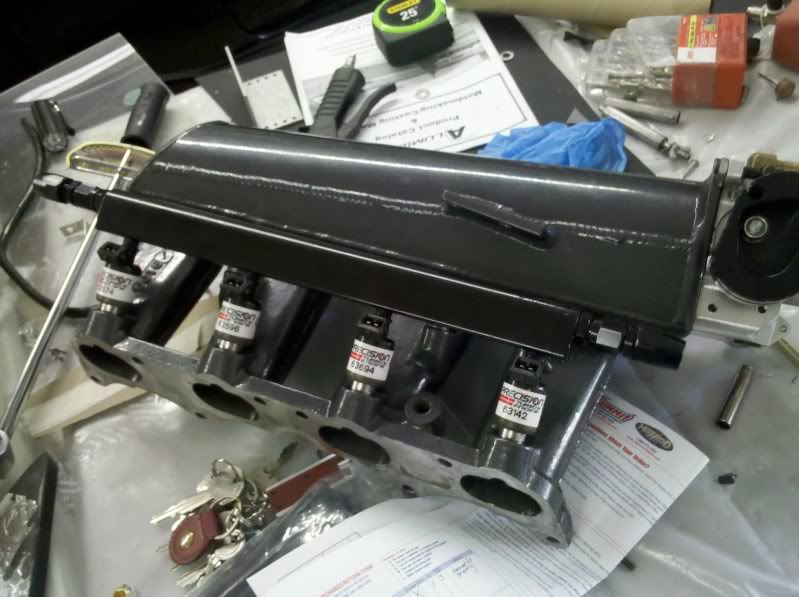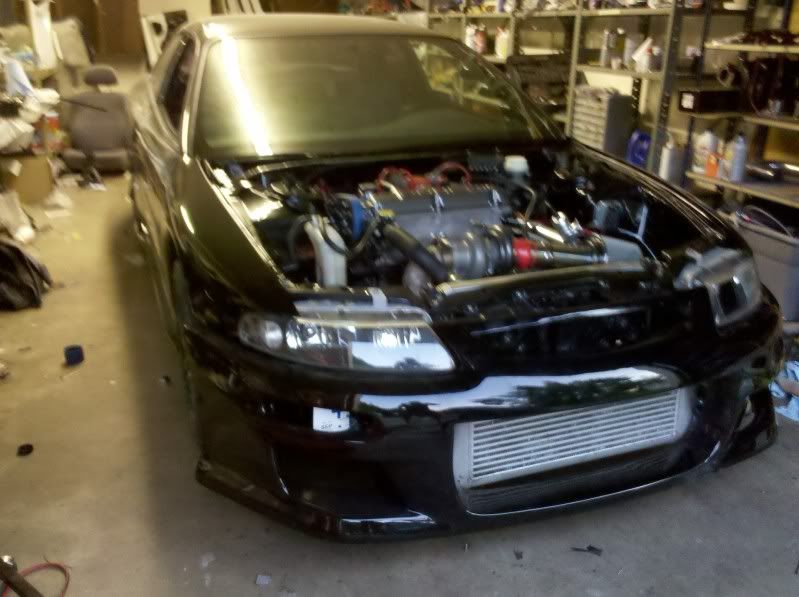 a pretty well tuned idle, i have a small injector leak, its fixed and ill see if it gets some oscillation out
http://www.youtube.com/watch?v=oewxbNixOJQ
Image
Good time to say thank you! to the ASP ( Erik) , they have helped and continue help me tune my 2.4 build !