2GN Member
Posts: 156
Joined: Sun Dec 18, 2011 12:57 am
Location: Southern California
I am no computer newbie however posting to this site is not intuitive. Please make it a bit easier. I have yet to figure out how to do the Garage.
---
2009 Silver Contributor
Posts: 9494
Joined: Fri May 30, 2008 5:35 pm
Location: Pittsburgh, PA
Contact:
Posting pictures is extremely easy.... there is an "img" button above where you had to type to write that. And if you use photobucket they arleady create the html for you. All you have to do is copy and paste. I haven't added pics to the garage in years but i'm sure it's not all that hard either.
---
Junior Admin
Posts: 19826
Joined: Thu May 03, 2007 12:14 pm
Location: Ashland Ohio
You need an image hosting service (like mentioned) to post pics here. You cannot just load them from your PC. It would be simpler, yes, but the cost to run the site would prolly be way more than what we would support. Jason runs it out of his own pocket, with w/e donations we as members send. So uploading to PB, or other hosting site isn't that big of an issue.
Bill
dblsg wrote:ya'll a bunch of post whores
Seriously people, this is 2019 not 1920.
Too much time spent here is a sign of a bad case of Ownaneonvirus.
2000 Neon MTX swap with '02 R/T PCM
1999 neon coupe 2.4 swap
Help support 2GN!
---
---
UriahRR wrote:How many complaining posts can you possibly make in 24 hours?
Was thinking..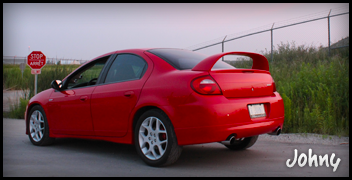 www.JohnyR.net
- Web development
---
I'm not sure how this site is any different than other forums... put some IMG codes and a link and boom a picture.
---