Alright guys think its time to start my own log. I don't have much but I have plans for the future. I got the car back when I was seventeen and it has been a very reliable and fun car the four years I've had it. I've always wanted to make it faster, but I read that NGC wasn't "possible" to mod. So I never really did much to it. I'm now 21 married and going to college to become an auto technician. I've been trying to learn as much about cars as I can and also about modifying performance. I've also learned about megasquirt and that great things are possible with these cars.
I hope to create a very fun unique vehicle thats different then the average ricers that fart around town. I've been learning a lot from this website and think its a really cool community that appreciate these cars. I'm sick of hearing "its just a neon". I plan to make people say, "holy F is that a neon!?"
Any help and advice will be greatly appreciated while I build this project.
Anyways.... Heres some pics!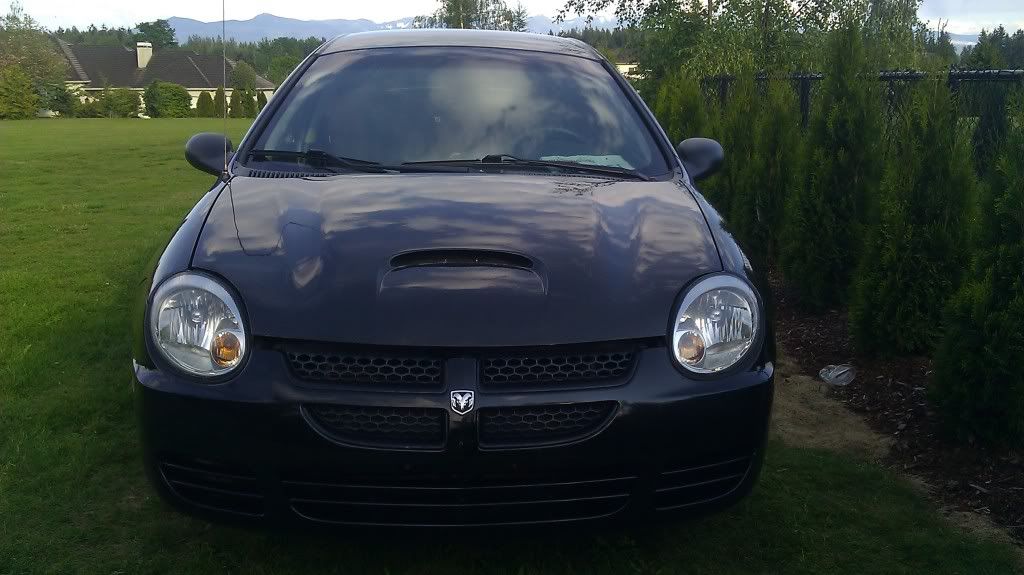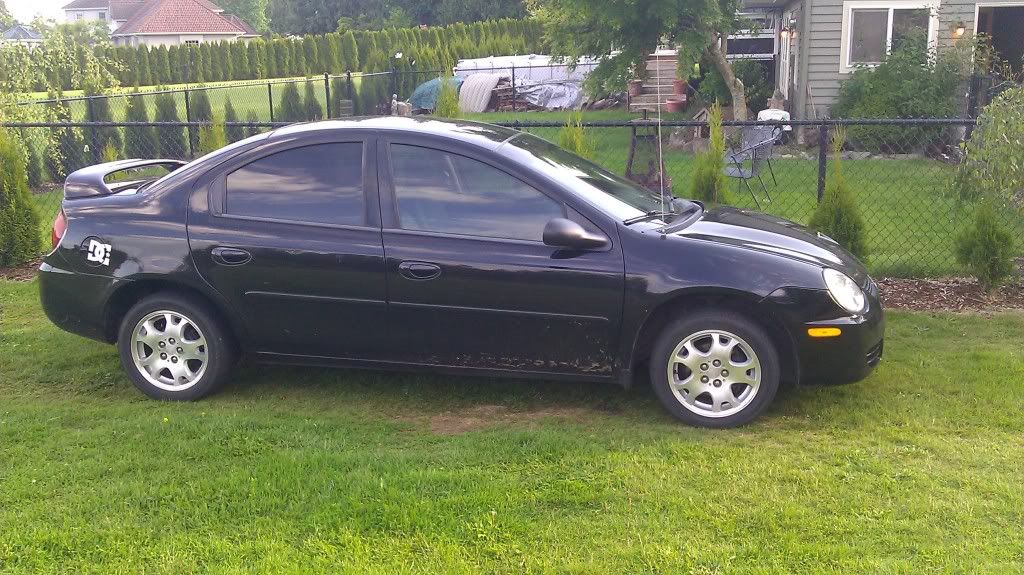 First ill start with what I have done. Which isn't much lol.
Some time in 2009 I got a carbon fiber srt4 hood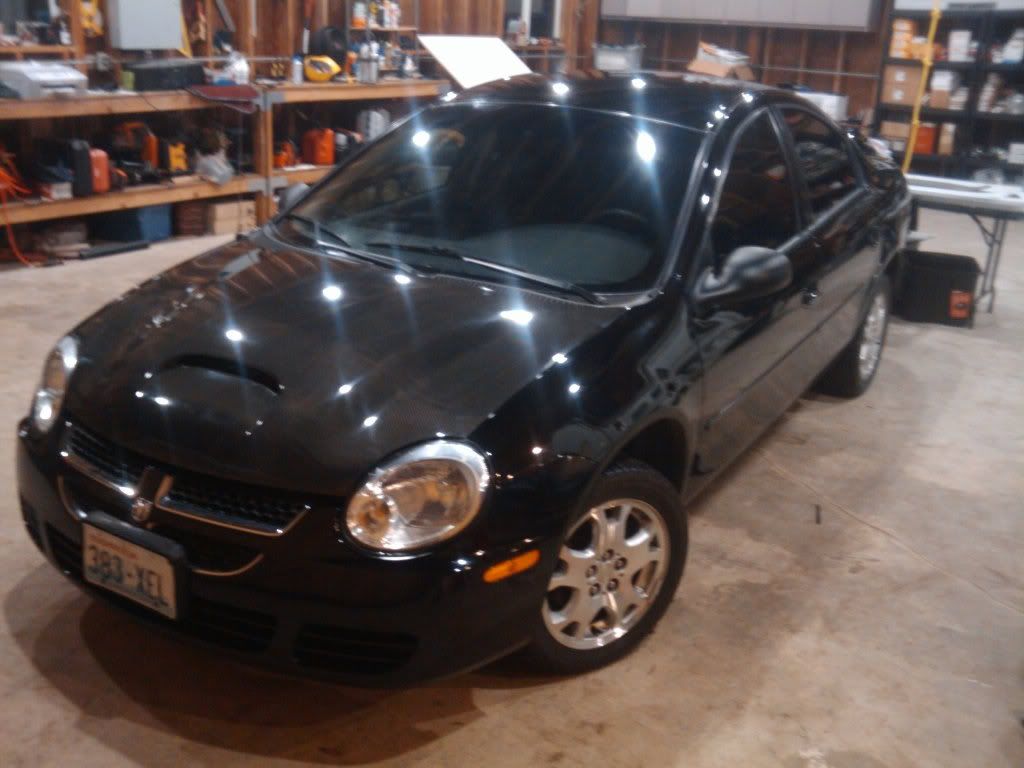 Thats all I did for a really long time, but now I am starting to do more.
May 1st, 2012
I got a eBay spyder Cai in a purplish blue (thought it was going to be dark blue)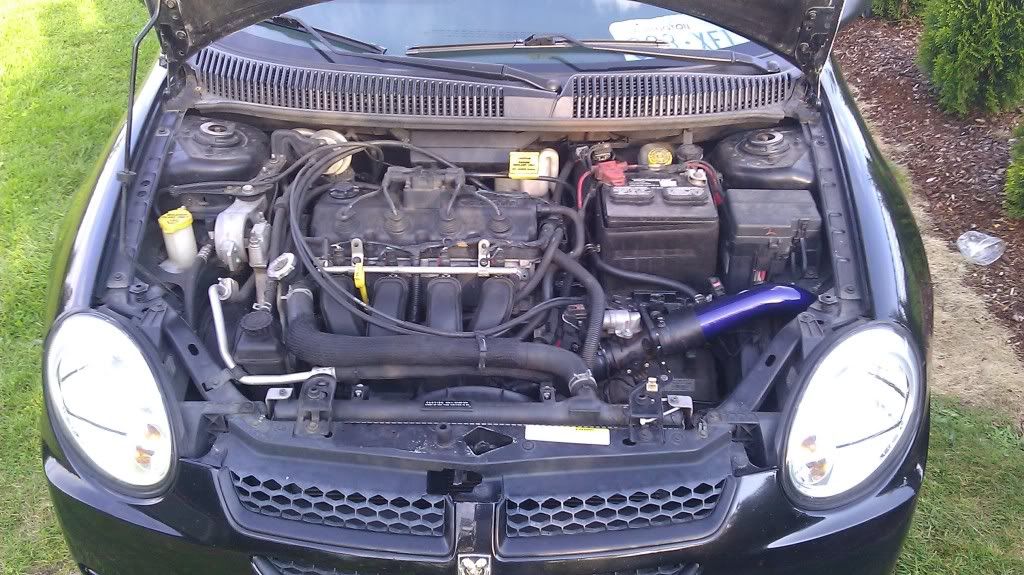 It sounds so much better with all that stupid plumbing gone and noticed the car performs a little smoother. it definitely is a great cheap mod to do. Need a better filter tho.
May 4, 2012
I painted the stupid Chrome grill inserts. Have wanted to do it for a loooooong time but for some reason was afraid to try it. You can see that in earlier pics.
May 10, 2012
This awesome girl at school who's taking autobody buffed my carbon fiber hood and made it look brand new! It was having really bad in the center and I thought is have to pay big bux to fix it. But she saved it and did it for free!
May 20, 2012
Got my leds from superbrights for the hvac. Somehow I order 3mm instead of 4mmtwist locks
but I was able to make it work. Thank you superglue!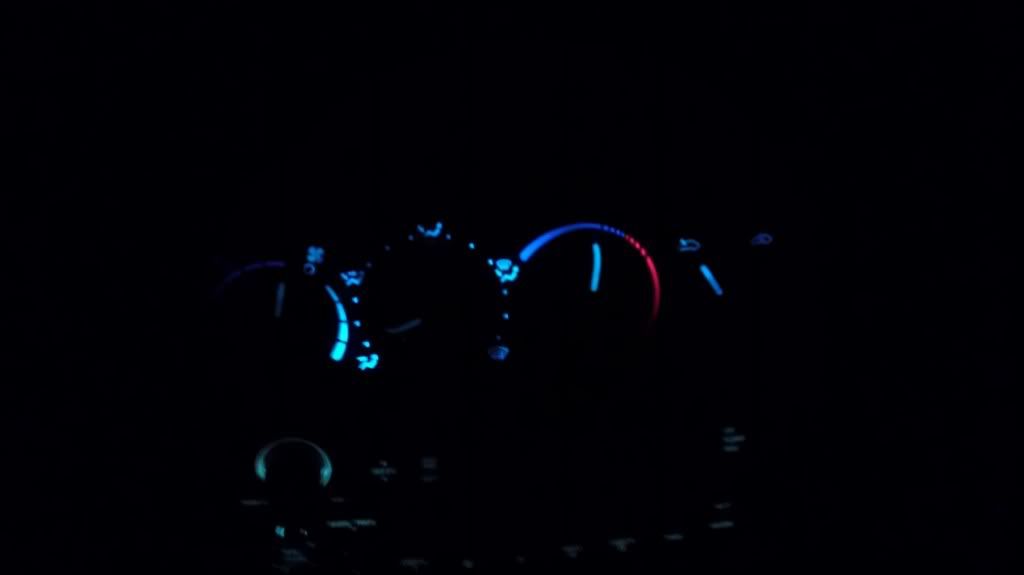 This pic doesn't show how bright they actually are. I got em in cool white.
May 22, 2012
Made a big list of things to do. Didn't originally plan to post it in here so its not very pretty lol. Might have forgot a few things too.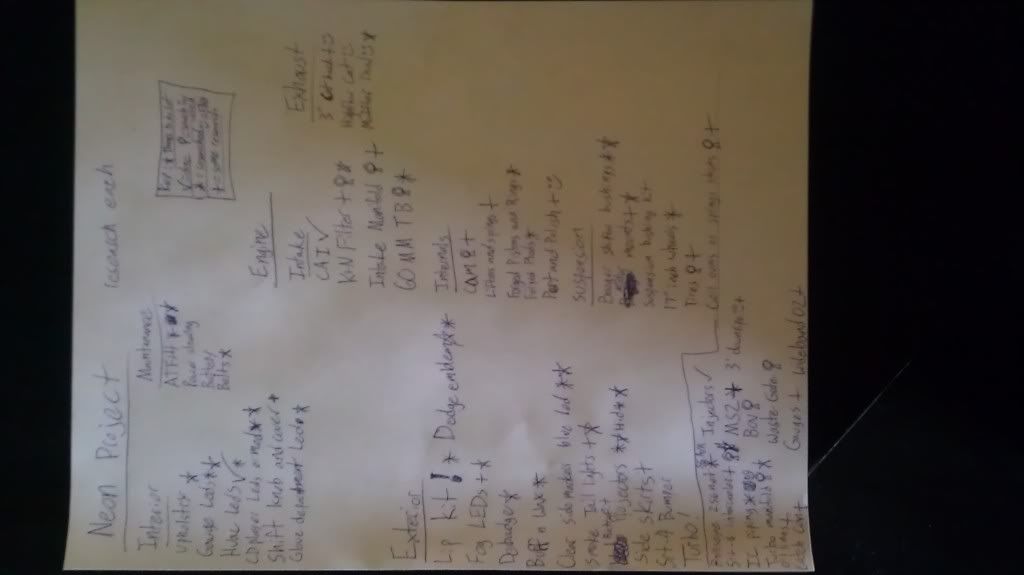 May 26,2012
Got my srt4 stg 1 577cc injectors from a fellow 2gner for $50! Cant install em for awhile tho.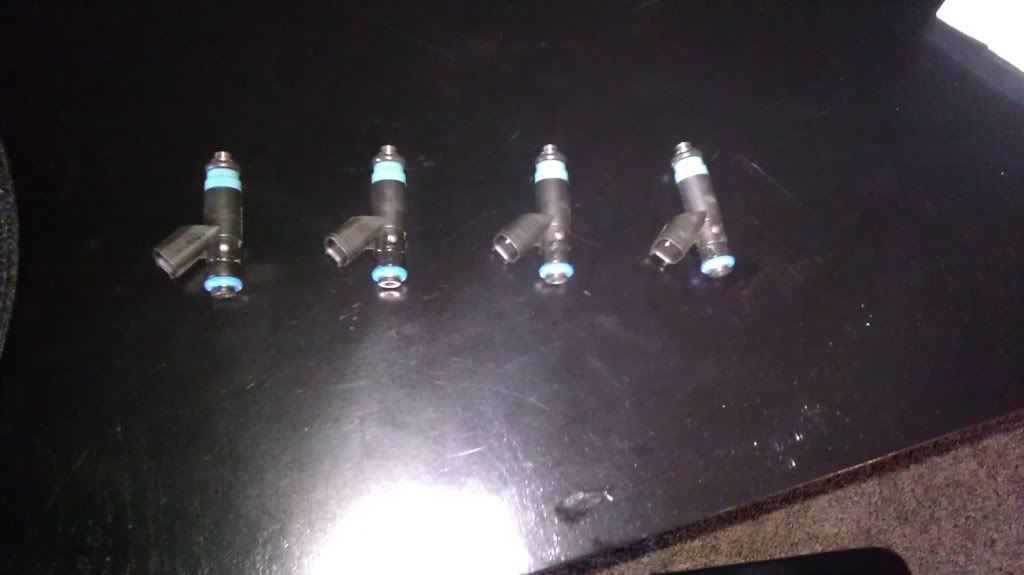 Thanks xxwhiteneonxx
Alright that's everything for now. My next few planned things are gauge cluster leds (already ordered), getting the whole car buffed and waxed, stock radio blue light mod, interior leds and my favorite project to start, retrofit hids.
Thanks for lookin!