Batmowheel Review – By: Matthew Cresto of FJ Performance in Export, Pennsylvania.
We were asked by Bullseye Power and ASP Turbo to test the new Stock Turbo Batmowheel for the Dodge SRT-4. Here's some information about the part, and what we found out in our results.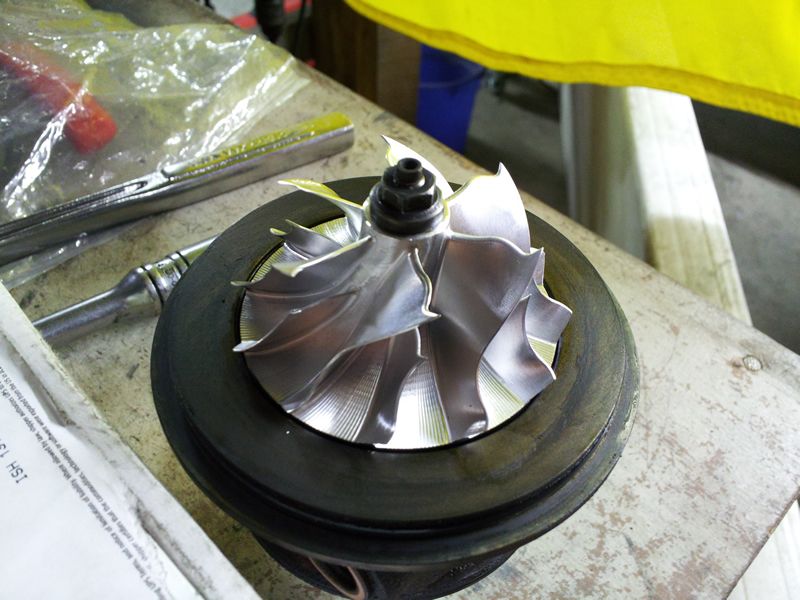 Test Vehicle: 2005 Dodge Neon SRT-4 ACR edition.
The Mods: Upon delivery of the test vehicle to us and inspection of the vehicle, it's initial mods consisted of just a K&N intake system and the Mopar/Borla exhaust system with Mopar 2.5" Test pipe (catalytic converter delete) for power mods and Megan Racing coilovers and Energy Suspension control arm bushings for suspension mods. We installed the supplied Godspeed Big Front Mount Intercooler, nameless cold-side hard pipe with Greddy Type RS-II Blowoff valve, Mopar Stage 2 wastegate actuator, Mopar Stage 2 injectors, nameless Ported exhaust manifold w/ elbow mod, Ported stock throttle body, OBX 3" Dual exhaust, OBX 3" O2 housing, Autometer Digital Wideband Air/Fuel Ratio gauge and Digital Oil Pressure gauge.
Initial tests showed the vehicle to make 228hp and 251tq before mods with the stock ECU calibration. During tuning with the 2.5" exhaust, the vehicle refused to go over 250hp, which is when the customer opted for the 3" exhaust parts and the ported exhaust manifold. After the mods and tuning, the vehicle made 279hp and 355tq, while holding over 300tq from 2800rpm up to 4800rpm, slowly tapering down to 221tq by 6000rpm.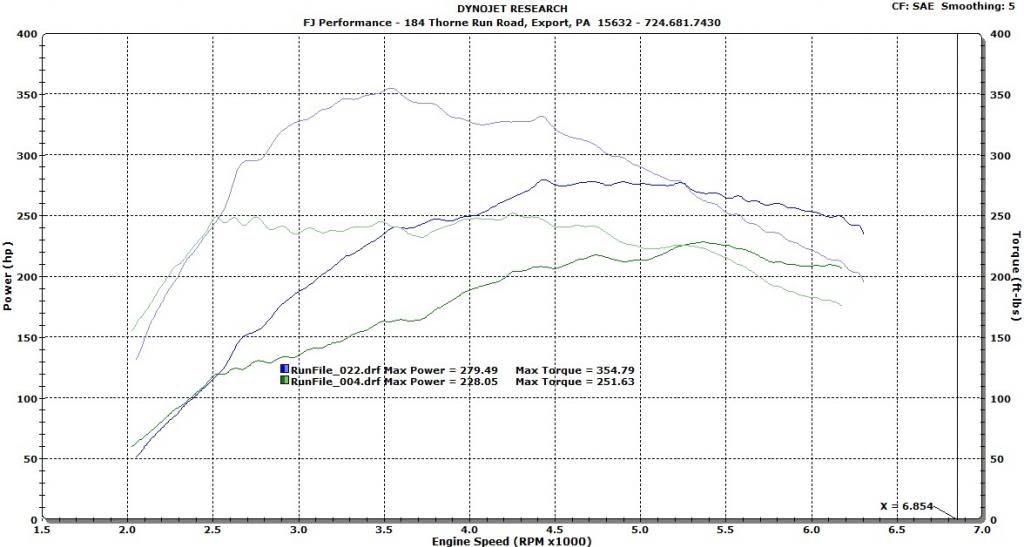 This gives us a good base for testing of the new stock turbo batmowheel. Installation was pretty straight forward and only took a couple hours, with the hardest part being the snap ring that holds the center section onto the compressor housing.
Now comes the fun part...
Initial dyno pull after installation yielded an instant 11hp gain with NO change in the tune. After a few tweaks of the tune, the final numbers ended up being 317hp and 425tq for a total gain of 38hp for a 13.6% gain over the stock wheel! There's one small problem though. WE RAN OUT OF INJECTOR. With the Stage 2 injectors and the stock returnless fuel system, the car was leaning out from lack of fuel.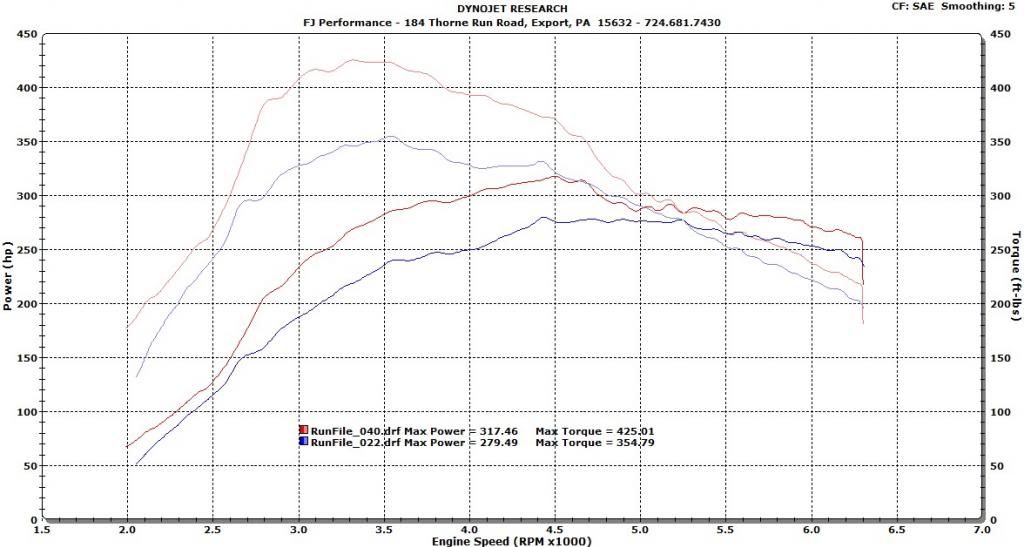 Results and Our Thoughts:
This new compressor wheel has great potential, but for a bone stock car would have minimal gains. Obviously the more supporting mods you have, the greater your gains will be. For cars with similar mods it would be a great additional and well worth the price for the power increase. This turbo holds more power to redline and doesn't fall off nearly as hard as stock. As always, proper fueling is important and can make or break your power potential.
After reviewing this part, I would definitely recommend this part for anybody looking to break the 300 mark without extensive mods, and I myself will be further testing this unit on my own car in the near future to see what a maxed out mod car can do with it.
If anybody would like to further the testing of this part and has similar or greater mods than our test vehicle, we welcome you to bring the car down and we will see how much your car can make!
Thank you,
Matt Cresto
FJ Performance