---
2GN Member
Posts: 211
Joined: Mon Sep 12, 2011 11:35 am
Location: Greensburg, PA
i dig it for xmas! haha you need some of those antlers for your roof
2003 Neon SE
---
If it's for the holidays, I can accept it.
But I'm just not a fan of lights

'02 Chrysler Neon RT - SOHC 50trim+Crane 007 ---DEAD---
'05 Dodge Neon SRT4 - DSP & bolt ons ---SOLD---
'08 Dodge Caliber SRT4 - MS1Kv3
Progress Log
---
2GN Member
Posts: 181
Joined: Sun Oct 31, 2010 2:35 pm
Location: lockport,ny
Never let anyone tell you that you can't. The only reason why people say that, is because someone told them they can't and they listened.
---
2GN Veteran
Posts: 11758
Joined: Mon May 23, 2005 8:46 pm
Location: Kansas
Ricer. Lol jk. Pretty cool I dig it. It is a neon after all!
Last edited by
MyNeonSaysHi
on Fri Nov 23, 2012 11:14 pm, edited 1 time in total.

08 Acura TL-S
05 Neon SRT-4
---
It's your car and all but I think accent light went out after the first Fast and Furious.
---
2GN Member
Posts: 866
Joined: Wed May 09, 2012 1:32 am
Location: Buckley, WA
Accent lights will always have there place lol
Sorry for Party Rockin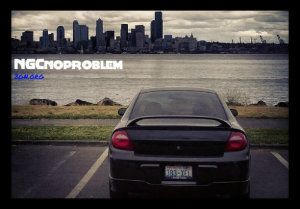 ---
n00b
Posts: 5
Joined: Tue Aug 28, 2012 1:09 am
Location: Plano, IL
Are you trying to communicate with extra-terrestrials?
2005 Orange Blast SRT4 ACR
---