I firgured I would start one of these for my new ride. I have come back to 2gn.org because I missed it and no other forum is the same. I still miss my neon and let it RIP. But onto the new. I have a list below of things done and things that will be done to him. My idea is to make it into a prerunner of my ideas. Right now he is in between of a work style truck and starting this week into a prerunner. To answer most questions on dropping him, I would of loved to do that. But still its a 4x4, it would be hard. I would have to flip the axle in rear with two different lowering kits, ever mind dealing with the front axle. If you have any ideas of lowering him were it would be cheaper, I would appercaite them. So here we go and I hope you enjoy!
2004 Dodge Ram 1500 5.7L Hemi
Automatic
4x4
64,000 on it as of 1/14/13
List of mods done:
Rough Country Leveling Kit
Spectre Cold Air Intake
Air Intake Filter Wrap/Condom
Mcgarth Throttle Body Spacer
5/16 Wheel Spacer
Yellow Top Optima Battery
Fender Flares
Side Steps(Removing soon)
Cb Antennas(Replacing w/ hidden ones)
Tool Box(Depending)
Some furtune Mods:
Fix tailgate
Roll Pan
Hidden Towing Hitch
Bed Rails
More LED Lighting
3'' Body Lift
Light Bar
Slim Design Side Steps
And etc.....
Before(Day I bought him home)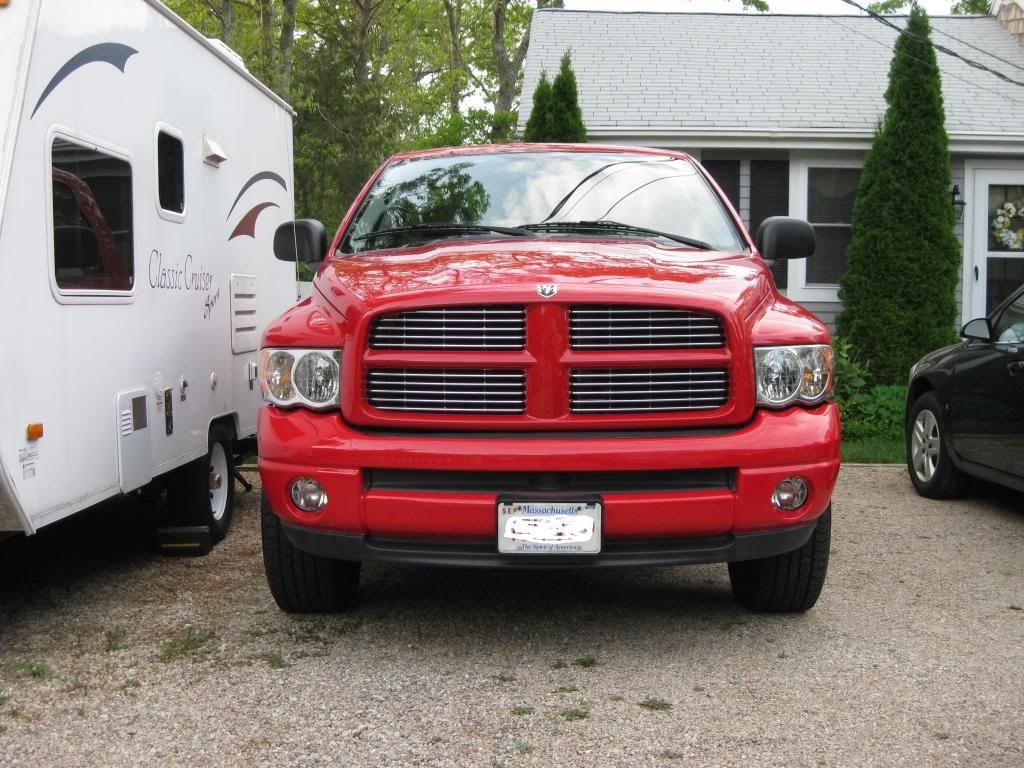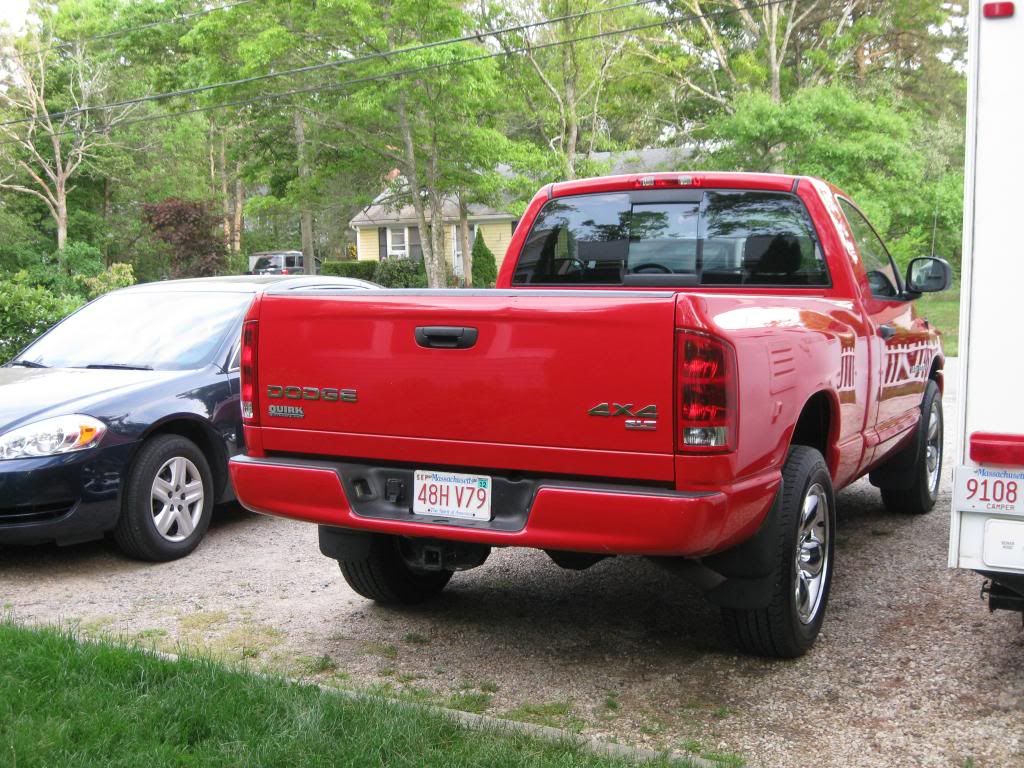 Right Now(as of 1/14/13)
sorry for the cell phone shots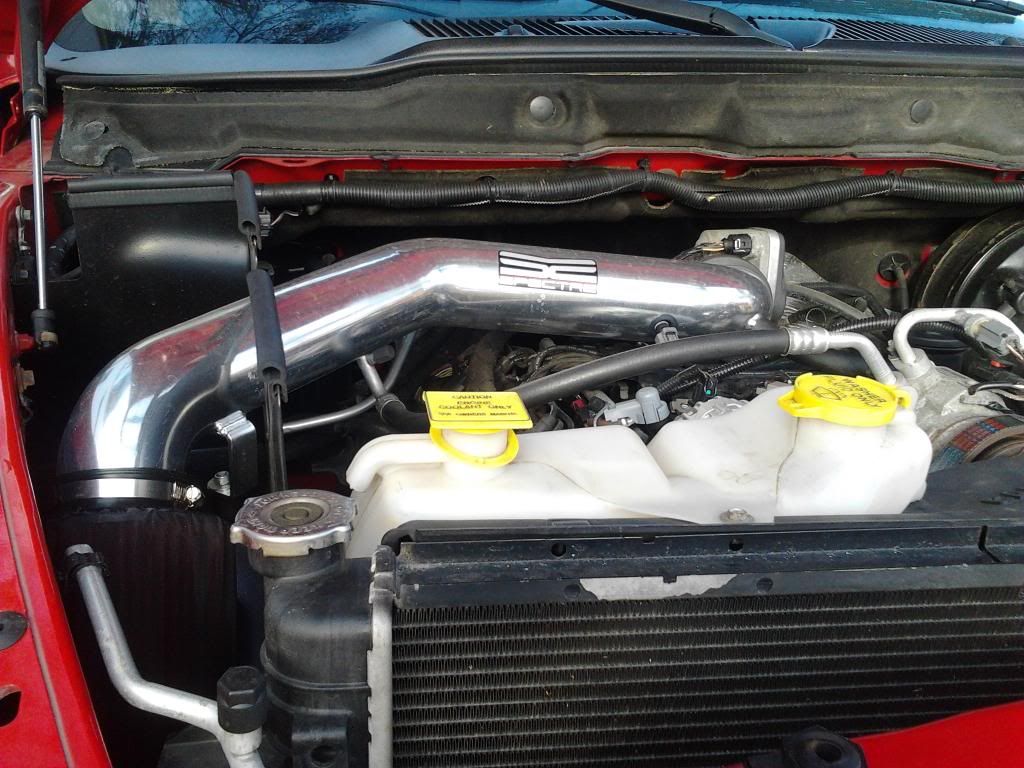 Made is badge myself, came out good.