After dealing with all the bullshit of my "turbo R/T" I decided it would be a lot easier to just buy an SRT. I know, I know.. now I'm just like every other SRT owner out there. At this point I don't care.
I thought about it, and instead of spending a good amount of money on an almost perfect SRT, I decided to pick up one a little more affordable that was in need of some love. I can build / work on it over time and bring it to where I want.
I went to look at it today, decided to buy it. I will have it in my driveway tomorrow, I've set up insurance that will start tomorrow, and it will be registered in my name on Monday
. The best part is that this is $84 a month ($1008 a year) cheaper on insurance than what I currently pay for my R/T. WIN WIN WIN
I only have one picture as of right now, but I will definitely be taking more when I get it.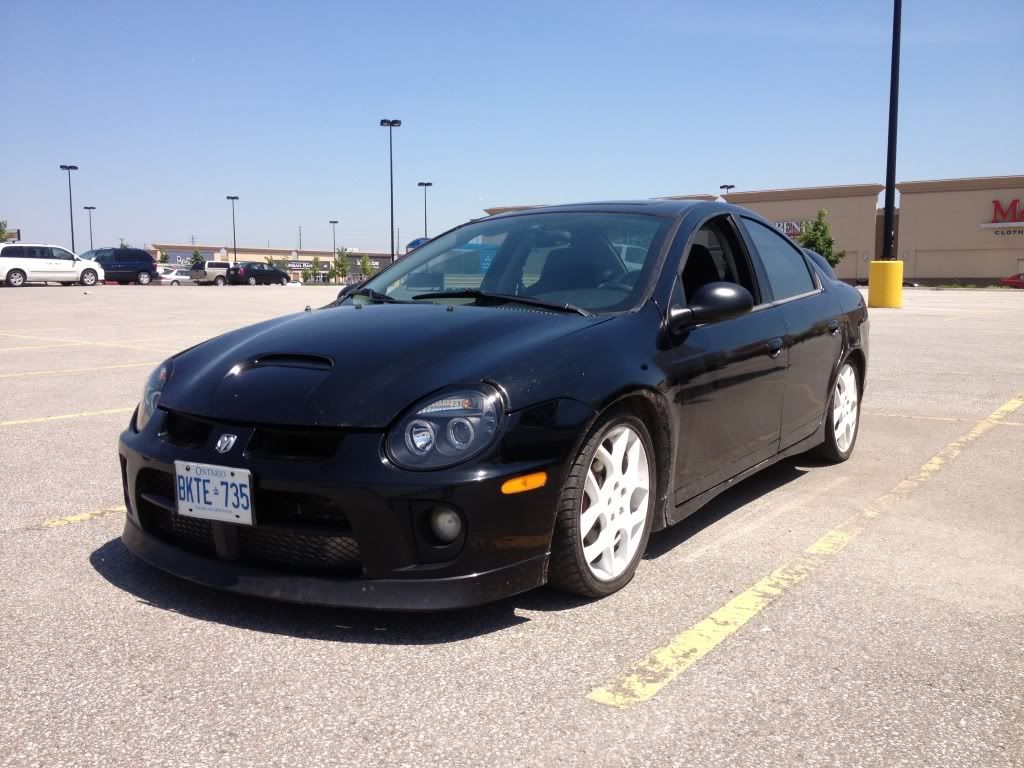 2005 Dodge Neon SRT4
175xxx km / 109xxx miles
Here's a list of recent maintenance:
- Head gasket/top end gasket set June 2013
- Timing belt, water pump, tensioner etc done april 2012
- Thermostat april 2012
- Tie rods december 2012
- New turbo gaskets/crush washers
- ACT HDSS clutch installed with new master and slave cylinders, clutch fork, pivot ball, braided stainless line december 2012
- TPS, IAC, sensors and wiring repair kits done
- New upstream o2 sensor
It was owned by a well known, local neon guy. That's the only reason I decided to buy a "cheap" SRT. It was once big turbo, but now put to pretty much stock.
Mod list:
- Mopar/borla catback exhaust
- Booger shifter bushings
- Hondata headshield intake gasket
- Solid engine mounts
- Injen short ram intake
- Lowered on eibach springs with tokico struts
- Depo LED tail lights
- Halo LED headlights
I'll be swapping over a few things from my car (acr seats, BC's, etc.)