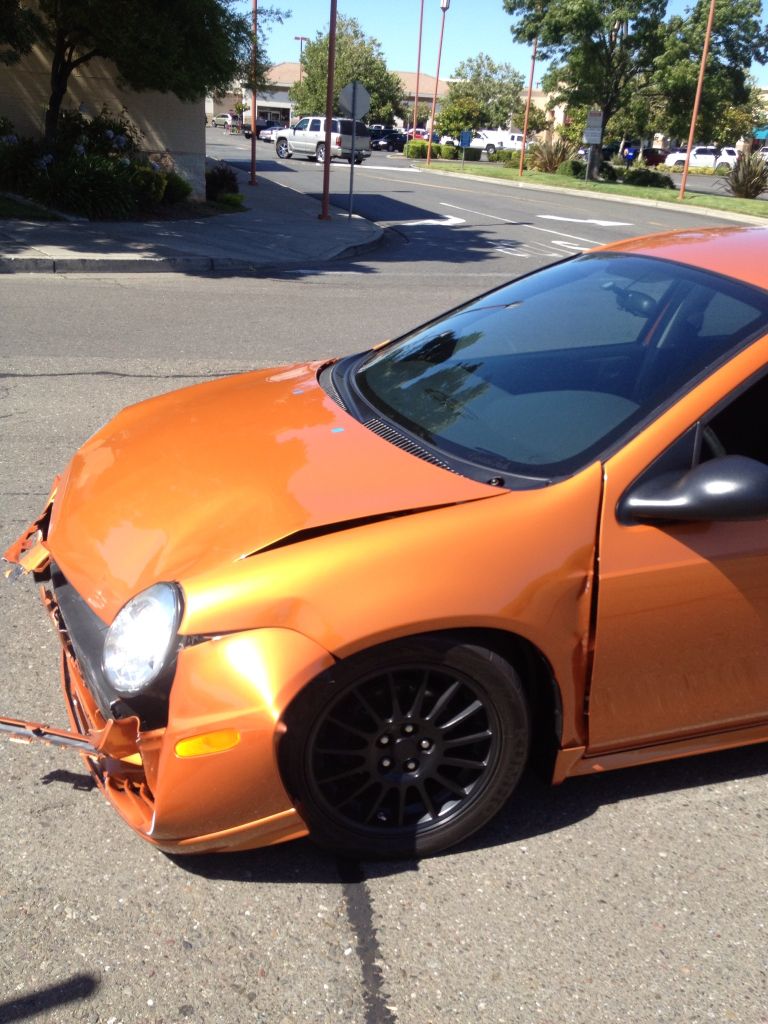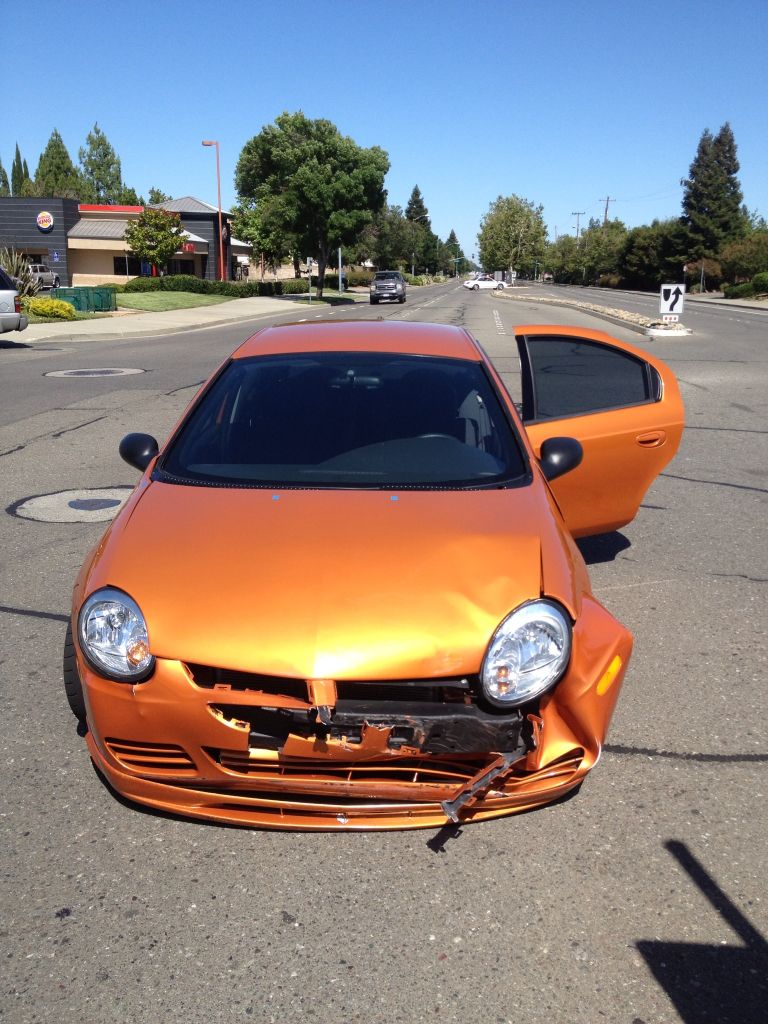 The legacy has come to an end. Car is officially totaled, I wanted to wait until I knew for sure before I posted. An older Asian gentlemen in a Mazda 5 pulled into traffic out of a parking lot and stopped in the middle of the road due to not having a lane and nowhere else to go. Hit the brakes but had no chance, was going about 40mph, plowed his left rear tire and surrounding area. Steering wheel bent 3" and my left shoulder took a good jolt, but no serious injuries. Neither car drove away, however I did go back and bandage it together enough to limp it home myself. The damage to the frame was extensive, but somehow the little beast held together and most of the parts are salvageable, aside from the obvious.
Today I was given the figures and chose to buy it back. I am working up a list and will be doing a complete part out. Anyone who wants something in particular, make me an offer I can't refuse. Thread coming soon.
As many of you know, this car meant the world to me and was the product of countless hours of wrenching, research, and a ridiculous amount of my extra money. I decided there is no way I can find and rebuild a cleaner Neon, therefore I have no choice but to throw in the towel. I won't say what I have planned just yet, but I can say that I'll continue to be involved in our community and the site, just no longer as a Neon owner unfortunately. At least not for now...
I'd like to thank everyone here on 2gn, Sean Gozzi, Daniel, Cory, Logan, and everyone else who put time in and helped make the car what it was.