I thought I would post up my detailed process on how
I
get my mirror-like shine on cars I detail.
This is in NO WAY a how-to. I don't know the best way to do what I try to attain, I just know what works for me; so please don't respond to this thread telling me what I did wrong, or how you do it better. I have been asked a couple of times to wrinte one of these detailed write ups, so thats what I'm doing. THIS IS NOT THE RIGHT WAY TO DO IT, IT'S JUST HOW I DO IT.
Here are a few pictures of my outcomes to keep you interested in the thread, and to keep my credibility up.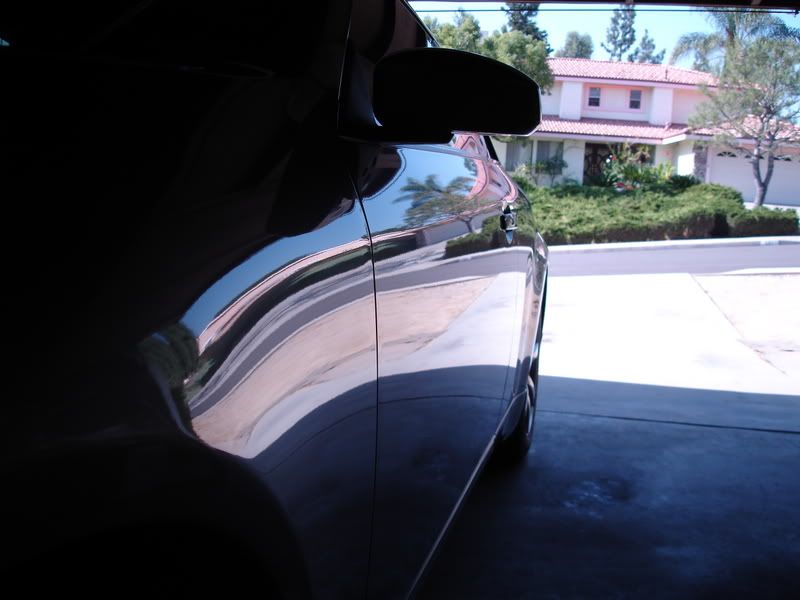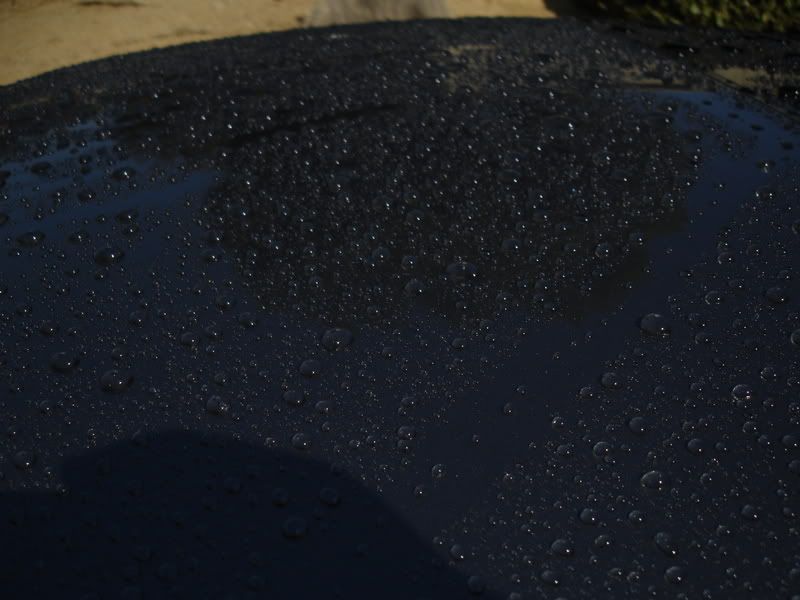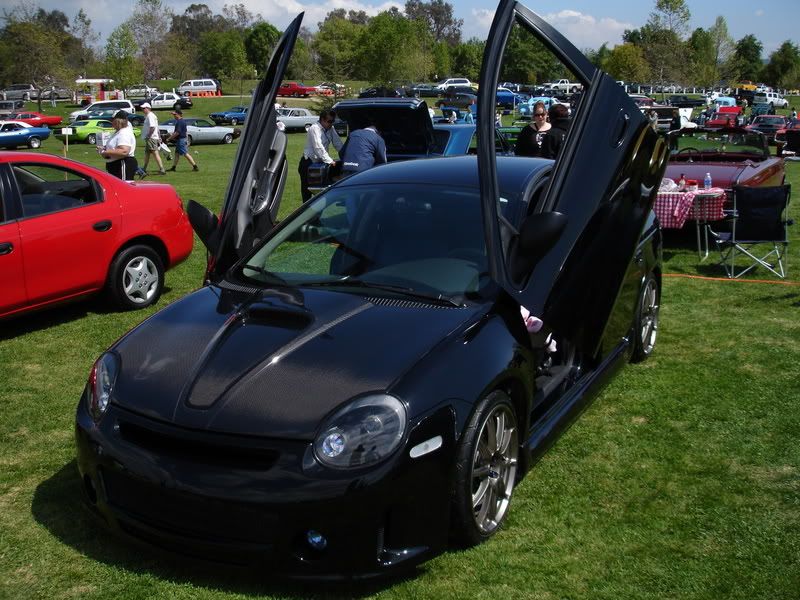 Ok, if you're still with me, than you must be interested on how to get your car to look like that. If so, here is what I did and used to accomplish that.
I use Zaino as my sealant of choice. If you choose to follow my process to a "T", go here...
http://www.zainobros.com
and buy what you see below.
Here is a rundown of what you need......
I like to use Megs gold class car wash, so I don't buy Zaino car wash.
You will also need Dawn regular hand dishwash soap.
I also use Mothers clay bar kit, so I don't buy Zaino clay.
Zaino doesn't sell towels or microfibers, and they don't recommend microfibers, but they don't condemn them either. So get yourself two to three Meguiars Gold Microfibers (spendy, but don't cheap out here), you can find these at your local parts-house (Pep Boys, AutoZone, Etc.,).
Also, go to your local dollar store, and buy yourself a couple of 32oz. spray bottles.
Real Sheepskin wash mitt, you can tell they are real because they are leather/suede inside. I got mine at Pep-Boys.
To dry your car, I use the Cobra Waffle Weave Microfiber, you can find these online at autogeek.com. They look like thier name implies, a waffle. These things hold CRAZY amounts of water, and only require one pass to get water off, not four like your average cotton towel.
The basics are....
Z-PC If you have heavy swirling (most of you do)-optional
ZFX (this is the activator)-mandatory
Z2pro (this puts on that nice wet looking coating)-mandatory
Z5pro (this brings out depth, and metallics or pearls dance with this one)-mandatory
Z6 (This is your quick detailer, and surface prep)-mandatory
Z8 (this is your spray sealant, use this after every other wash and your paint will freaking GLOW!!!! It also brings back that freshly waxed feel)-optional, but highly recommended!
Zaino applicators-optional, but help spread the product thin, if yo uprefer to use another type of applicator, so be it.
That's all you really need from Zaino to make your cars look like the ones I do, but remember, YOU MUST FOLLOW THE DIRECTIONS TO THE WORD!!!!
So now that you have these products, you need to know how to use them. Well, you could go to thier website (I recommend you do anyway), or just stick around, I'll tell you how I use it, and as you can see above, the way I use it works!
Step 1. Pre-Wash
Wash your car using your car wash soap, I choose Megs Gold Class because it seems to be more soapy if you know what I mean, this helps keep grit from sliding across your surface, instead it lifts and suspends it while you rinse it off after washing. When you put your soa in your bucket, put it in AFTER you fill the bucket with water, after you fill the bucket, pour in your soap, and put your mitt in and mix it around. Suds are wasted soapy water, plus, when you fill the bucket after you put in the soap, you only get about 4-5 inches of water, so every time you put your mitt back in, you are picking up the crap at the bottom, and sliding it all over your car, no bueno. Also, stick to the recommendation of how much soap to use on the label, too much soap, and you will have to rewash your car with just water! LOL.
I prefer to start with a soft cotton hand towel and do my wheels first. After they are COMPLETELY CLEAN, rinse them and move onto the car. However, you need to wash the car with a fresh, clean bucket, not the one you did the wheels with. If you like, buy a wheel cleaner (non-acidic), and simply spray, wipe, and rinse. But remember to keep a towel strictly for rims.
Start from the roof and work your way down, dont scrub unnecessarily, just one to two firm swipes across the panel should do, if not, you should have rinsed a little better.
Roof
Windows
Spoiler
Trunk
Hood
RINSE
Fender/Quarter tops
Fender/Quarter/doors
Bumpers/rockers
RINSE
Rinse one more time from the top down.
Step 2. Claying
Now it's time to break out your clay bar.
I like to tear/cut the clay into three equal pieces, that way, if I drop a piece, I can throw it away without haveing to go to the store for more. If you drop it THROW IT AWAY! DON'T CHANCE IT!
Most claybars come with a lubricant, if yours didn't, grab one of those spray bottles you bought, put a capful of car wash into it, and fill it with water (too much soap and the clay will break down).
Spray liberally (a lot) onto a panel at a time (half a hood, fender, quarter of the roof, etc.,), form your clay into about a half inch thick pancake, rub it across the paint in foreward and back hand motions, at a moderate speed, with very light pressure, if you see a particle that is slowly dissapating, apply more pressure but don't press so hard that you break through the lube.
You will hear, and feel what seems to be like sandpaper, this is normal! If the clay is hard to move, or grabs, spray more lube. It should glide VERY easily across the paint. To test and see if you are done, put your hand into a sandwich baggy, and slide it across your paint, if your paint feels like a latin mami's ass, you're good to go, if it feels like a trailer park girls ass, keep rubbing (this technique will not work on your girlfriends ass!). As you finish a panel rinse it, don't bother washing it, just rinse for now. You can do your glass, lights and wheels, but save your wheels for last, then toss that piece of clay.
Step 3. Post wash
Dump out your wash bucket from the Meguiars wash, in the same fashion, mix up a bucket of water and dawn dishwashing liquid. About 4 Tblsp. is perfect for a 3 gal. bucket. Wash the car the same way you did previously. As you rinse, keep a look out for clay residue, if there is any left, wash again. Please remember that you probably will never use Dawn soap again, this is only to strip everything, including waxes off of your car.
Step 4. Drying
Take out your waffle weave. LEAVE NO DROP UNDRIED!!! This is important as it may interfere with the following steps. I usually spend one evening washing, and the next whole day polishing/sealing. That way, there is no chance of water still being left hidden to strike when you are buffing off the sealant.
Step. 5 Polishing
Ok, get ready to strain your eyes, go take a look at your paint (after you've done steps 1-4). How does it look? Is there a deep crystal clear reflection? Or are there many imperfections, swirls, etc.?
If there are no imperfections, continue to step 6.
If there are imperfections, read on......
This is where I bust out my cheap orbital buffer, and a cotton buffing cloth to put over it. I go through about three buffing cloths per car. I put a star pattern of ZPC on the cotton bonnet, and spread it over the area I'm going to polish, for instance, half of my hood. I spread it around with the power off on my buffer, then I turn it on working at a moderate speed back and forth over the panel I am working on, I work it in until it disappears, you must work it until it is completely gone on the area I was buffing, the ZPC is a self diminishing polish, that means it makes itself smaller as it works, so it would be like polishing with a 5000 grit sandpaper and finishing with a 10,000 grit. After I am done with that section, I decide whether or not I want to do it again, if it isn't perfect or up to my standards, I do it again.
Step 6. Surface prep and cleaning.
After you have polished the entire car in this fashion, bust out your Z6 and the other spray bottle you bought, pour half of the Z6 into it, then fill the Z6 bottle back up with water, as well as your spray bottle. You can use the Z6 full strength, however it is HIGHLY concentrated the way it comes, and at the price you paid for it, it is more economical to reduce it.
After you mix your Z6, spray one spritz per panel and wipe on/wipe off with one of your microfibers. This removes any left over rdsidue or dust that was left by the polish, and preps the surface for the sealants.
Before the next step, take a sec to feel how perfect and silky your paint feels, this is with NO PROTECTION or product on your car, the polish completely dissapates, thus leaving your paint perfect, but not protected, this is what a good surface prep feels like.
Step 7. Sealant/Wax
Ok, so your surface it perfect, or as good as you like it. Bust out your ZFX Curing Accelerator, and your Z5Pro. I would start out only filling the bottle half way (you will see what I mean when you get your Zaino supplies), that way, you are gauranteed not to waste any (I can do my car twice with half of that bottle/1oz.). After you have filled your mixing bottle half way, add about 4 drops of the ZFX Accelerator, I have also learned that adding two spritzes of Z8 to the mix helps it spread easier and does something for the removal as well. Now shake the crap out of your mixing bottle for a minute, then let it sit while you get your applicator ready, smoke a cigarrete, go peepee, whatever as long as it takes a few minutes while it activates the sealant. After it sits for a few minutes, spritz your applicator with a spray or two of Z6, this helps prevent the sealant from soaking into the applicator, thus wasting it. Take your Z5pro mix, and put on a stripe of it across one end, then mash that end together to evenly spread the sealant on the applicator.
I usually start on the passenger side of the hood, you can spread it around in any pattern randomly just to get the bulk of the sealant all over the panel, then start at the top of the hood (close to the window), and apply it in a foreward to back motion (from bumper towards the window), on panels that are vertical (doors, bumpers, fenders, etc.,) apply in a top to bottom motion (rockers to roof). Work your way around the car systematically thinking ahead to how you will remove it. Here is the order in which I apply my sealant.....
Hood/Headlights/Bumper
Fender
Wheel
Front door
Rear door
Driver side roof
Wheel
Rear quarter/bumper
Trunklid/Tail lights
Spoiler
Quarter
Wheel
Rear door
Front door
Roof
Wheel
Fender
Windows last, you don't have to do your windows, but it will help prevent water spotting, and when it rains, you will find yourself not haveing to use your wipers much, if you even have to at all.
For each one of those panels, I use a dime-sized dab of sealant, if your applicator is getting dirty, first slap yourself for not washing your car good enough, and turn your applicator around for a clean section.
After you are done applying, have yourself a beer, sandwich, lunch-sex, whatever you want for 30 minutes to an hour, if it is cold or humid, add a half hour to another hour.
After it has cured, grab your clean microfiber, fold it into a small rectangle, spritz one side of it with one spray of Z6, this will aid in removing the Z5pro without leaving much residue. Buff each panel in the order you applied it, buffing and turning your microfiber over if it feels caked up (that has never happened to me, if it happens to you, you probably used too much Zaino).
After you have buffed the entire car, do a quick detail wipedown with your Z6 mix, don't let the Z6 dry on the car, and one spritz is enough for one panel, fenders only take half a spritz.
After you do that, repeat step 7 in its entirety, if you run out of Z5pro mix in this step, you probably used too much, if so, mix up some more as I told you above.
With Zaino, THINNER is the key to a great looking shine, don't ask me why, but it's true, when I first got it, I went through my first bottle of Z5 in no time, I wasted WAY too much product! When I applied it thin, and by thin, I mean when it dries, you can't even tell it's there LOL, it cam out MUCH wetter, and deeper than I could have imagined! So, apply thin, save your product, and reap the benefits of doing it right the first time!
You can apply three coats and no more in a 24hour period, you may choose to switch to Z2pro after two coats of Z5pro if you like, or apply three Z5 coats, and wait a few days to apply some Z2pro.
Z5pro, will give your paint a deep, rich look, and it will make pearls and metallics look like they are still wet. Z5pro also has SOME filling capabilities, but will not take place of polishing, but it will diminish the look of micro-marring, and small shallow swirls.
Z2pro makes your whole car look wet, and gives it that candy coated look. So just apply them as you see fit. This is a great tool for silvers and whites as they are tough to get a good reflection off of.
After you have applied all three coats for the day, get your Z8 and do a quick detail of your whole car (glass and wheels included), this will make your car ULTRA SLICK and adds depth to your color on top of what it already was. Use this after every other wash, or every wash if you like, this will bring back that freshly waxed feel and it will get your car attention like crazy.
When this process is done, I like to add a coat of Z5pro after one wash, and Z2pro the next, thats how I get the many coats on my car. This "wax" is layerable, so the next coat will slightly fill in more and more orange peel, and swirls, your paint looks better and better after every coat.
When you wash your car, follow the wash guidelines above, use the Megs Gold Class, and your sheepskin mitt, that way you don't put new swirls on your car.
NEVER NEVER NEVER run your car through a drive through car wash, even if it's touchless, the harsh soaps that are used to sheet dirt off of your paint will eat your Zaino right off of the car.
If you follow these guidelines, your car should look great, and you should get MANY compliments, just take care of your finish.
Post pics of your results, and if you have a trick that helped you do something easier, feel free to post it up, however, since this is not a how-to, I really don't want to hear that my process is wrong, or that you do it better, I'm not trying to be a jerk, it's just that I put a lot of time into this thread, and I don't want to see it turn into a pissing contest.
Good luck guys.
Post up them pics of your Zaino'd Neons!