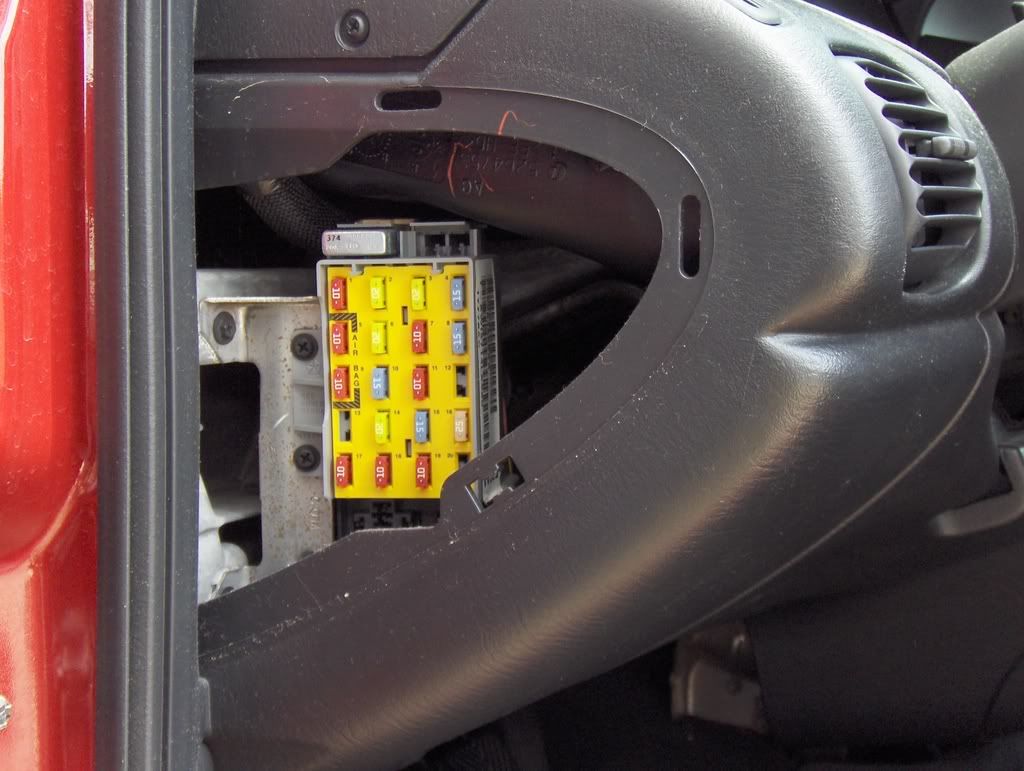 Access the fuse box
Do NOT remove these screws, as I figured out by trial and error.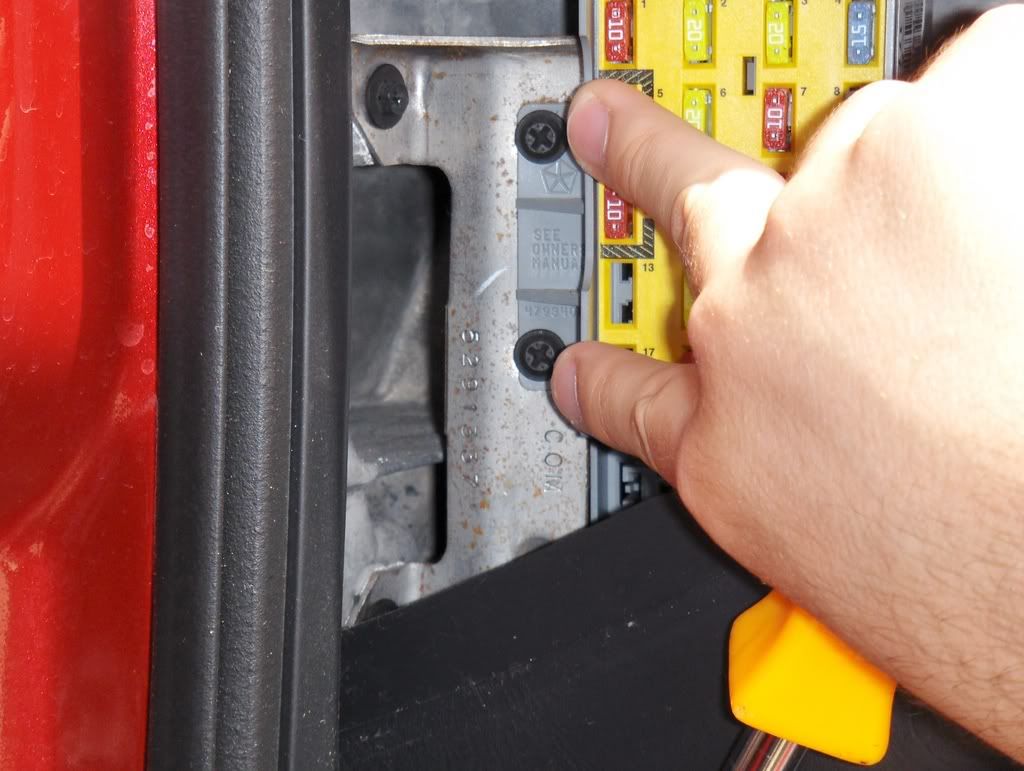 THESE are the correct screws to remove in order to gain access to the wires to cut.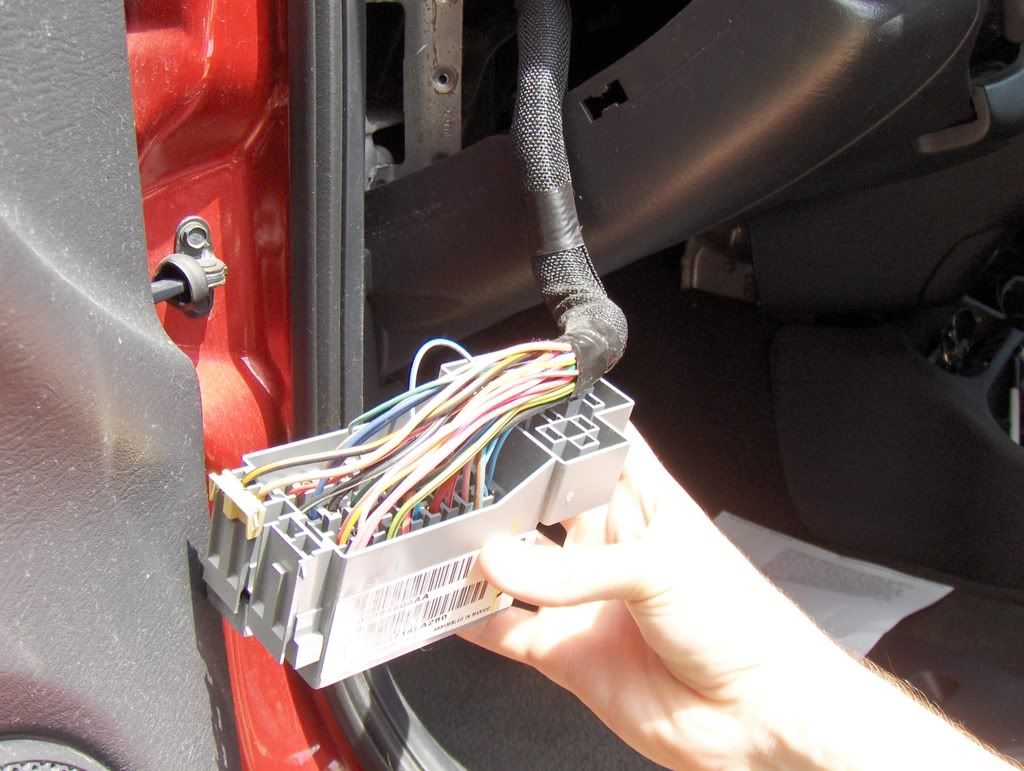 Pull fuse box out.
Pull back the wrap and remove the electrical tape as needed.
Cut and strip the PINK and GREEN wire...
...Then do the same for the PURPLE and WHITE one. Then cross the wires and tape them up.
This is the result when the headlights are turned two clicks (1- Parking, 2- Is now FOGS).
Look closer and you can see that the headlights are not on, but the parking lights and fog lights are.
Just a shot to show the unmodified switch. Notice that it is turned on to what is normally HEADLIGHTS, but the FOG LIGHT indicator is lit up on the cluster.
For headlights just pull out the switch as if you were turning on your fog lights. They are reversed now.
Also, my [ headlights + door opened = chime ] still works.
Just be sure if you test your work in the middle of the day that your brights aren't on like mine were, or you'll be confused.