Well I took apart my stock r/t cluster just to see the components of it. I have taken a few first gen clusters apart, and they are extremely similar. One big thing I noticed, is that DC got cheap on these clusters, and did not use screws in all the motor assemblies. Main reason I wanted to get down to the motors, is to see if they are interchangable with different clusters, and from what I can tell, they are. The motor only has four electrical connectors which is driven by the circuit board. I read in the FSM if one motor fails, you would have to replace the entire cluster, but I see otherwise as long as your willing to remove the needle on the motor your replacing. I would be changing the MPH motor to my SRT cluster because its a little "loose" and is wobbly when I do the self test (which I will post a video), but I don't want to throw the MPH off. (I do know its 3500 rpms and 75 MPH in 5th gear, but I dont want to fumble with the needle at that speed trying to stick it on.) Well here are the pics of me taking it apart.
Everything together, with the paper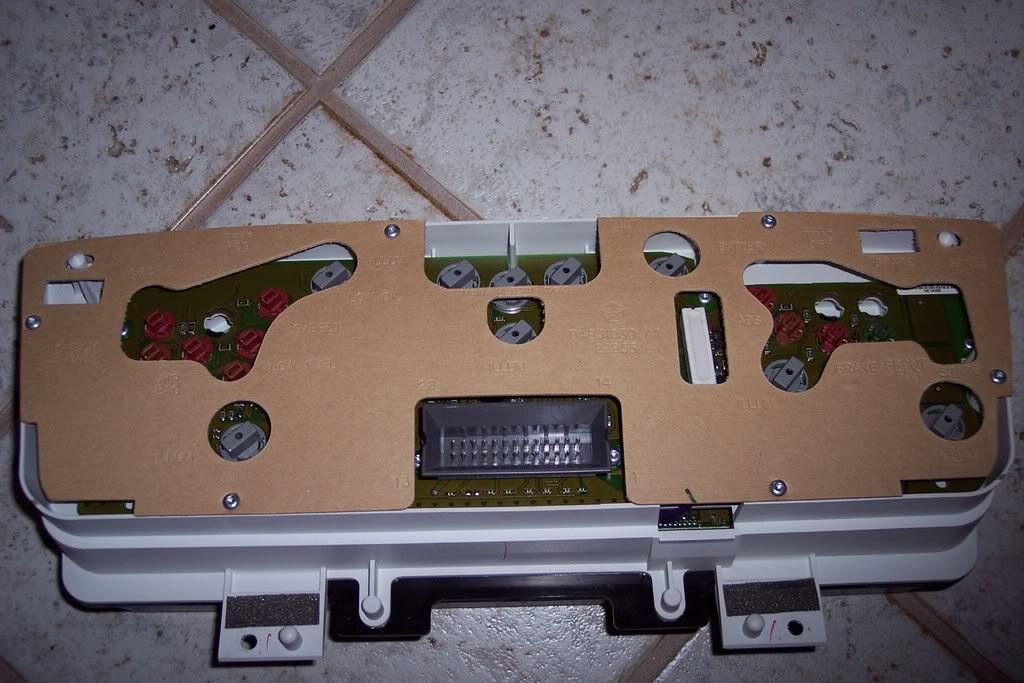 Paper cover taken off, using a T15 bit for all of these screws.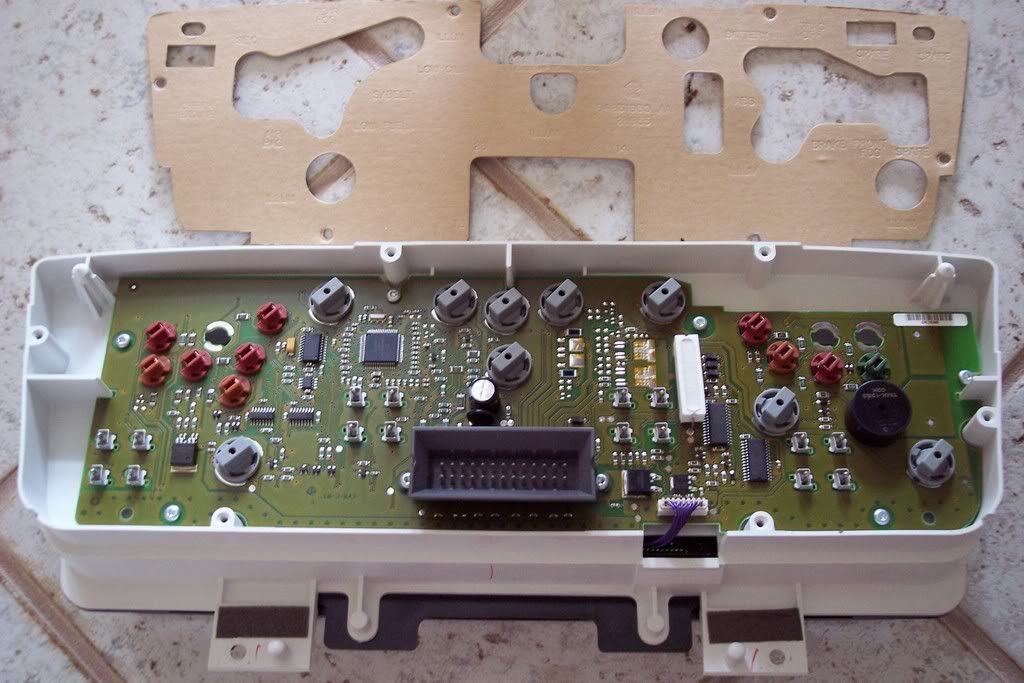 Where the odo hooks up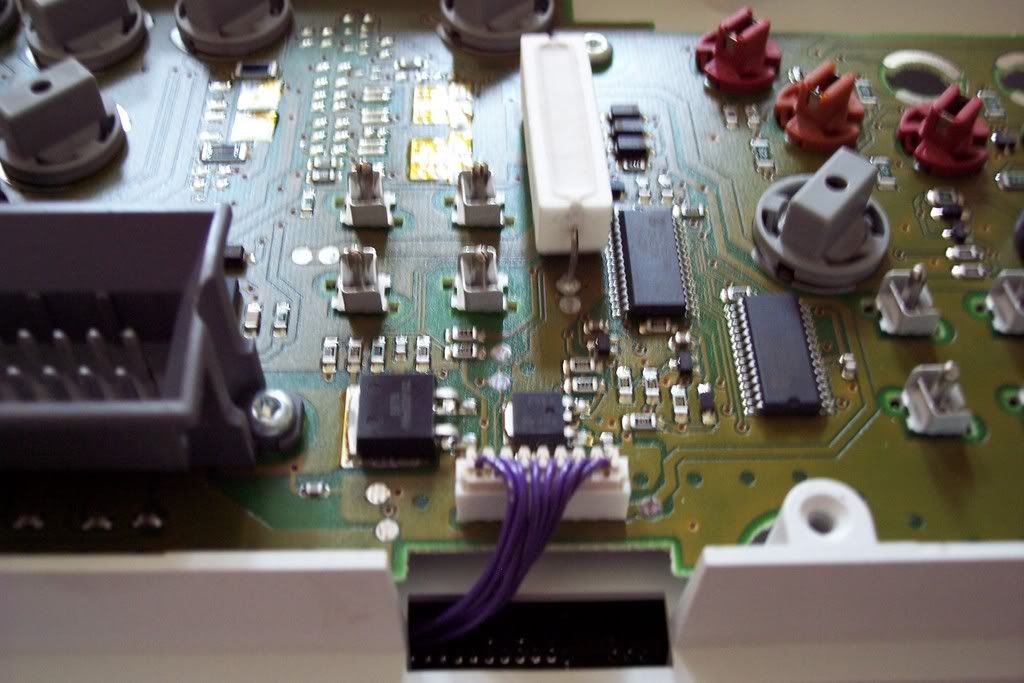 Odo clip removed. Two very small pins up have to push in. I used a toothpick.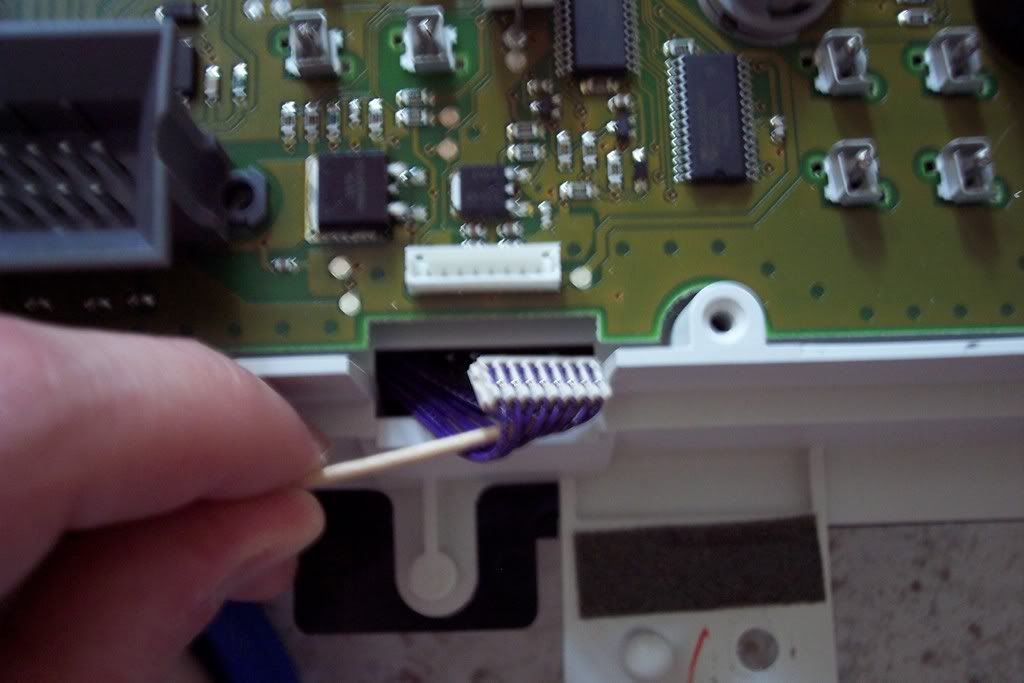 After that, I gently removed the circuit board. You must be careful not to crack the board and pull evenly everywhere.
Backside where the LEDs and lights are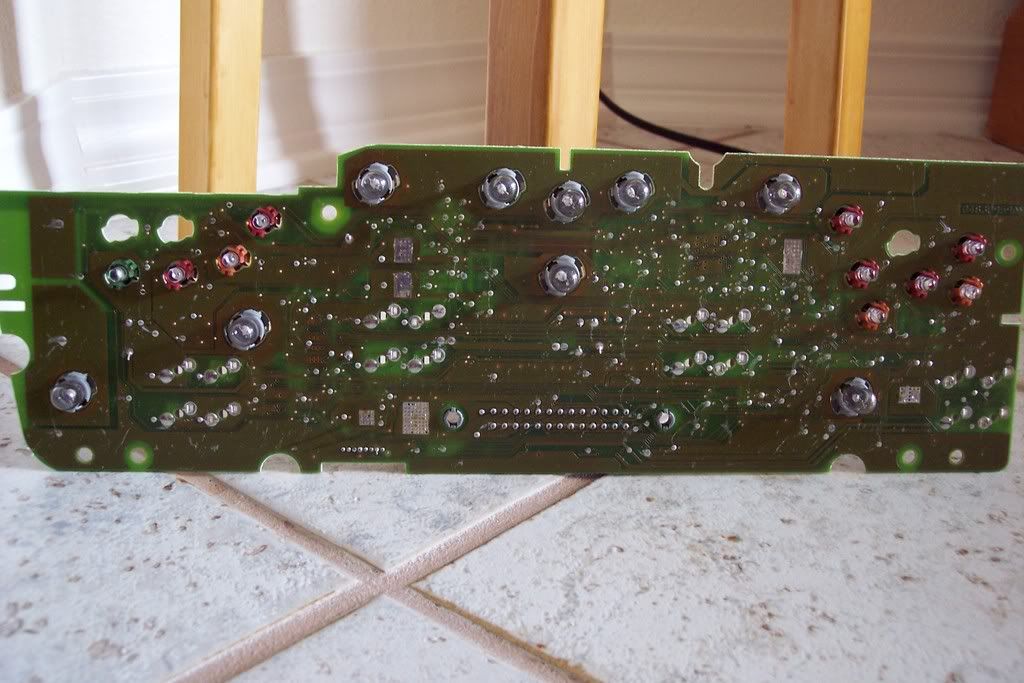 After removing the front clear panel, you are left with this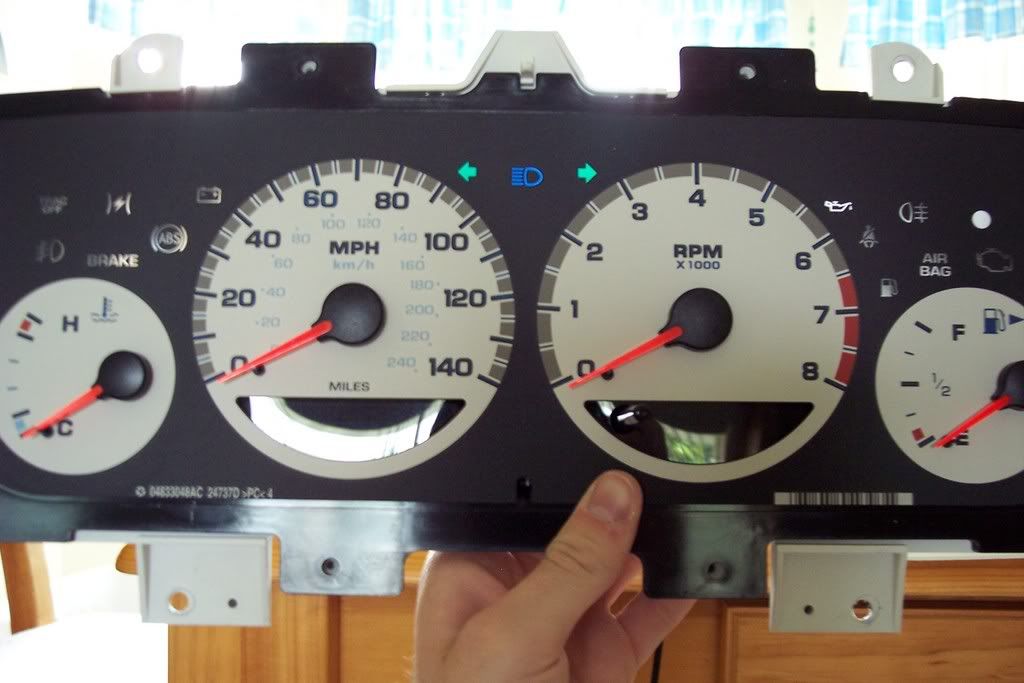 Which can be taken out of the white part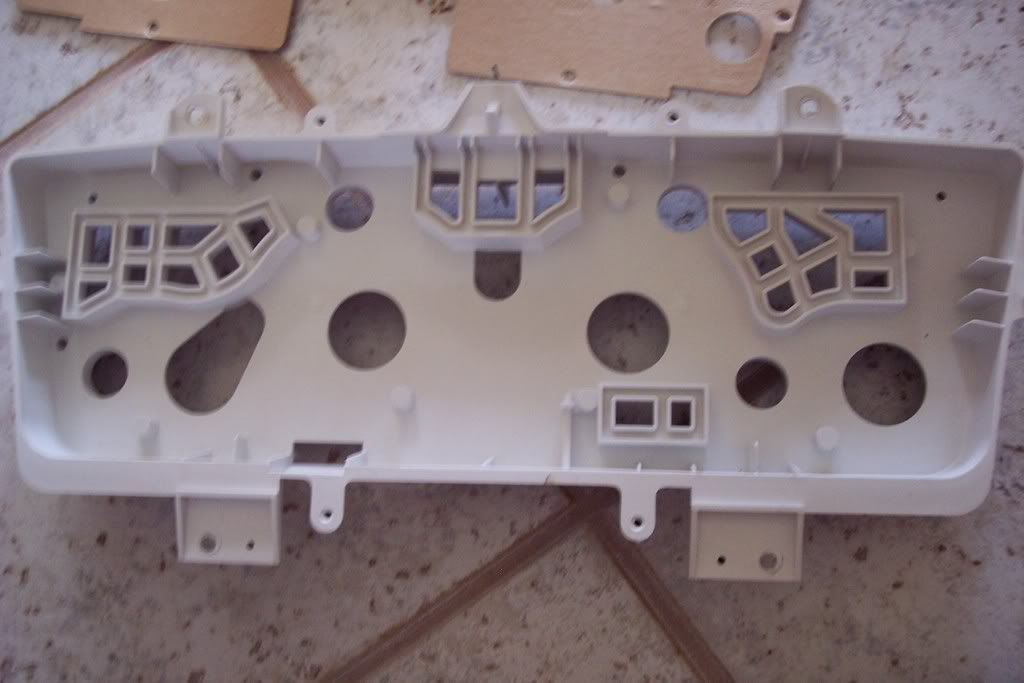 The backside, once you turn it around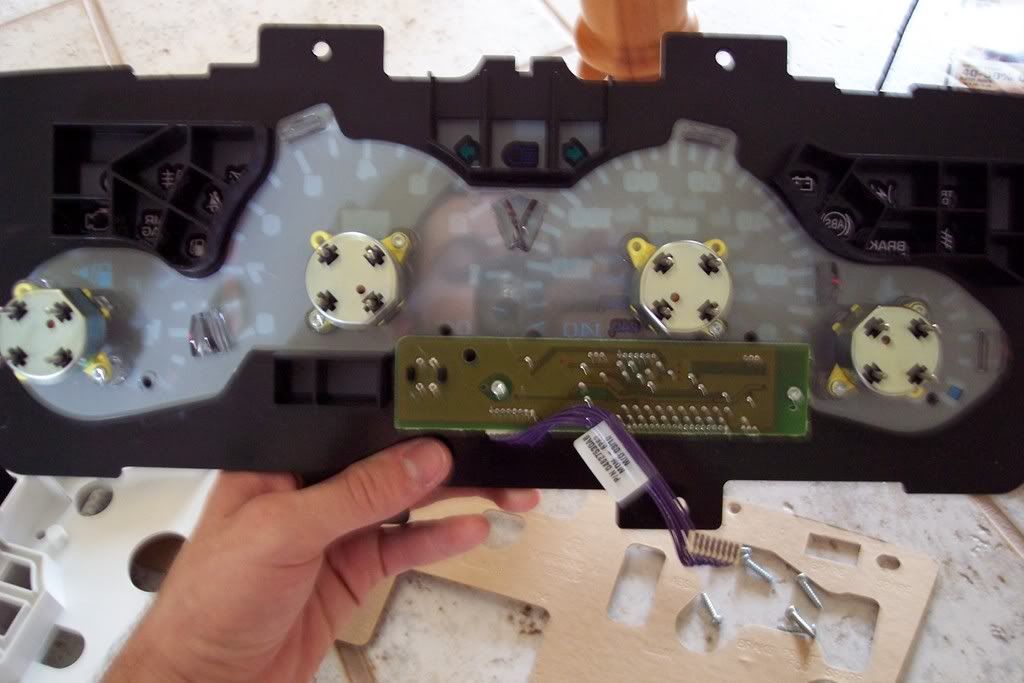 Some shots of the motors. As you can see in these pics, there are a lot of screws not in the yellow part. Trying to save screws, DC huh?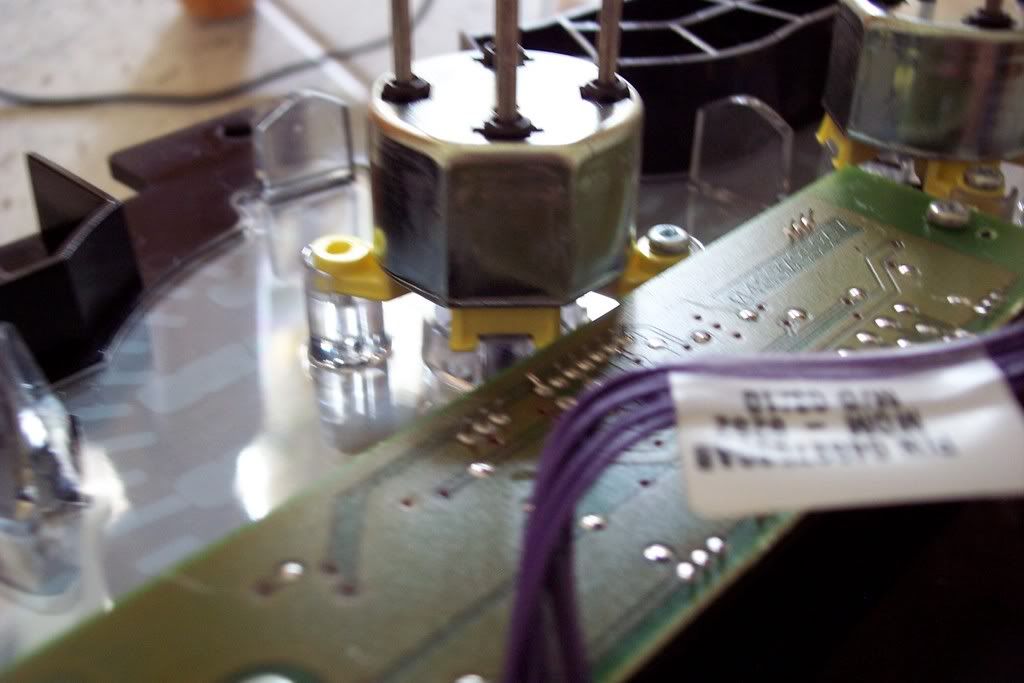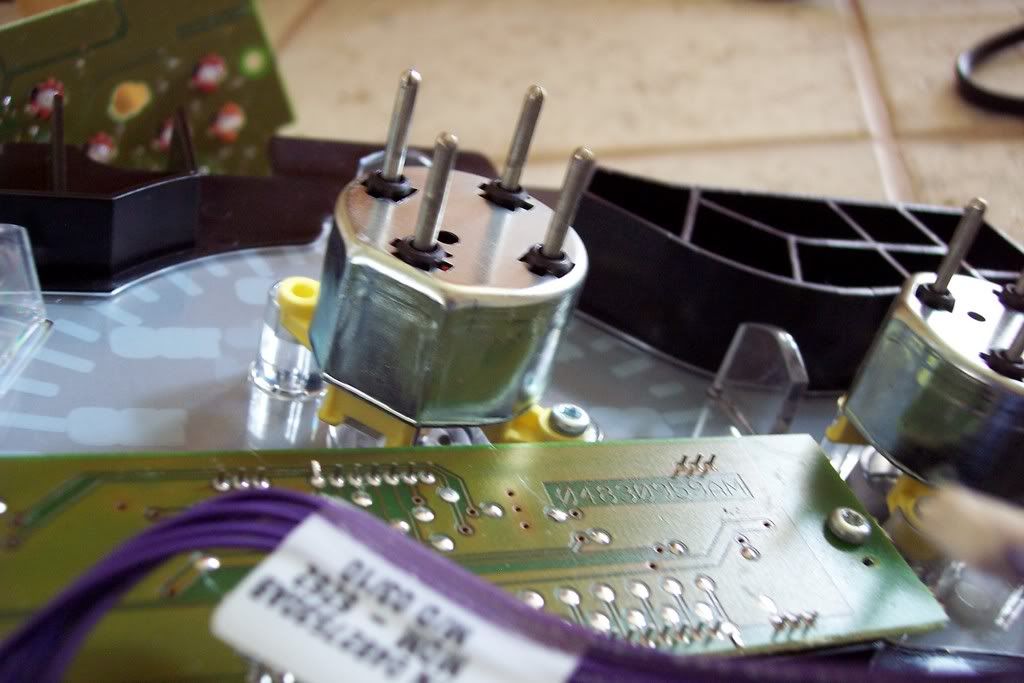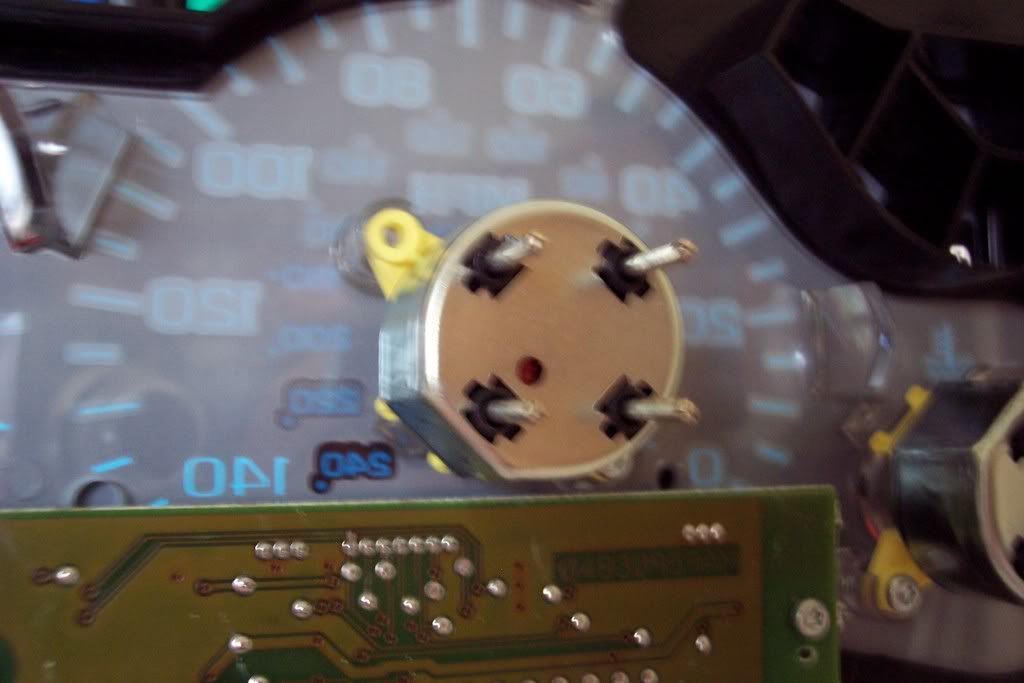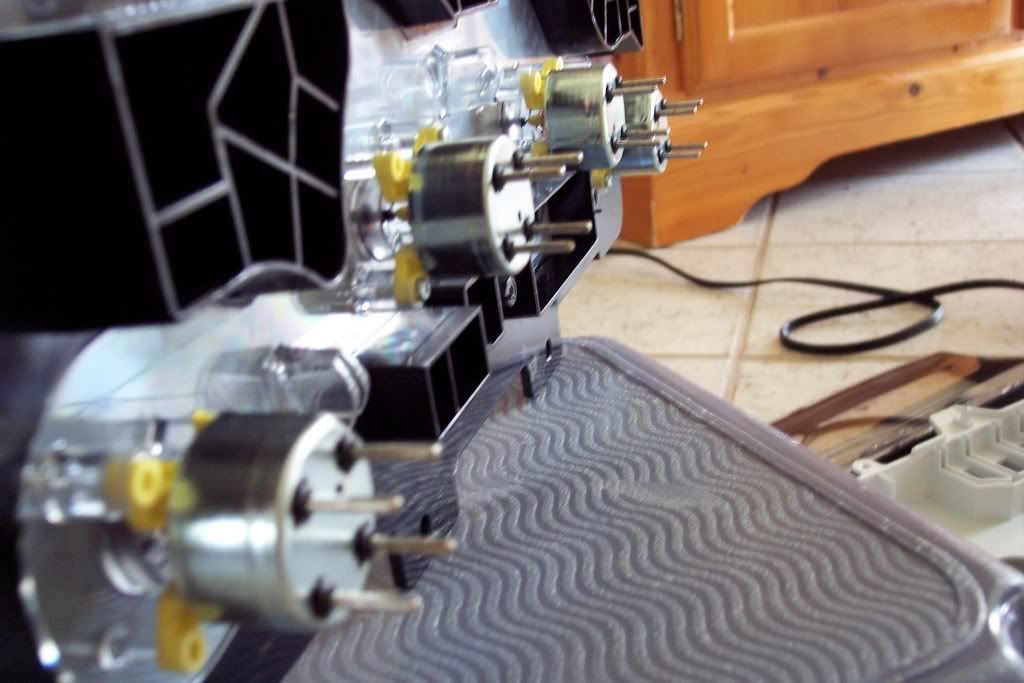 The odometer, which I removed using a T10 bit.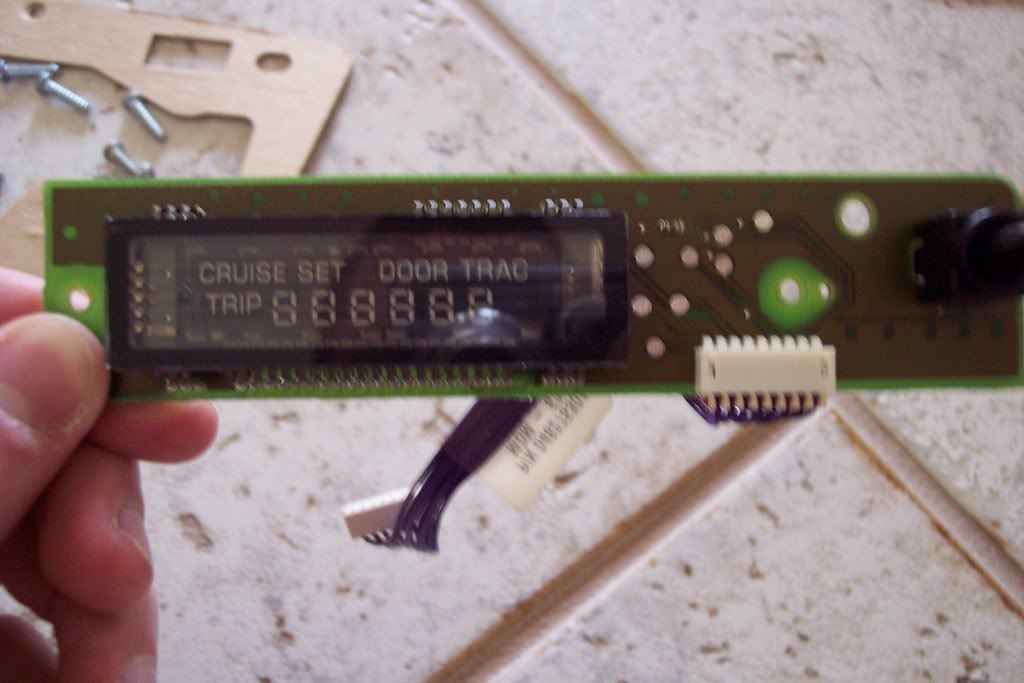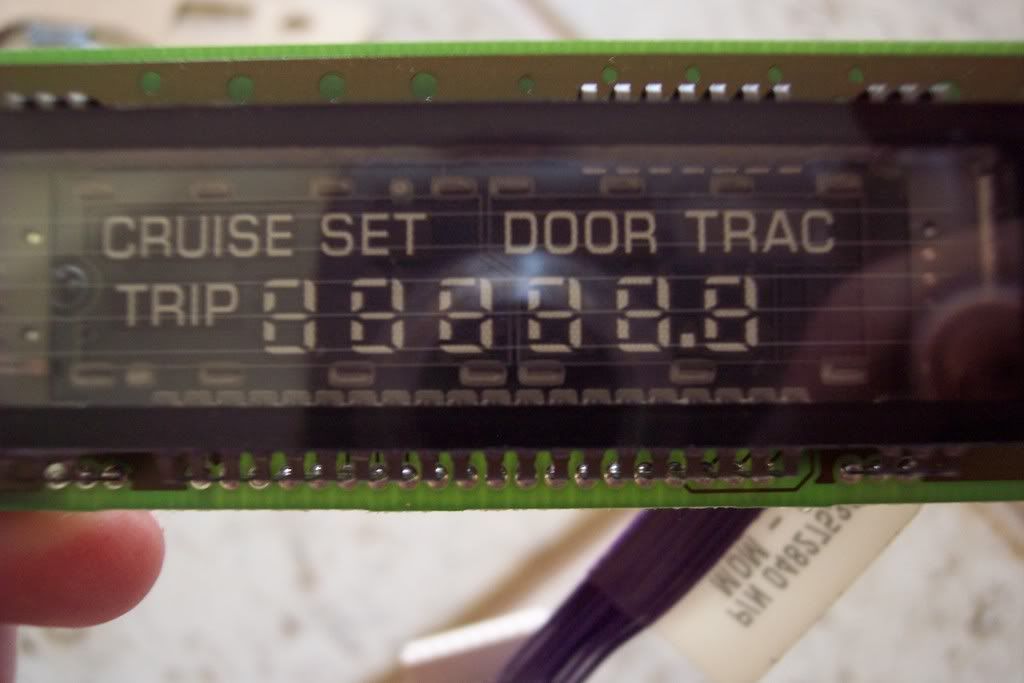 Part # that was on the front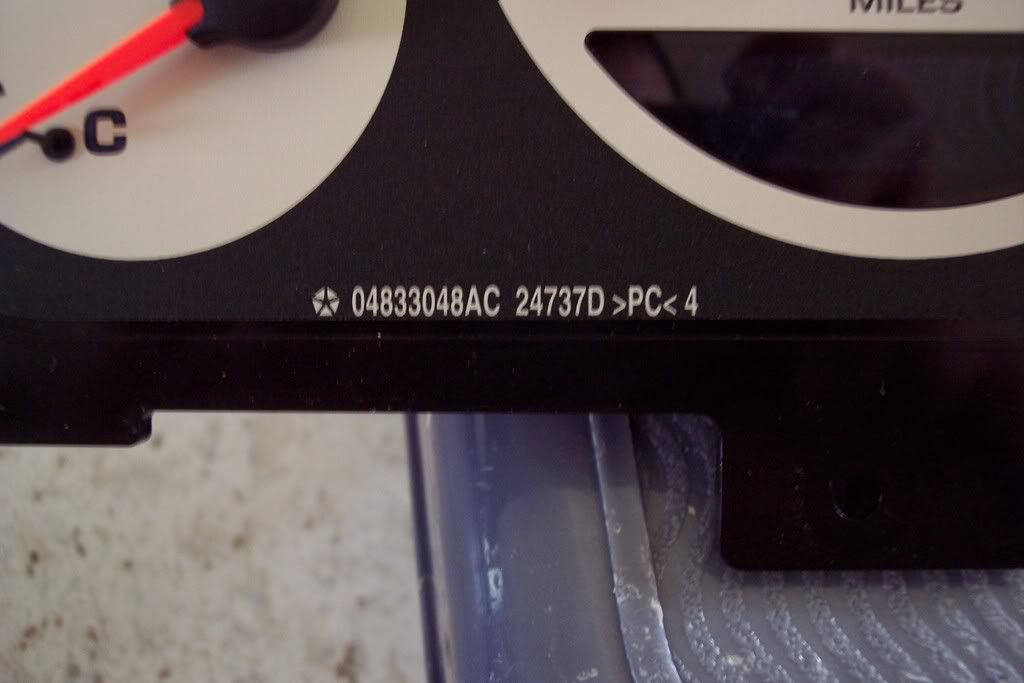 Here is the motor assembly. They are interchangeble, so if one of yours is all bouncy, you can swap it out from one with another cluster. Just keep in mind, you need to pull the needle off, and calibrating it can be a pain.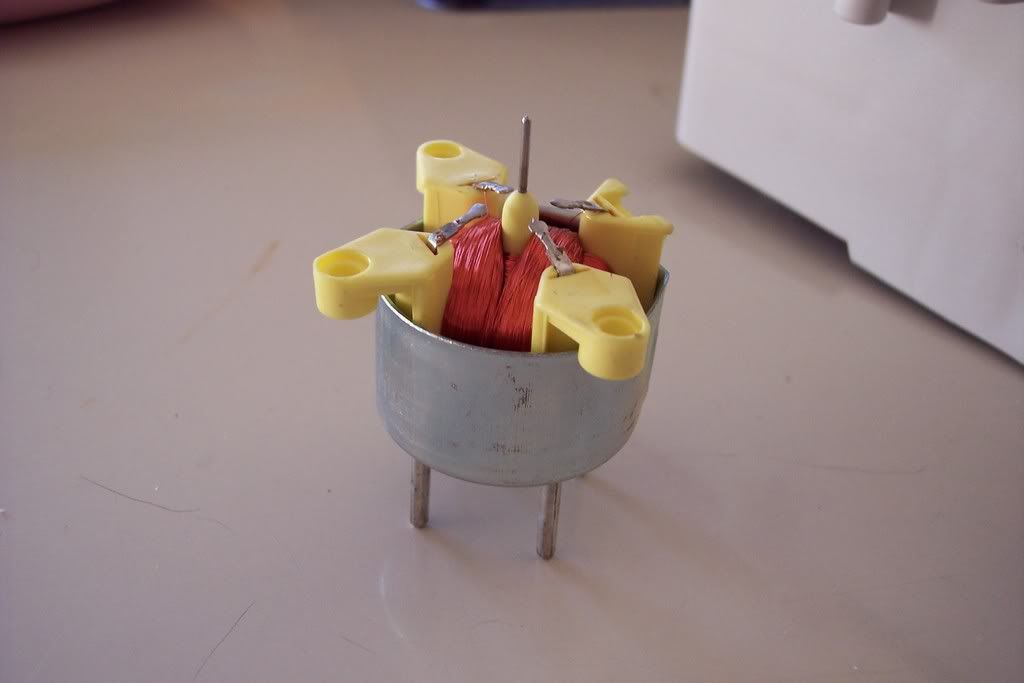 Video showing needle bouncy (on MPH gauge)
http://www.youtube.com/watch?v=8PwwdukMnlw
Swaped the motor assemble, much better results
http://www.youtube.com/watch?v=lVydF5SklWc
Hopefully someone can make good use of this information and anatomy of a cluster.
Here is a single pic of my srt board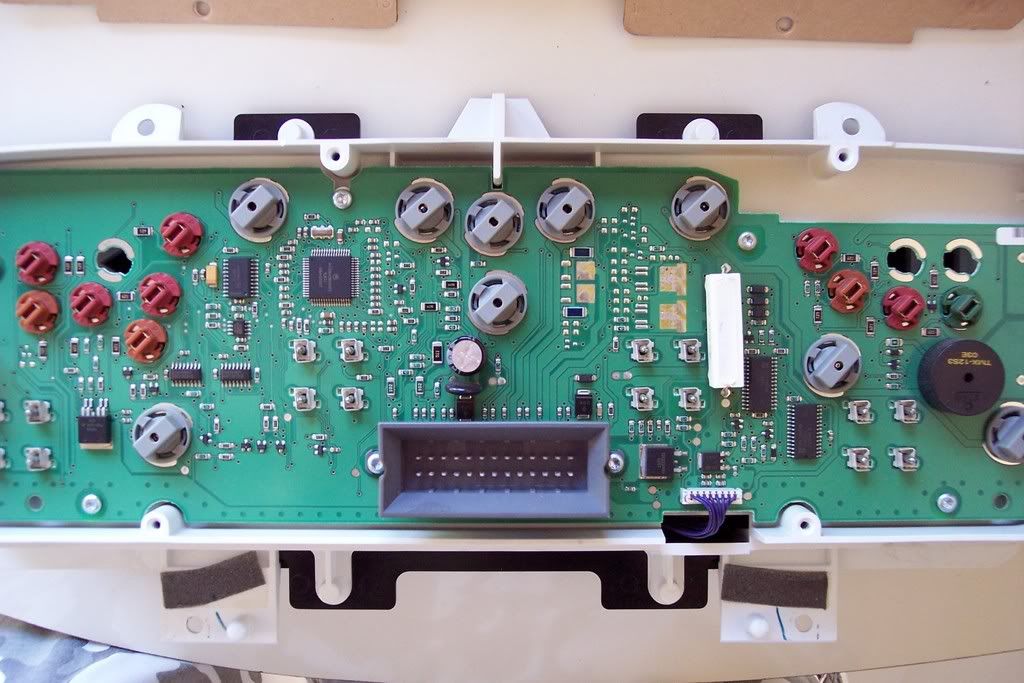 As you can see, the board itself is a different color.