So i made one several years ago and it ran great on my 02 so recently had a request for one for a show car. So had to make it a little nicer and had to blend the runners better. Its not perfectly smooth but I think it will do just fine in a show car.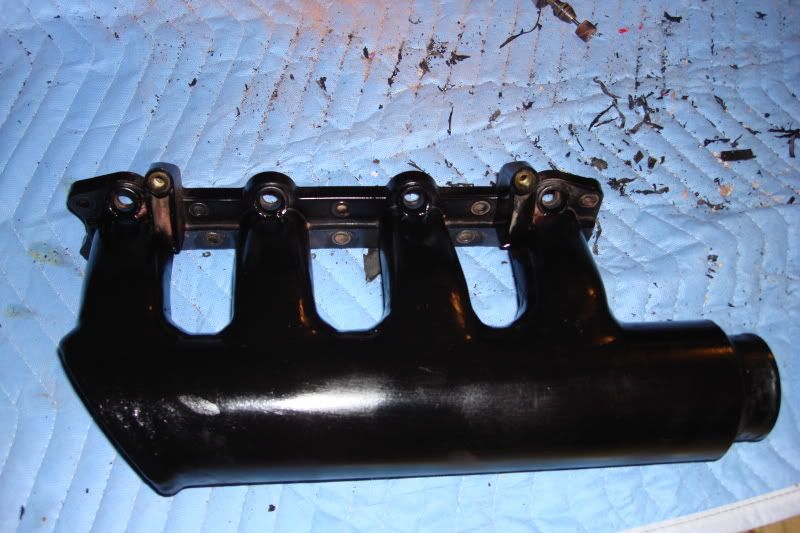 I sprayed it real quick with some black paint i had. Going to still spray it again with blue. Per the person getting its request.
Here's a shot of the bottom showing the map sensor mounting. Need to still get the brass fittings for the vavuum sources. Thought i had some but can't find them for the life of me.