So Im growing tired of people asking what tire/wheels will fit on their neons. As Im sure some of you know I work at Discount Tire/America Tire, here is our fitment guide for normal neons and SRT-4s straight from Delta 3 clearance.
Of course anyone is welcome to add additional sizes. I will try to keep this post updated on tire and wheel fitment to reduce the number of new posts created asking about wheels and tires.
Here are some guidelines:
Do you have SRT-4 Struts on your non-SRT-4 and want to know what tire will fit?
Look at the SRT chart. Any tire a SRT can fit you can fit. The SRT and non SRT share the same suspension design aside from the spring perches being higher on the SRT strut resulting in a shorter coil spring.
Thoes with coil overs can get away with a taller tire as we have no extruding spring perches to worry about.
-
Want to put 17" SRT wheels on your non SRT neon without changing to SRT struts?
You'll need to buy 205/40/17 or 205/45/17 tires. OEM 205/50/17 is to tall and will hit the string perches. A 205/40/17 or 205/45/17 tire is not recommended by any manufacture to be put on a 6' wide wheel. (will they still fit? Yes. Have people had any issues? Not that I know of. Is the tire under an excessive amount of stress being on a narrower rim? Again I cant be for sure but Im sure the tire manufactures are just protecting their asses from being sued.) The only 17" tire I found that IS recommended to be put on a 6' wide wheel is the 195/45/17 Yokohama S. Drive. They are $90 each on Tirerack.com.
Want to put 15" or 16" wheels on a SRT-4?
Any 15 or 16 inch
tire
that fits on the non srt neon will fit on the SRT4. As along as the user has found a 15 or 16 inch
wheel
that will clear the front calipers. As I recall there are some 15 or 16 inch Rotas and Kosei K1 wheels that will fit the SRT-4 Neon. I cannot confirm this as I dont own an SRT4.
Want to put 19's on your Neon?
I have 19 x 8 on my car with an offset of 38 if i'm correct. I have coilovers and did a little grinding to the front so I could turn the wheel better. I had a body shop cut and roll my front and just cut the lip on the rear. - Neonon19s
NON-SRT Fitment Guide: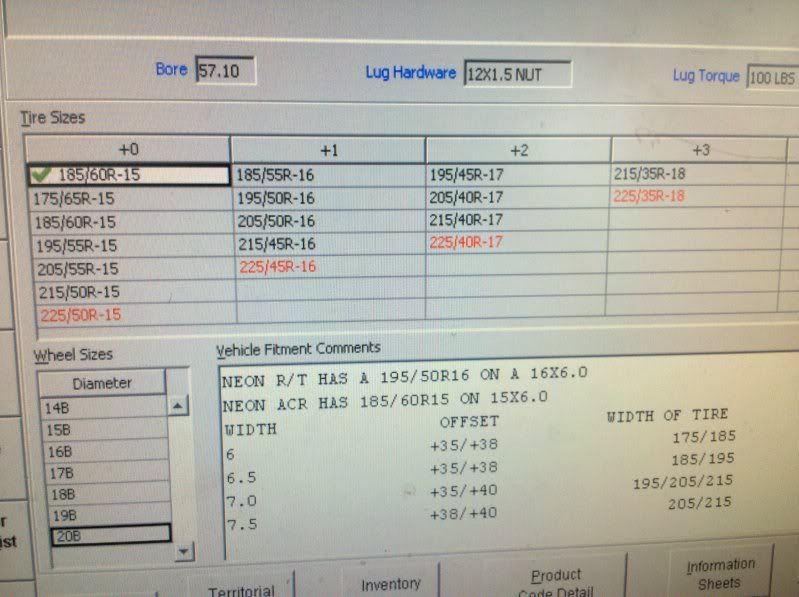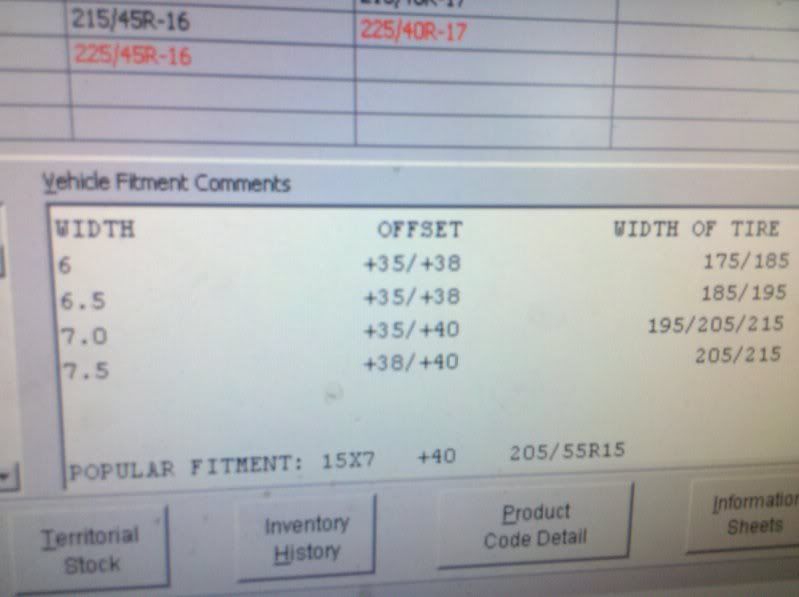 SRT Fitment Guide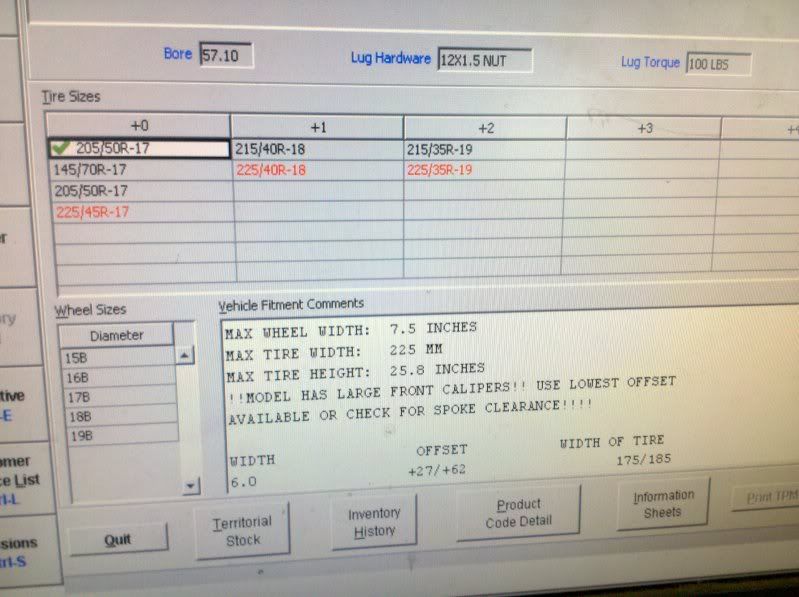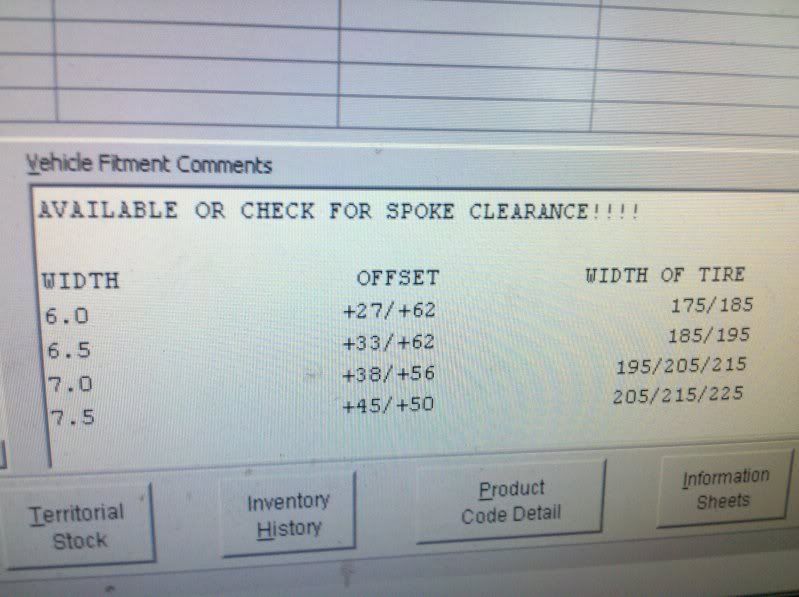 This doesn't cover EVERY tire and wheel combo out there. Its just to get you in the ballpark of fitment. For example some 16'' and 15'' wheels fit an SRT4 but its not listed. Thats because DTC wont show smaller then stock wheel sizes. However any 15" or 16" tire that fits a normal neon should fit an SRT4.