I've never had a build thread but I said hey why not and decided to make one. Pretty much this thread will be interior, exterior and suspension upgrades. Being a broke college student means no go fast goodies. Less talking more progress

-October 2009-
So I use to have a 92 Civic Hatchback with a B16 in it. I got tired of having constant problems and wanted something newer. I had said to myself that my next car would be tarbo'd. So I went out looking, wrx's were too much for the amount of miles on them so I said hey what about an SRT-4. So I began looking.
None in my area were to my liking until on Halloween I came across a 2005 Dodge Neon SRT-4 at a local Dealership(not car lot). It was perfect. 29k Original miles, 1 owner, kicker sound package, viper seats, sunroof and all stock minus wheels. So I went down and looked at it. After the first drive I fell in love with it. So I found out what payments would be and decided to go for it.
$11,900 out the door and I was excited.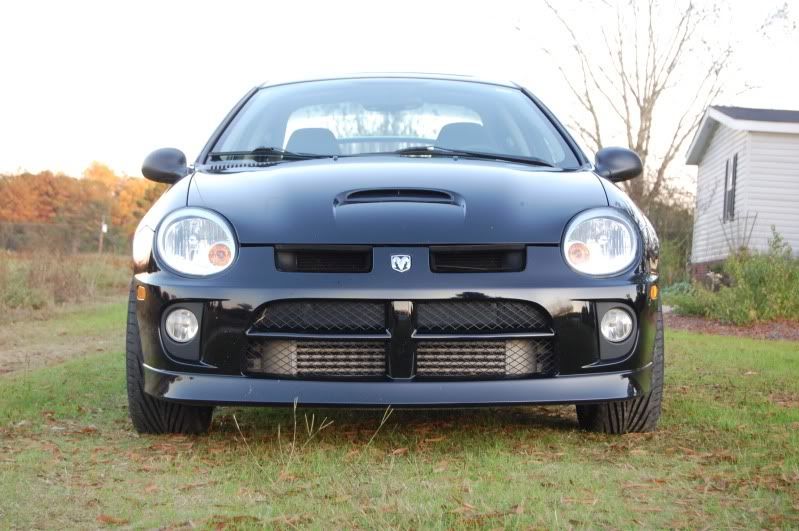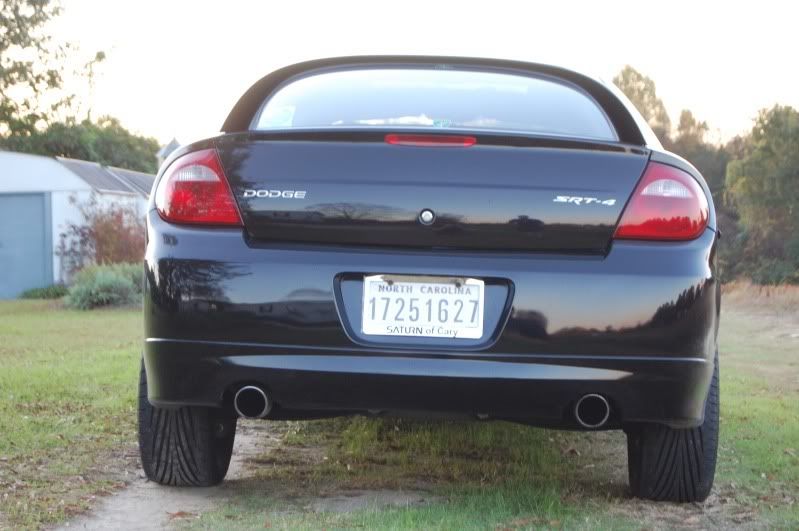 -December 2009-
Not being able to leave stuff stock I started ordering parts. The first things I bought were a shorty antenna,35% legal window tint and niteshaded tails. After that I couldn't stand the stock ride height and how it sat jacked up more in the rear than the front. So I went a bought a set of D2 RS coilovers.
I had a local shop install the coilovers since I have no tools or place to do it. It started out cheap but the shop raise the prices and took longer than expected. But in the end I was happy with the outcome.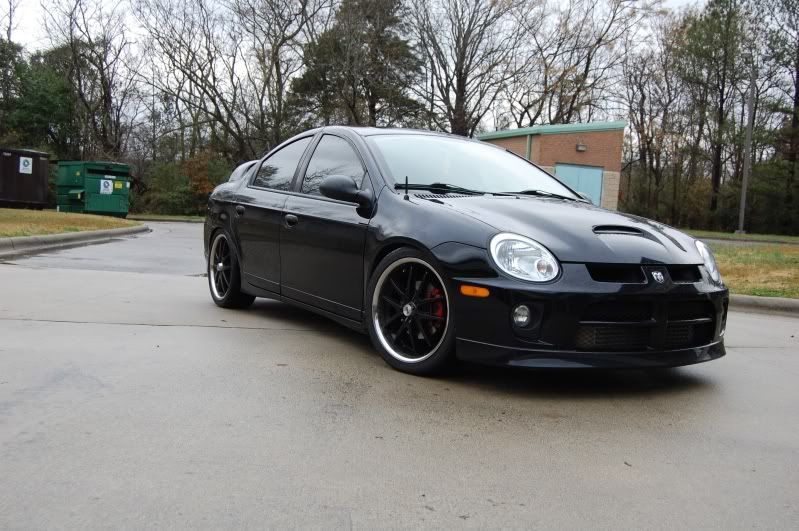 -January 2010-
Looking for a more agressive look I decided to purchase eyelids. I found a seller on SRTforums and ordered them. After a month of hassle with the seller I finally got them.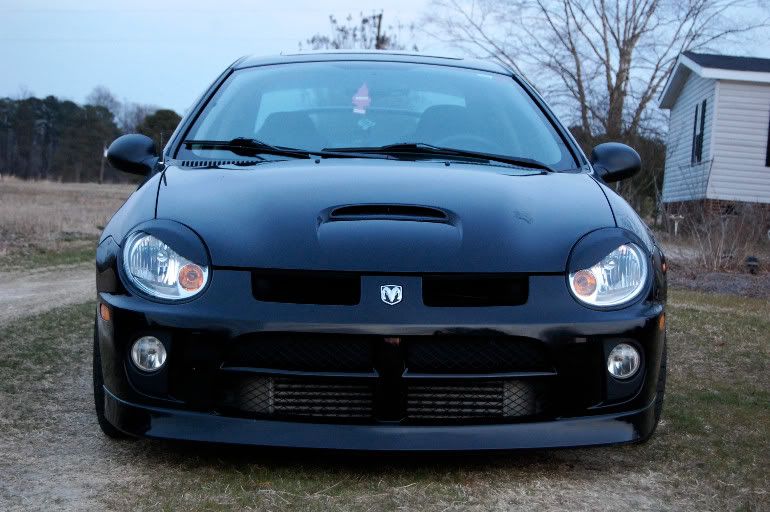 -February 2010-
I ordered a 3inch cat back from ebay and had it installed. Sorry no pics.

-March 2010-
Well it was time for new wheels. I was looking on VRwheels.com and saw the perfect wheels. Work Meister S1 2p 17x7 +40. The price on the website was $1490 shipped. I talked then down to $1190 shipped. I also purchased some Yokohama Advan tires(205/50/17) that were on discount on discounttiredirect.
The wheels came in dirty but after an hour of cleaning they came out great. I installed them and went to take pics the next day.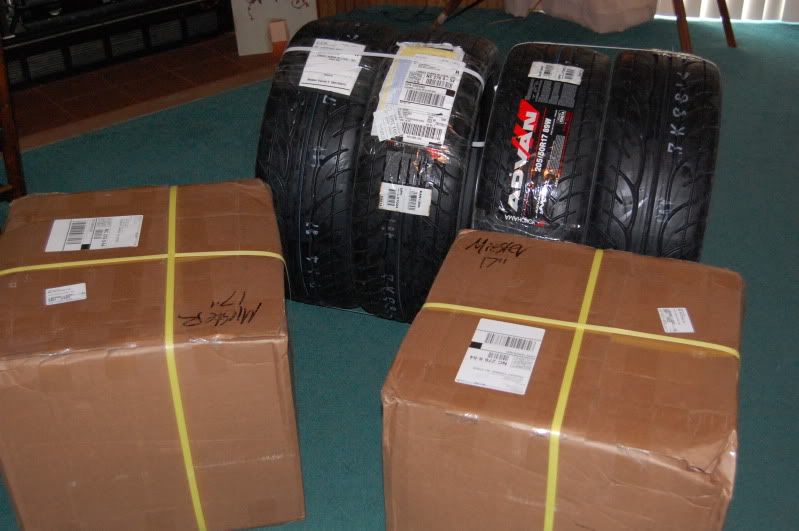 -Before-
-After-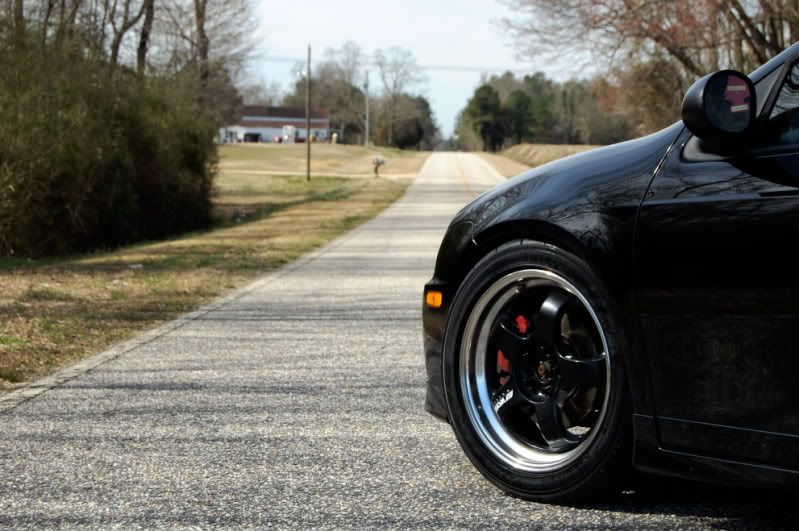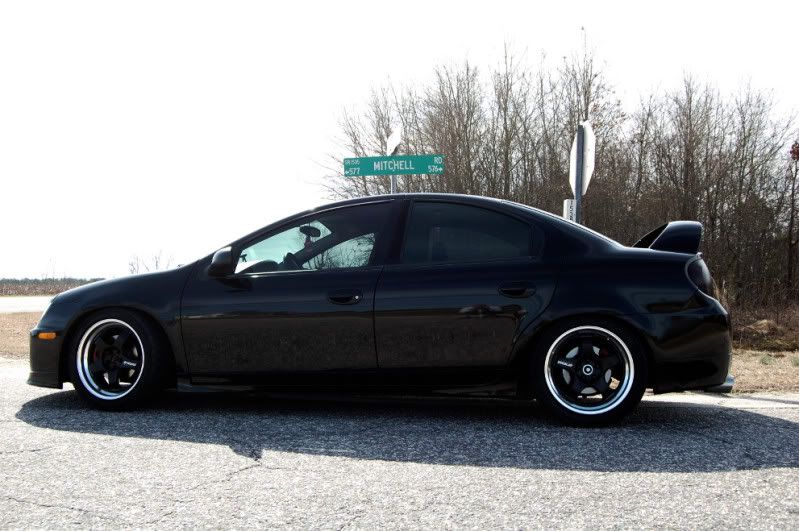 That same month I made it on iputinwork.com
http://www.iputinwork.com/?p=10148

-April 2010-
Shortly after having the wheels on I noticed they were hitting the caliper. I decided not to use spacers and just grind a little bit away.
I also purchased and installed a mopar blockoff plate, coldside hard pipe and a 1st gen DSM bov.(No pics sorry)

-May 2010-
I decided I wanted some new badges and emblems for my neon. So I went on ebay and found a pretty sweet carbon fiber SRT-4 emblem. I purchased that. I also purchased a Billet Technology front emblem.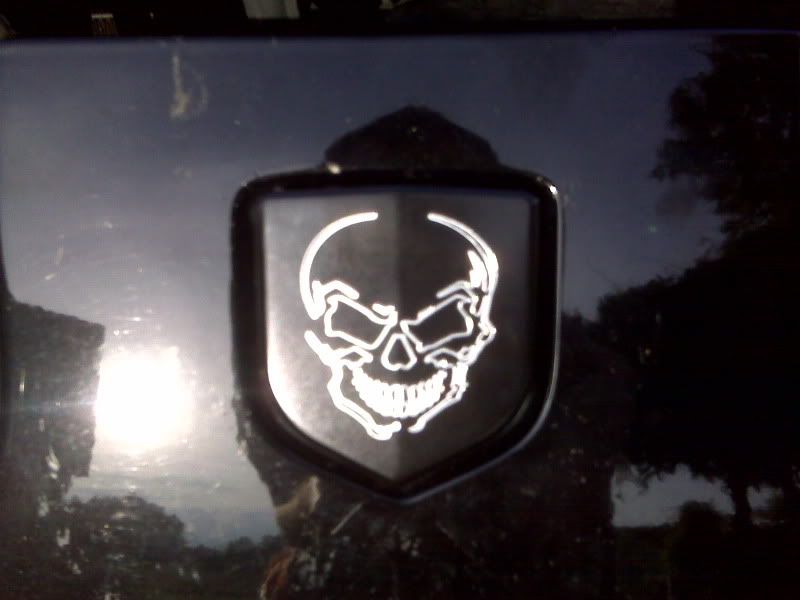 -June 2010-
Not much happened in June. Just went to a couple car meets.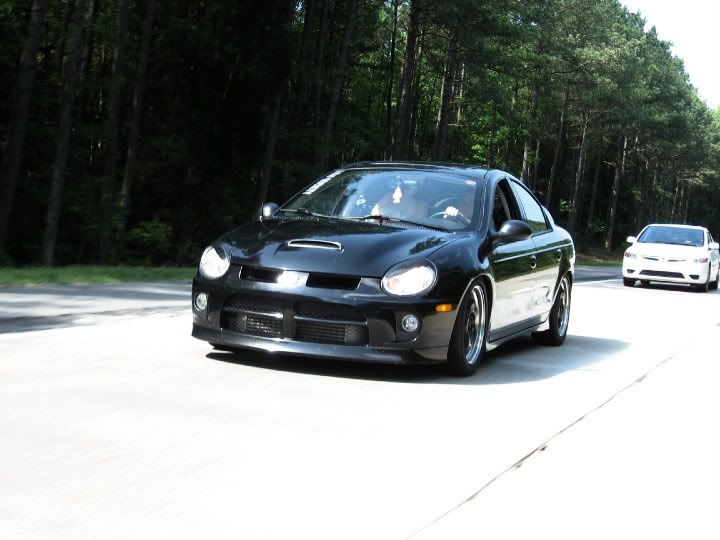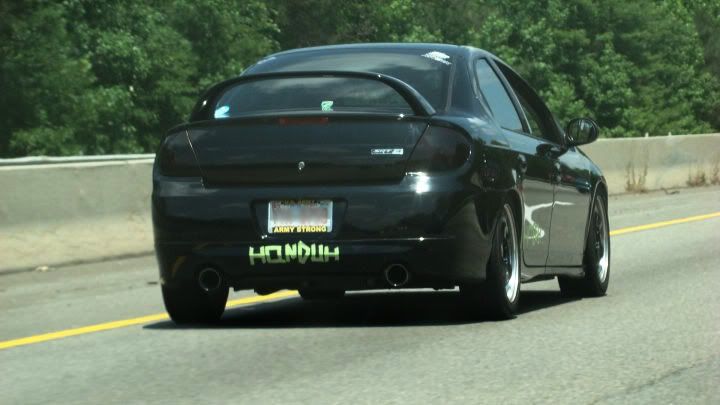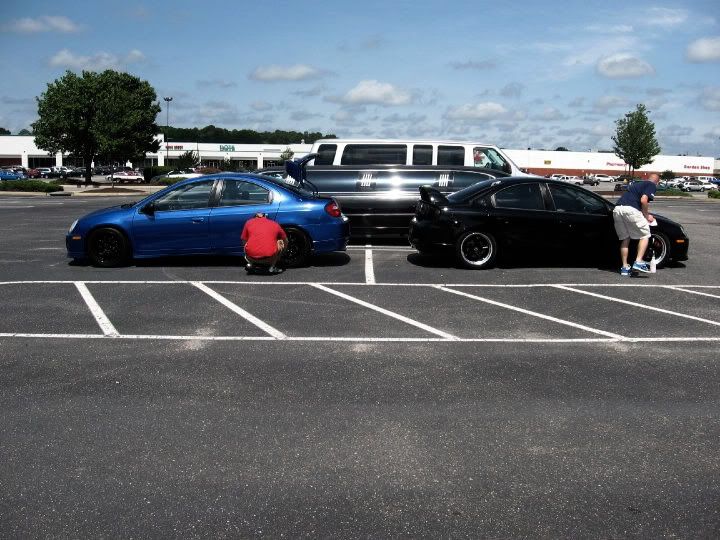 Decided to go wingless for the day when I went to the beach. I liked it but the paint was too messed up on my trunklid to leave it off.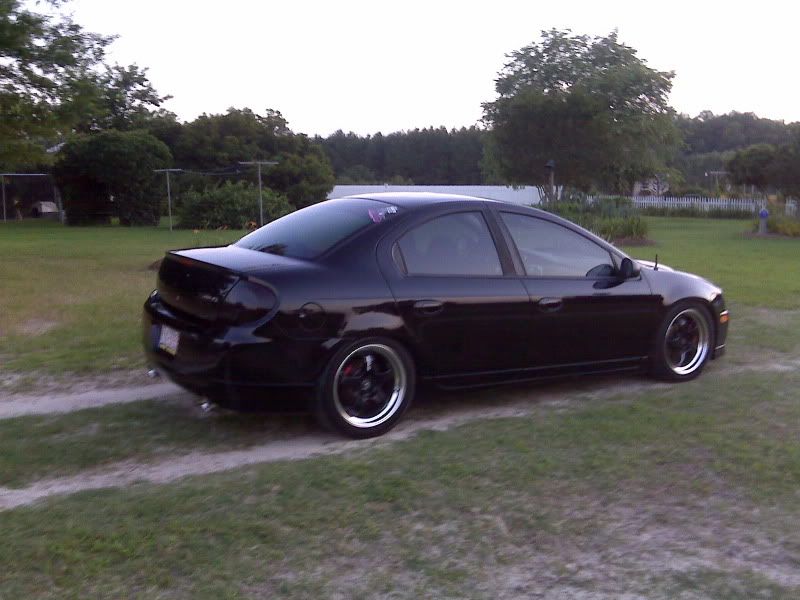 - July 2010 -
I tinted my 3rd braked light and installed it along with sidemarkers. I also installed my trunklid carpet along with black housing headlights.
-Sidemarkers-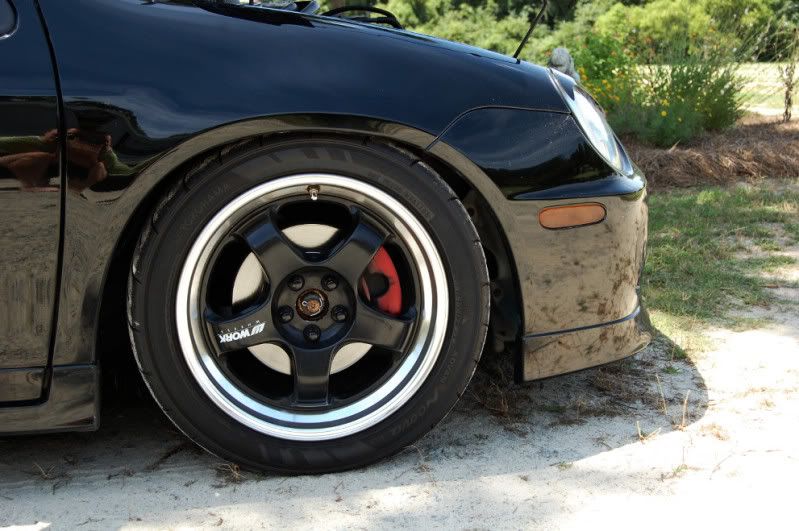 -3rd Brake Light-
-Trunklid Carpet-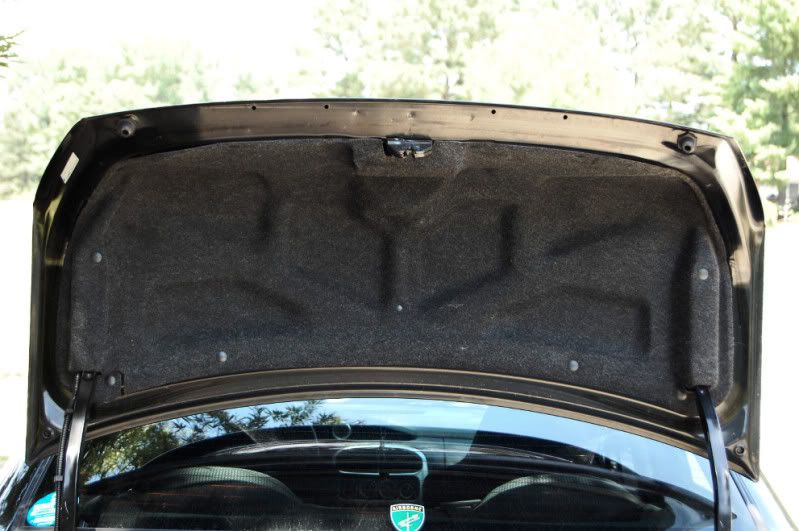 - August 2010 -
I picked up a Clarion flip out for pretty cheap so I decided to install it. I also got my wheels powdercoated black and picked up Muteki Neo Chrome open ended.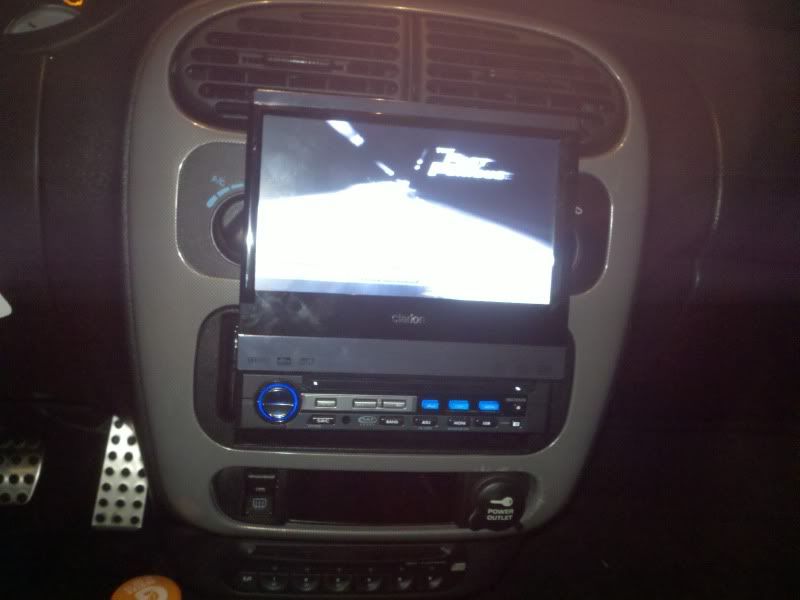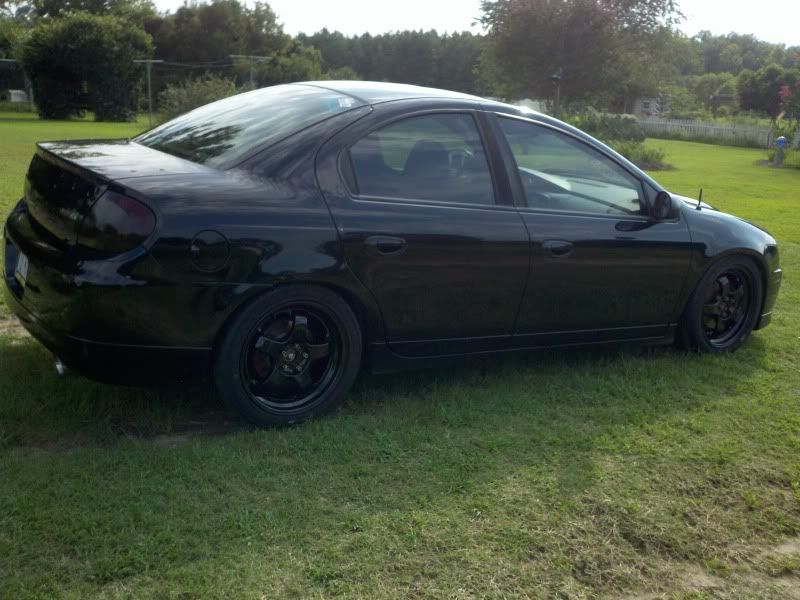 - September 2010 -
I got my windshield tinted 50% and picked up Work stickers for my wheels.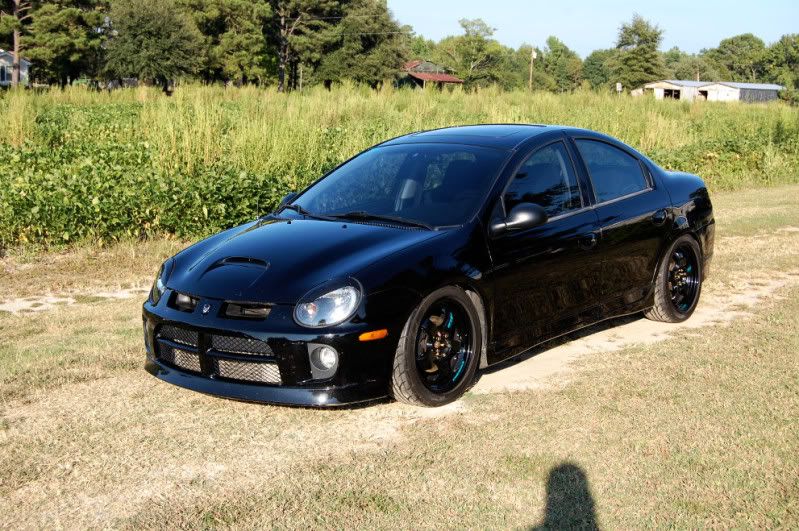 - January 2011 -
Nothing big just some minor things
I picked up some fabric dye to do my headliner. I also bought some yellow fog bulbs, 2.4L decal and some maintenance stuff.