Name: Charlotte
Father: Ben
Born: 2003
Gender: Neon SXT 2.0 4Cyl
Attributes: 132 HP, 130 lb-ft Torque, Automatic Transaxle
==========================
Thanks goes out to iThane for inspiring me...did I say inspiring? I should have said pestering
...to build this log. So here it goes!
Just today I chose to name her Charlotte. Many car enthusiasts might question why the hell would I choose
that
name? Well, you see, the story of when Charlotte came into my life began the summer of 2003 when she was bought brand new by my sister, Kelly. Kelly owned her until December, 2009 when the big bad mean state people called her basically "salvaged goods."
Kelly was driving one early morning before sunrise on a dark, back country road when a deer jumped out of nowhere. Instead of Charlotte getting to meet and play with Mr. Deer, Kelly over-steered to the right and Charlotte got introduced to Mr. Guardrail instead!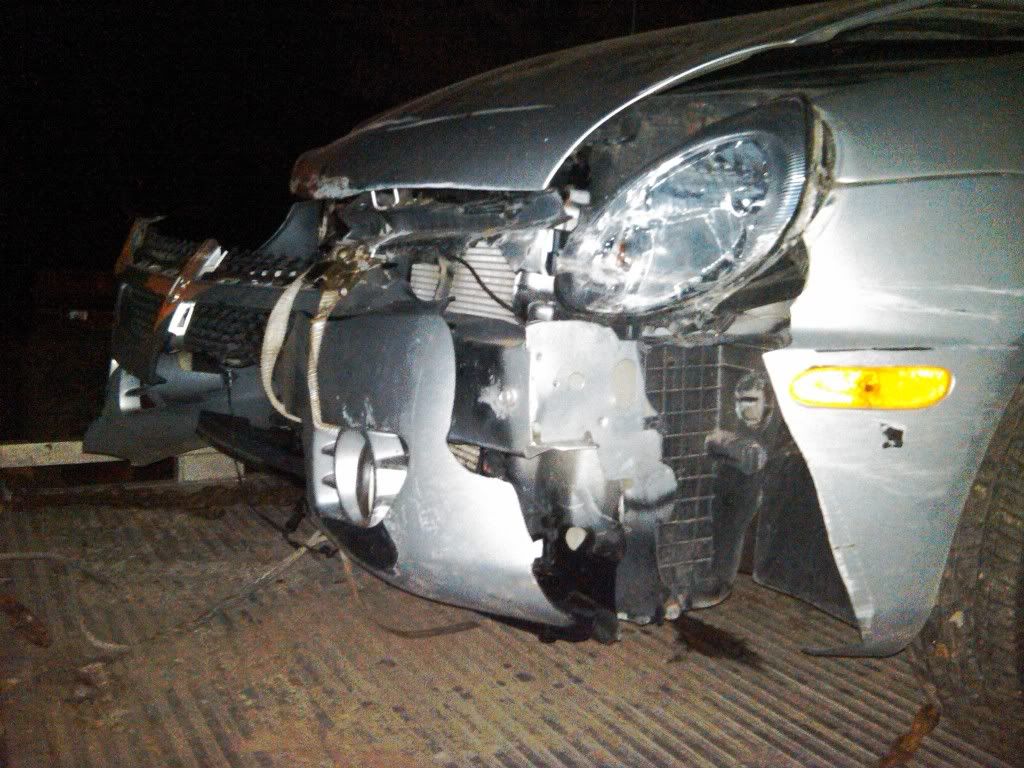 For a year, Charlotte stayed sick in the Garage E.R's bed not getting any better. Her sister Audina, however, was having a blast with Kelly's brother Ben (me)
Only, Audina was the
very needy
child - so Ben sold her for adoption (LOL).
Ben's love & desire towards Charlotte grew as he cared for her each day - getting her well.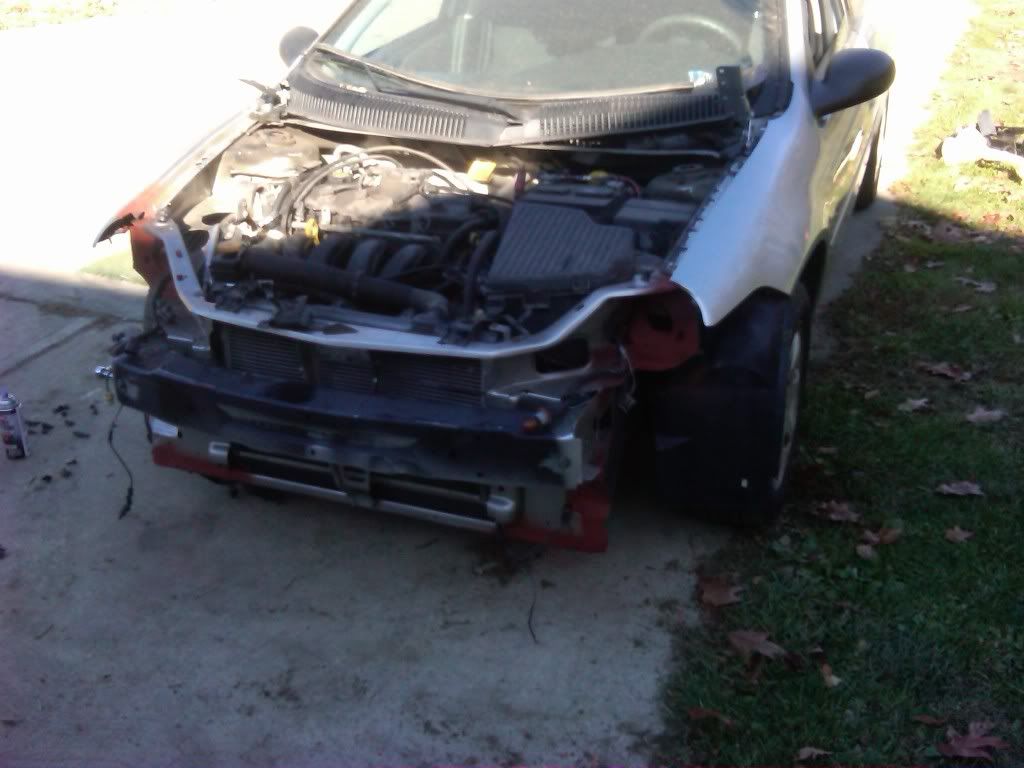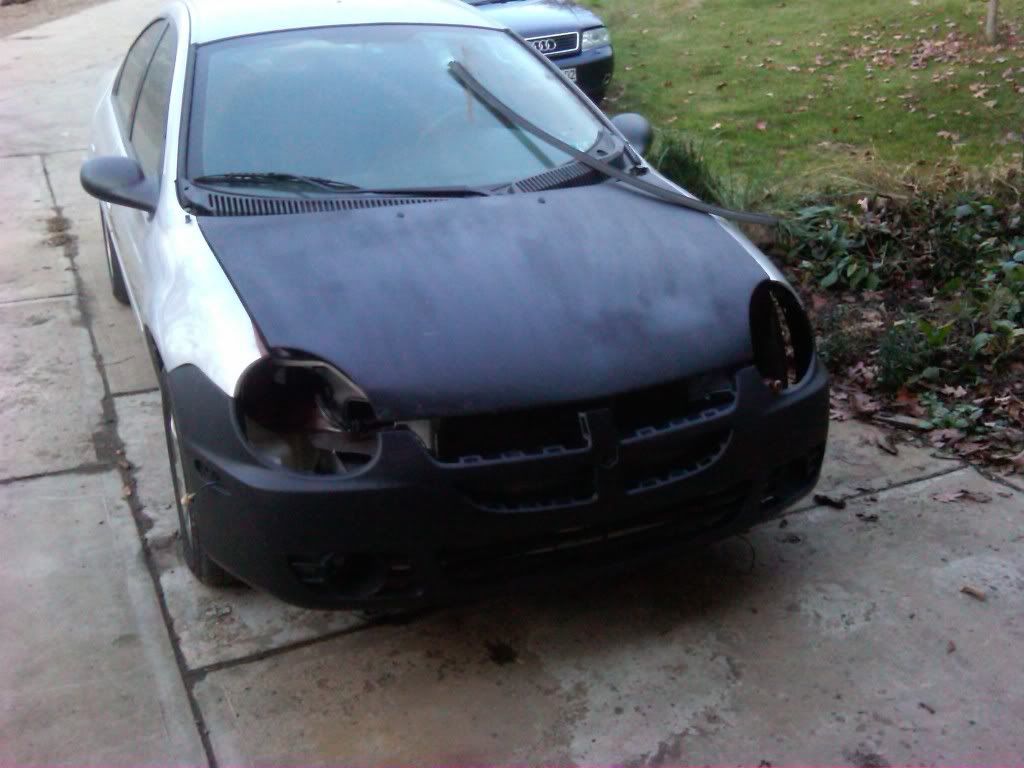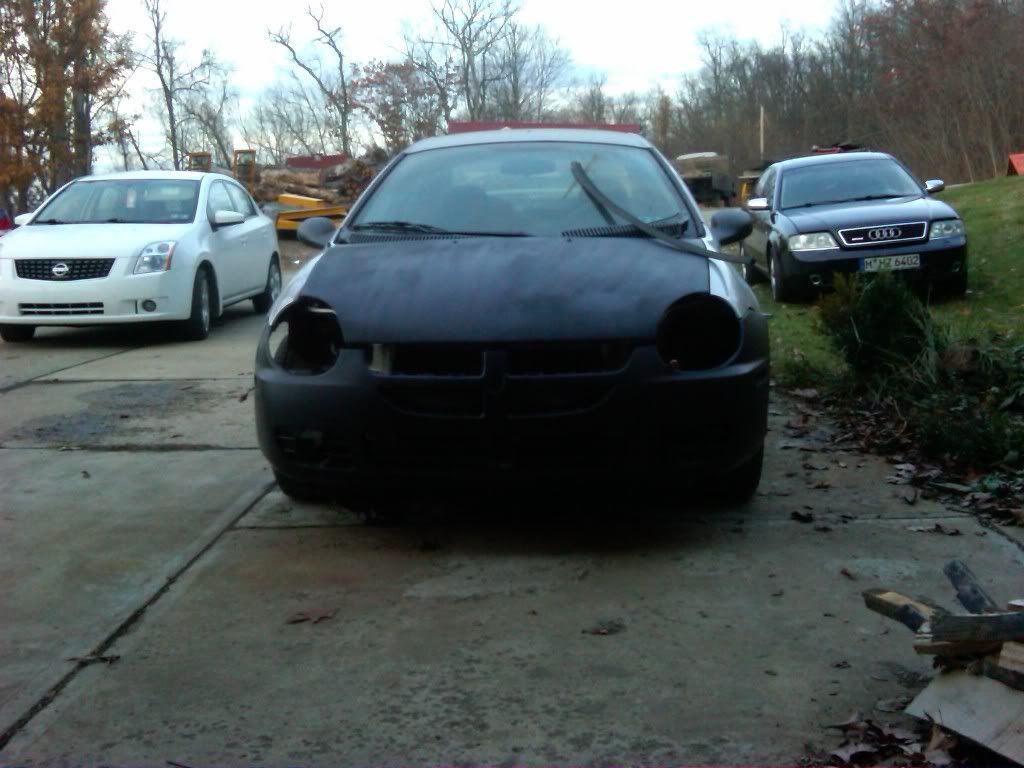 Slowly, but surely, Charlotte started feeling like her old self...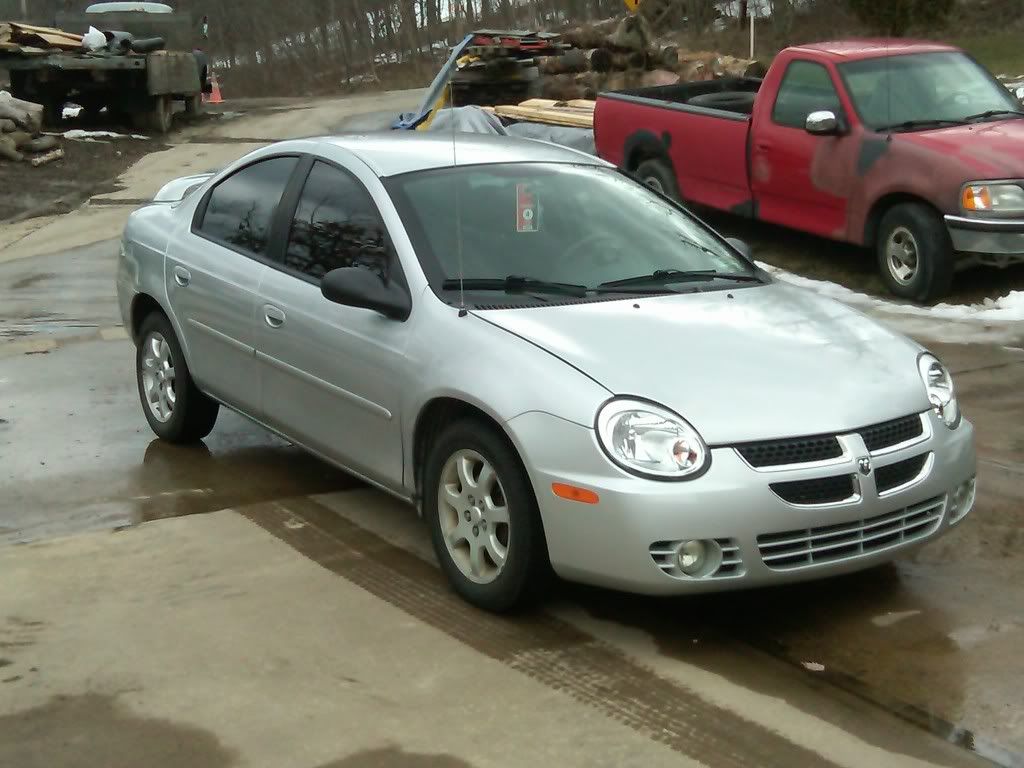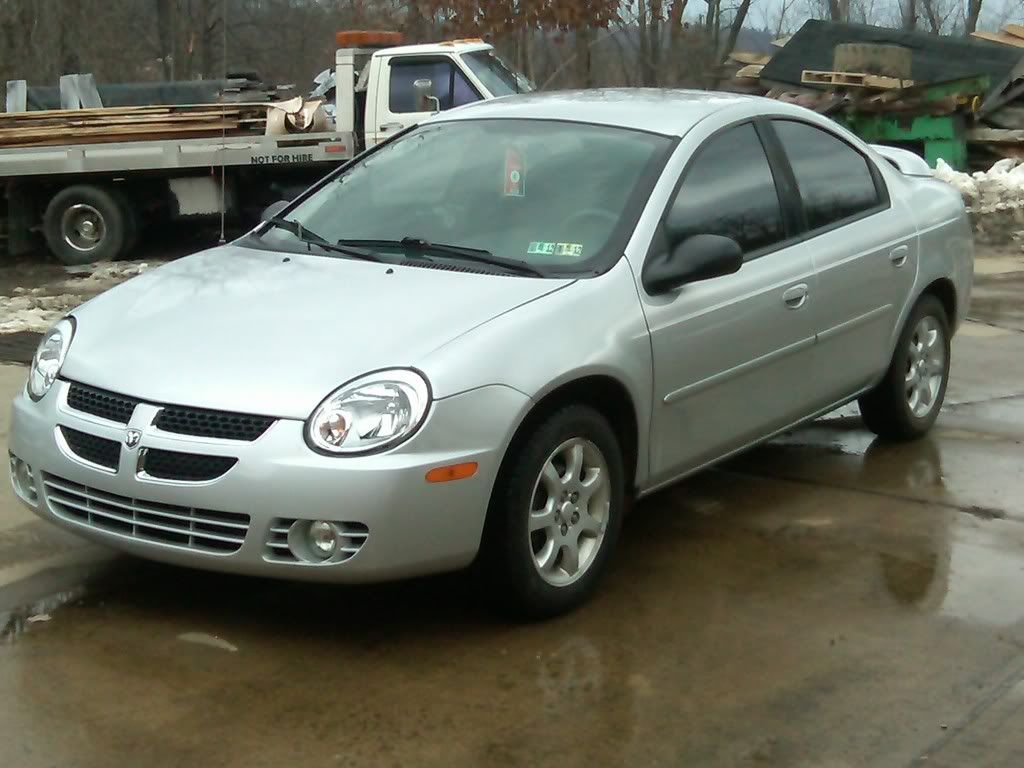 So today, Charlotte is a happy go-lucky gal again, out playing around on the (pot-holy) roads of SW Pennsylvania. If only, as her father, I could get her to stop flirting with all those damn Ram boys! GRRR
So now, to answer your question as to "Why, Charlotte?" Here's why:
When I took a gigantic hit on the Audi (selling it, that is...) and ended up getting the Neon fixed and road-legal again...I was
sooo
tired of investing money into a damn car ($25k on the Audi - $9k in repairs/maintenance alone w/ me doing 95% of the labor!) I wanted to scream. I swore to myself that I was just going to fix the Neon back to factory specs and leave her the hell alone!
Well folks...take a guess of what didn't end up happening... lol Yep...you guessed it! I couldn't leave her alone...could I!? Slowly but surely, she is like a spider building a web, in which I am getting more and more sucked into. Hence her new name, Charlotte!!
Now, for the fun part of the log... Onto the pics!
January 28, 2011:
20% Window Tint x5 Windows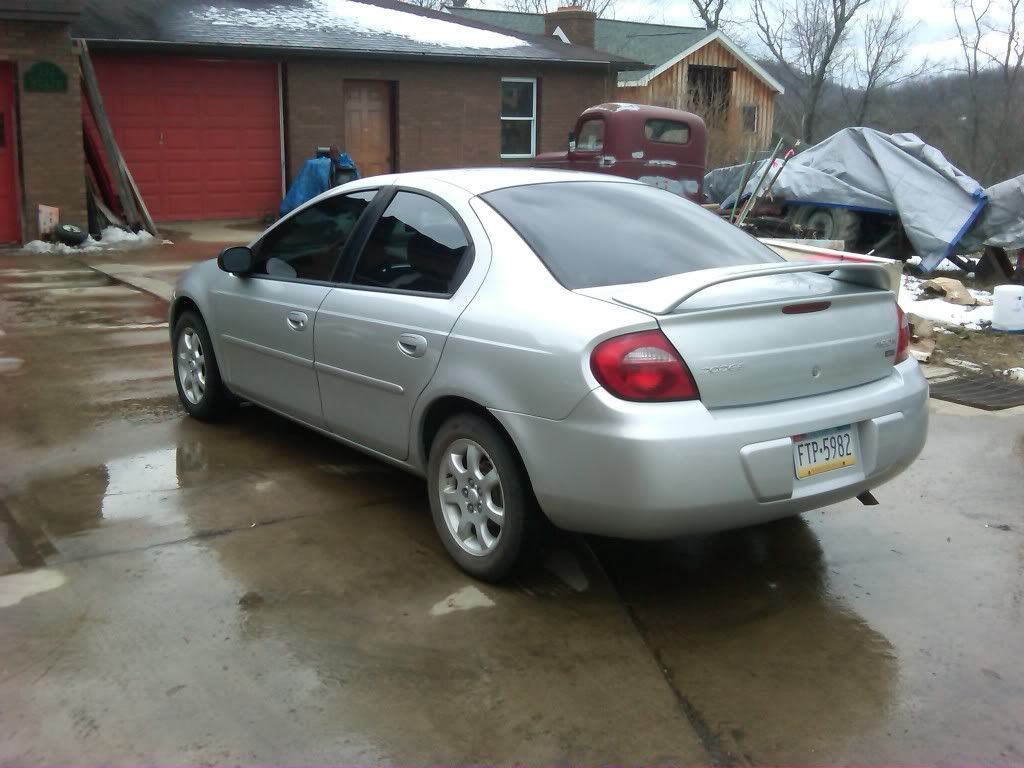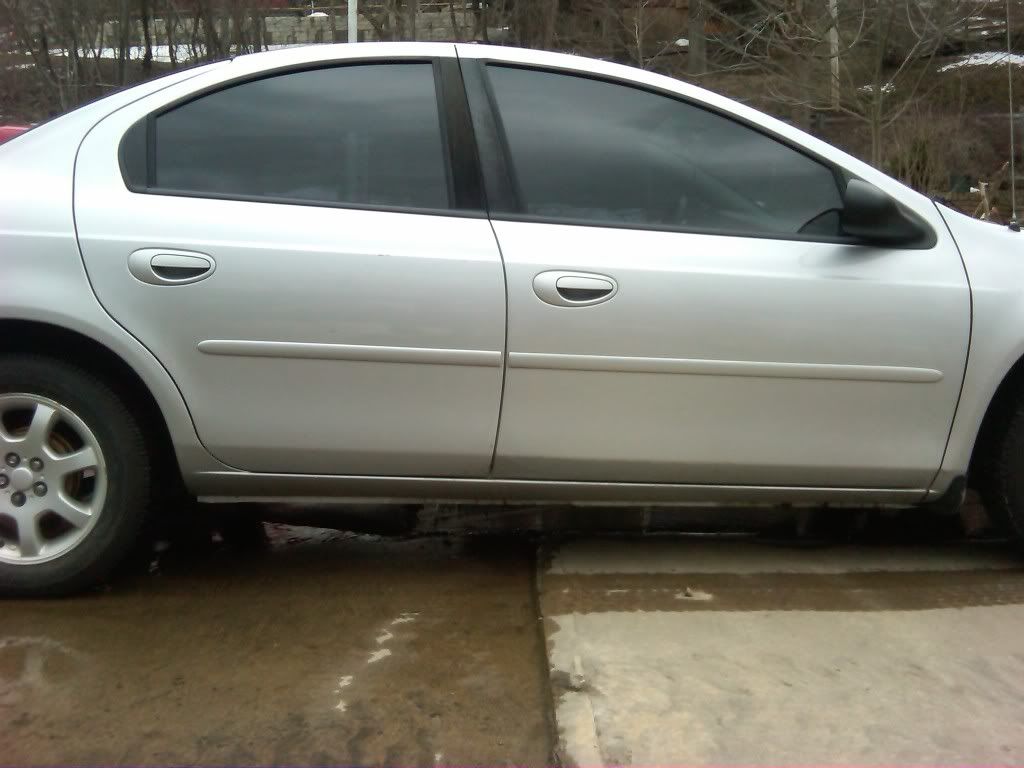 April 23, 2011:
Order a bunch of OEM Silver SRT-4 Parts
-- (1) OEM Silver SRT-4 Spoiler
-- (1) OEM Silver Set (x4) SRT-4 Side Skirts / Door Trim Panels
-- (1) SRT-4 Catback Exhaust
-- (1) Mopar Silver Lip Kit (Front / Rear) Fascia
April 25, 2011:
Side Molding Removal (SRT-4) & Trunk Debadge: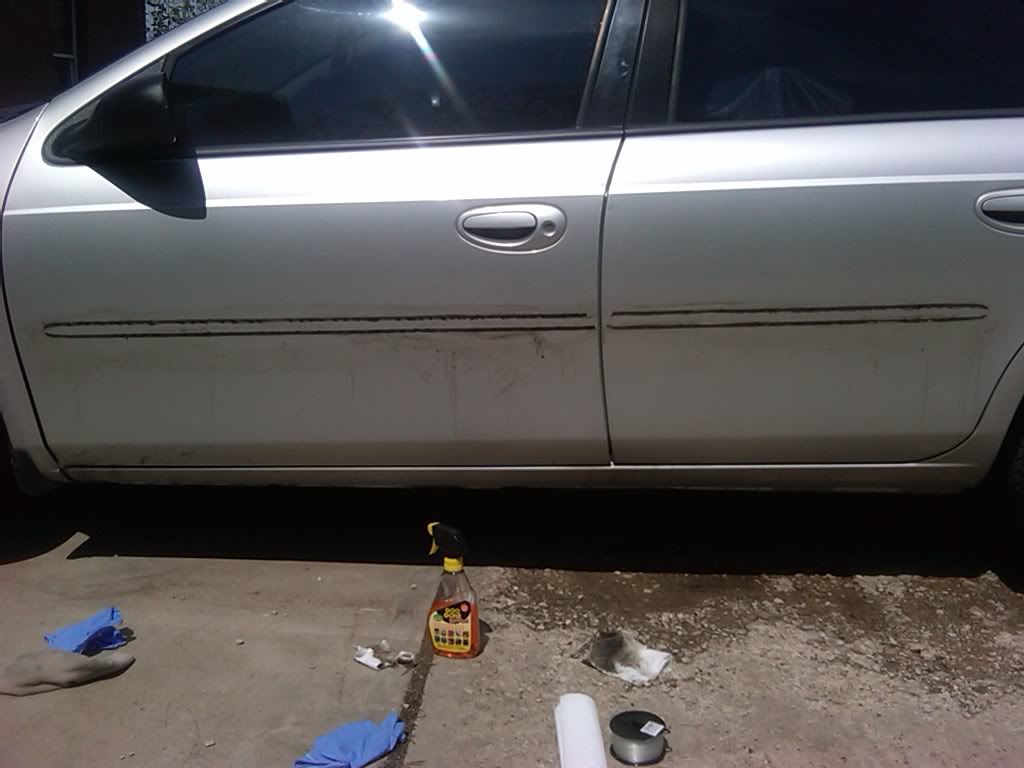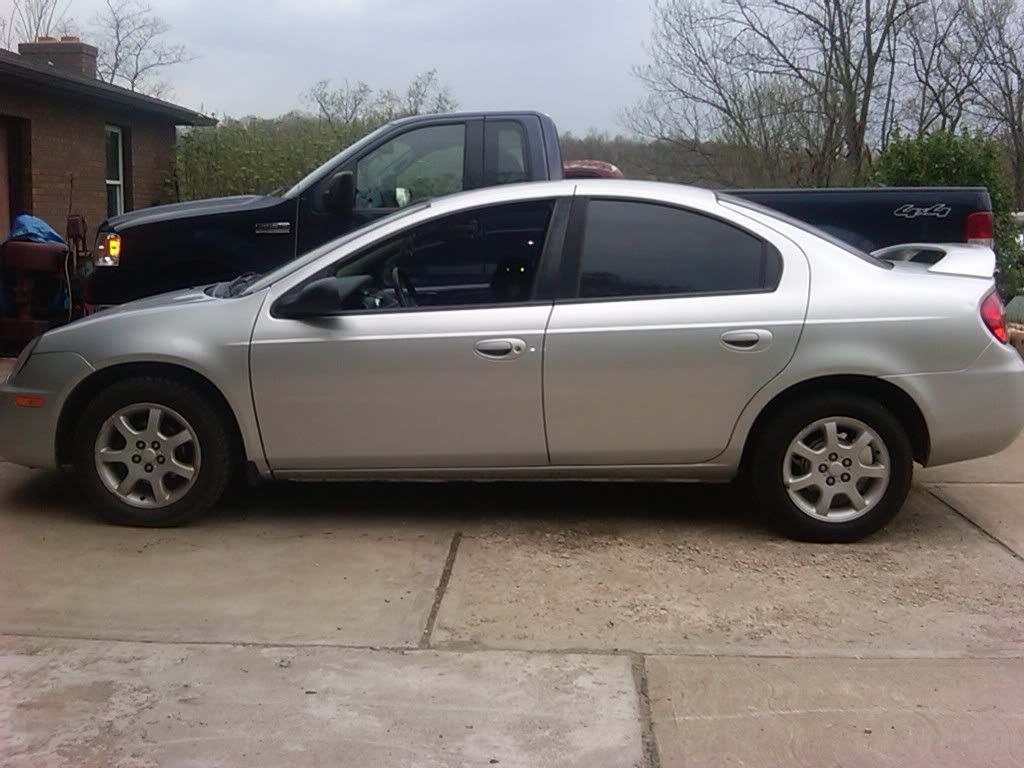 April 26, 2011:
Pick up SRT-4 Catback Exhaust from Ryan (sidepipe87) and install: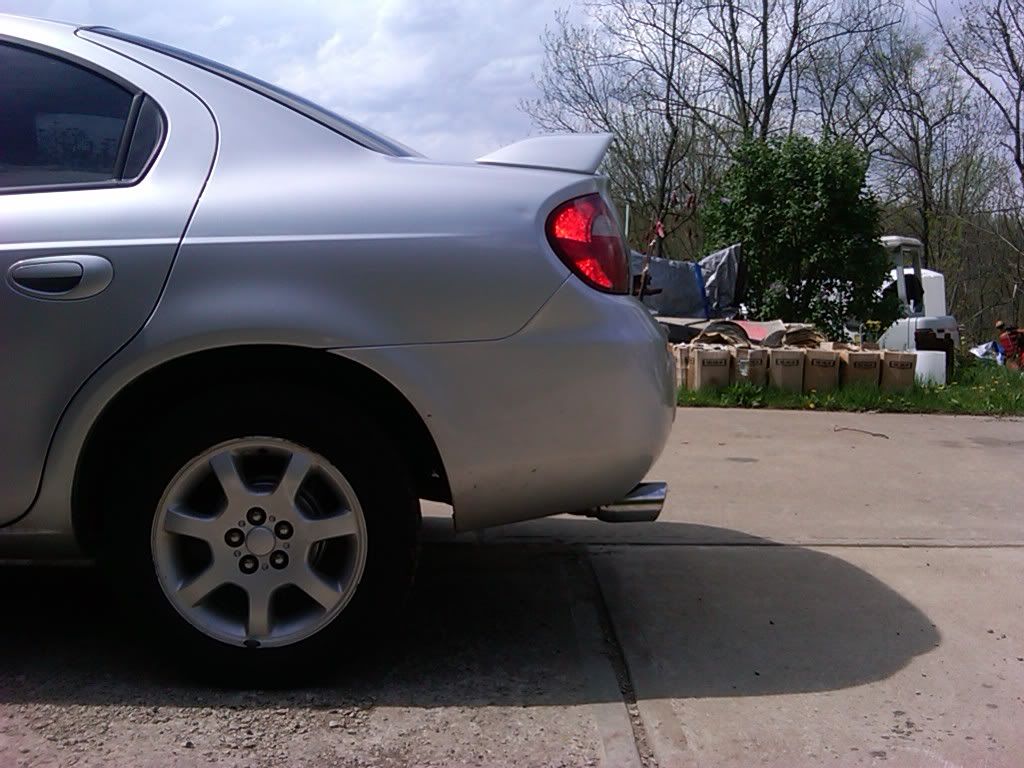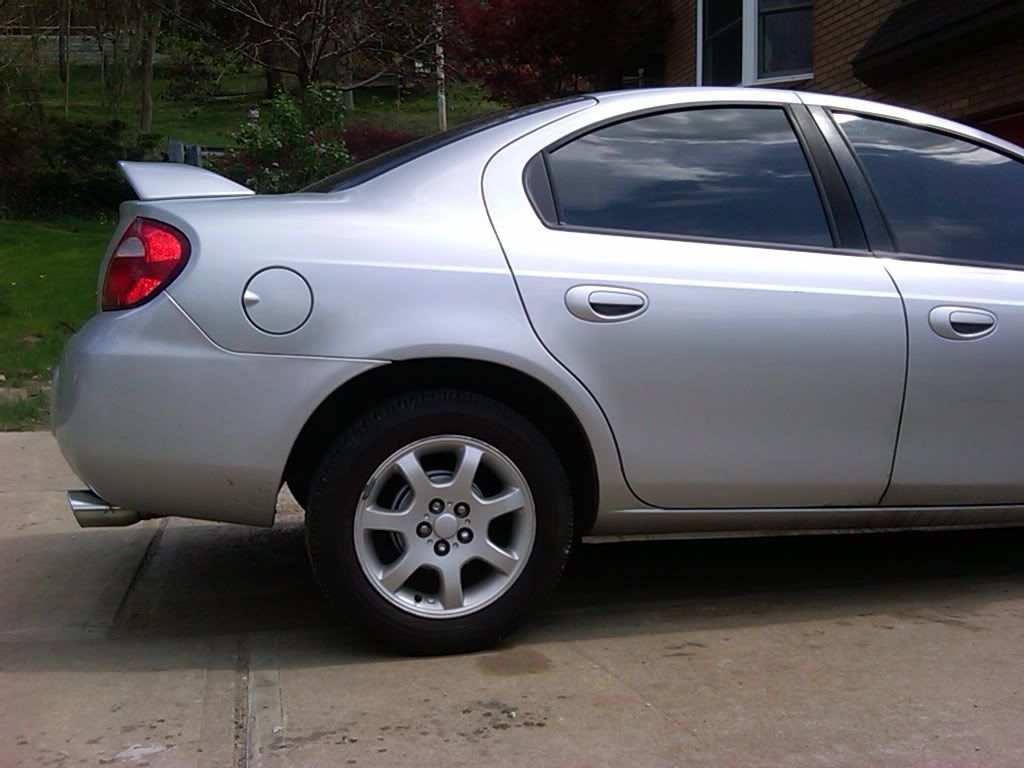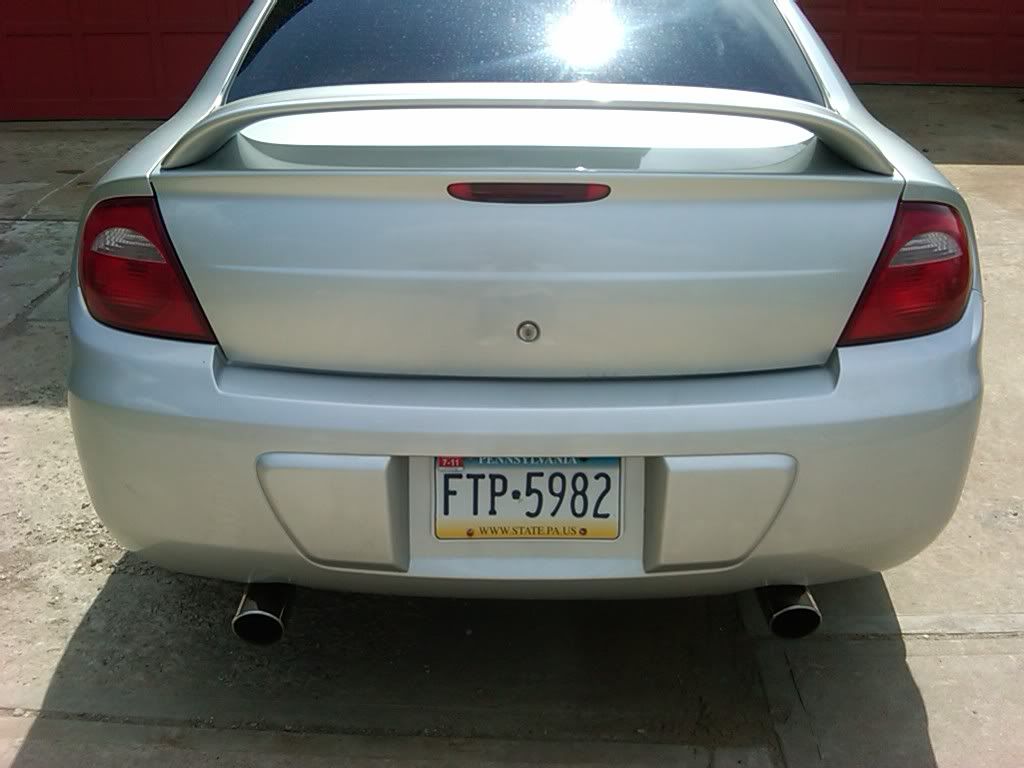 Install VVME 6000K HID Conversion Kit & Aimed Properly: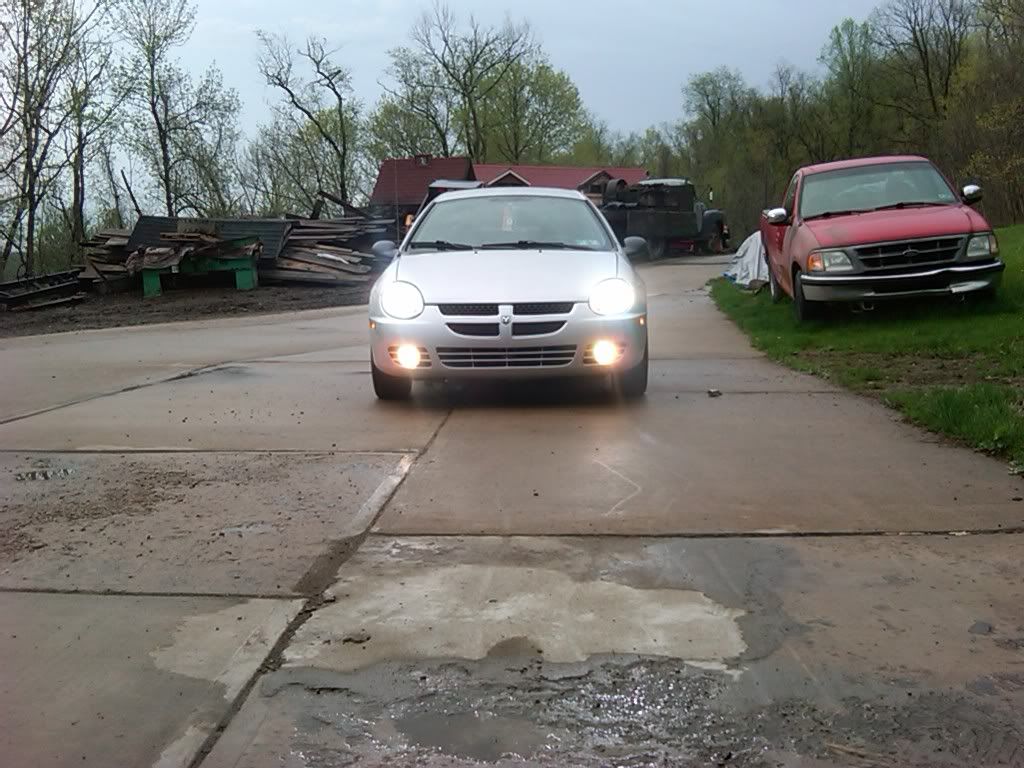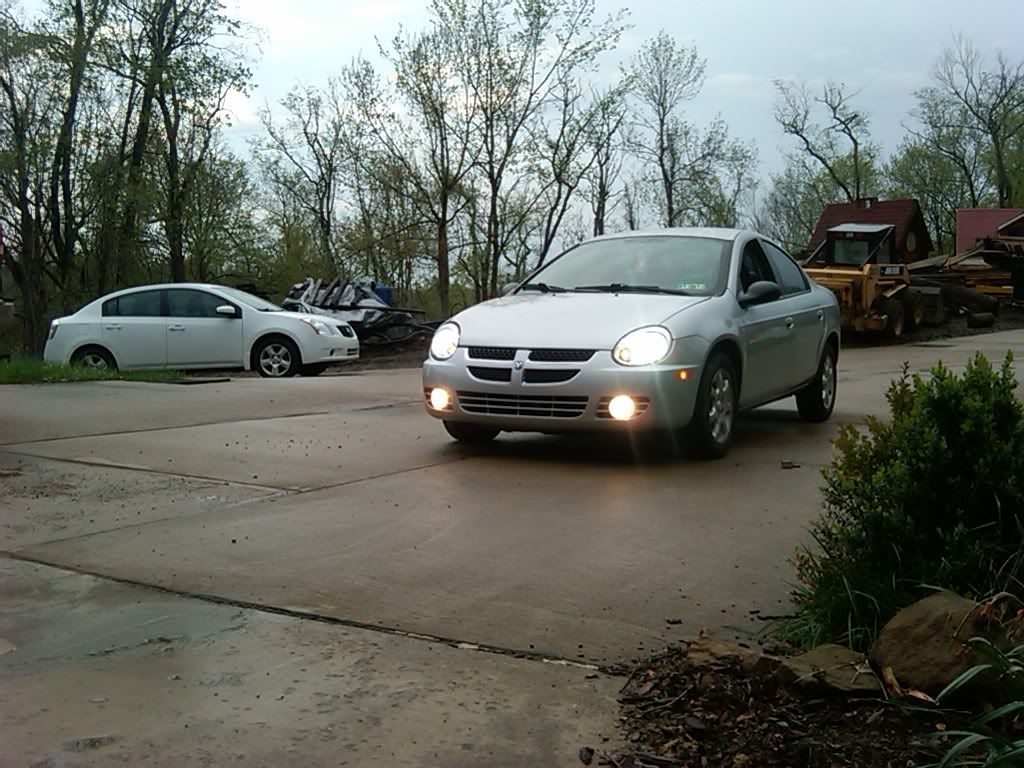 April 27, 2011:
Touch-Up The Off Centered Rear Cutouts For The SRT-4 Exhaust:
--Doesn't look wonderful, but
much
better than it did! It will do at least until the lip kit arrives in just a couple days!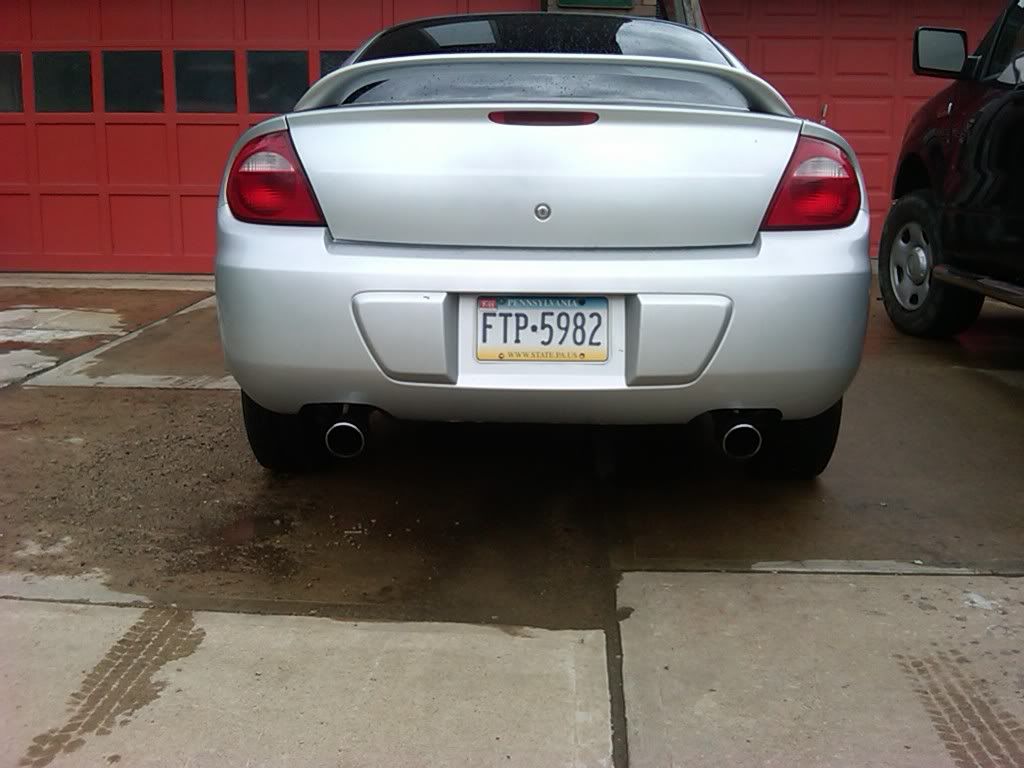 Order Brand New All-Chrome Lug Nuts
Install Cross-Drilled Rotors (R1Concepts) & Ceramic Pads / Paint Calibers Silver To Match The Rear Drums:
Pretty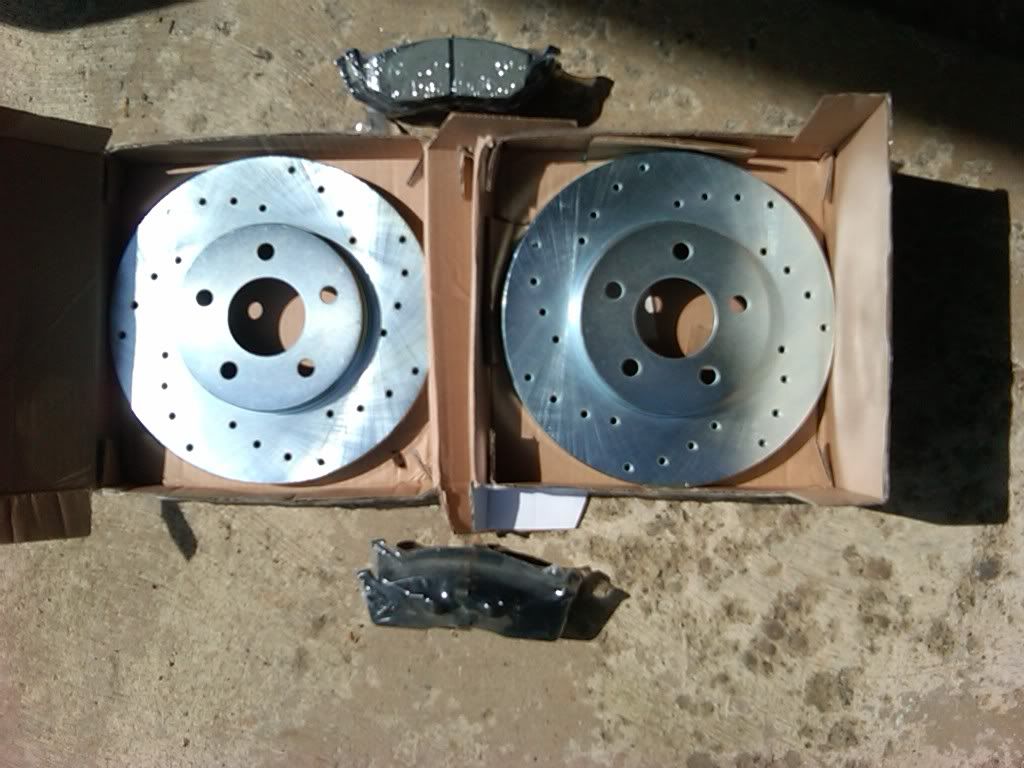 Yucky!:
Driver Side: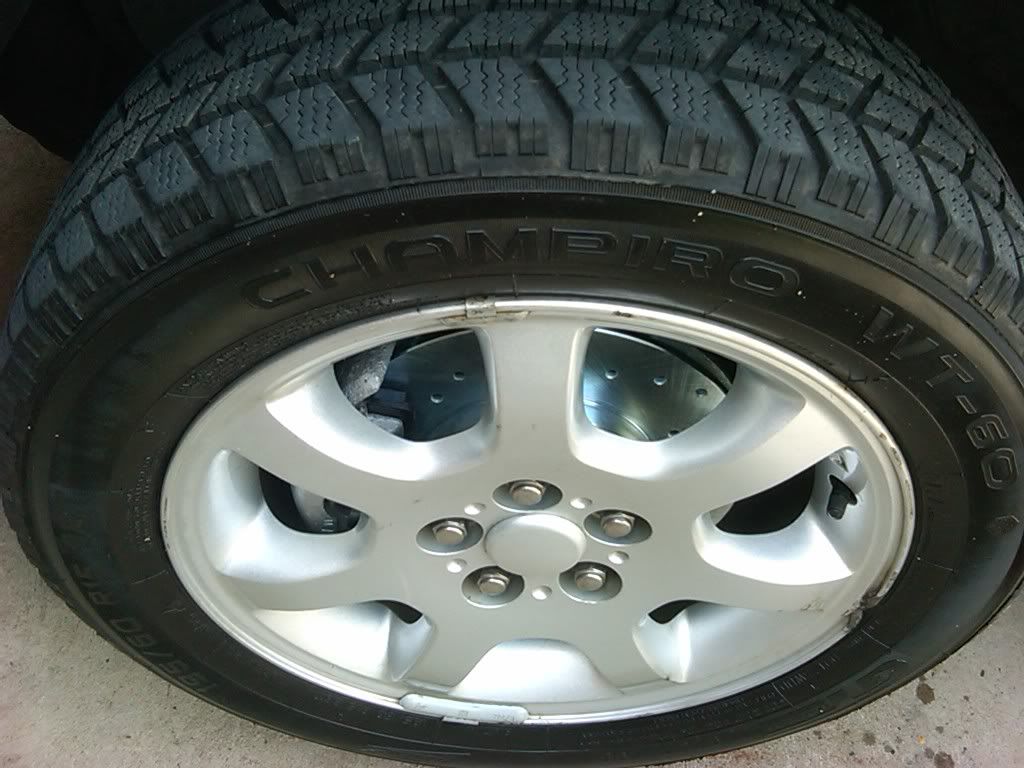 Thanks for reading y'all! That's all I've done for now - quite a bit for only owning her for 4 months, eh? lol
I will keep you updated with pics as I do more.
[/i]