I gathered a few SOHC cams to compare actual lift and duration since stock cams are measured different than aftermarket. The aftermarket cams I checked were as they were listed. I need to find a '95 cam to get the actual specs from it. I was surprised to see that the '02 Magnum cam measured the same as the Crane 10. I always assumed the Crane 10 had more duration than the Magnum cams. I'll finish the chart when I get time.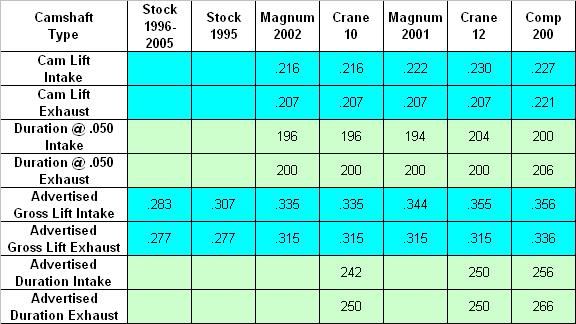 Ok I added the larger Crane cams to the chart and listed as to which they are with the old and new part numbers.
Crane 16 = old Crane #4
Crane 18 = old Crane #5
Crane 20 = old Crane #8
Crane #7 has the lift of a Crane 14 & Crane #4/16 but the duration of the Crane #5/18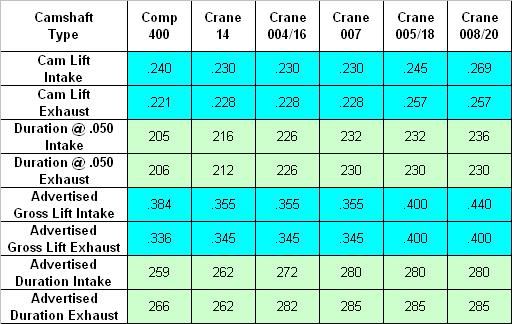 I tried to put all the cams on one chart but for some reason on this forum it kept making it small.