Hello all, my name is Jason. I am a long time lurker on both this site and neons.org so I figured I should finally contribute.
I picked up a 98 r/t back in 2010 during my senior year of college. I eyed this particular car since high school. It just sat in the owners yard and it would never move. Anyway, one day I saw it on neons.org for sale. I knew instantly it was mine. But enough with that.
I bought it with a bad engine/tranmission. Other than that I thought it was perfect. Of course I found out otherwise. So after the winter, I went to clean it out and opened the trunk. A ton of mice scurried around and ran out. Come to find out, after all those years of sitting, the neon made a good home for these mice. So now, the cat lives on it. Anyway, onto the pictures.
During the exorcist of mice crap. If you look hard enough, the brown crap is exactly that.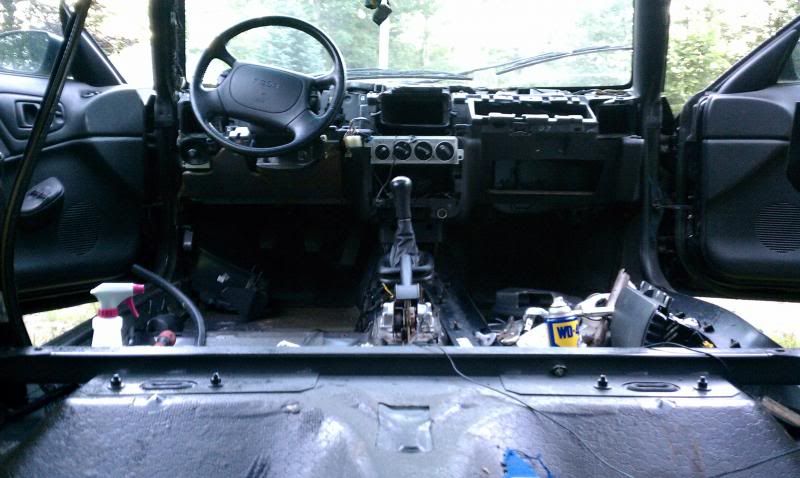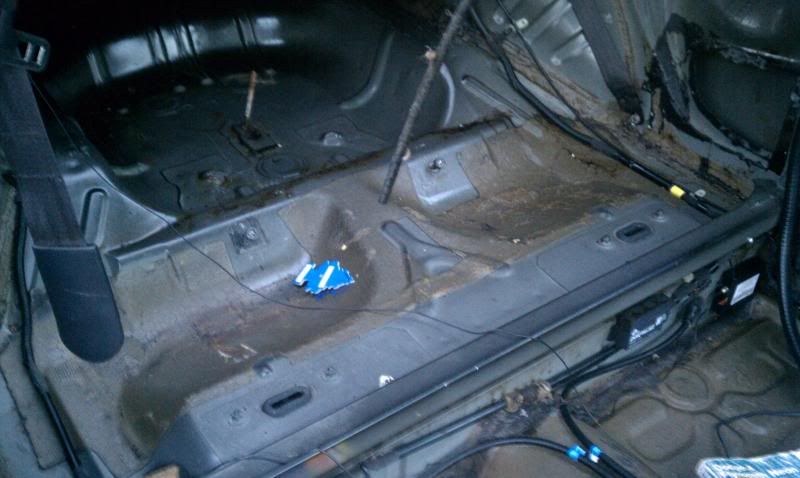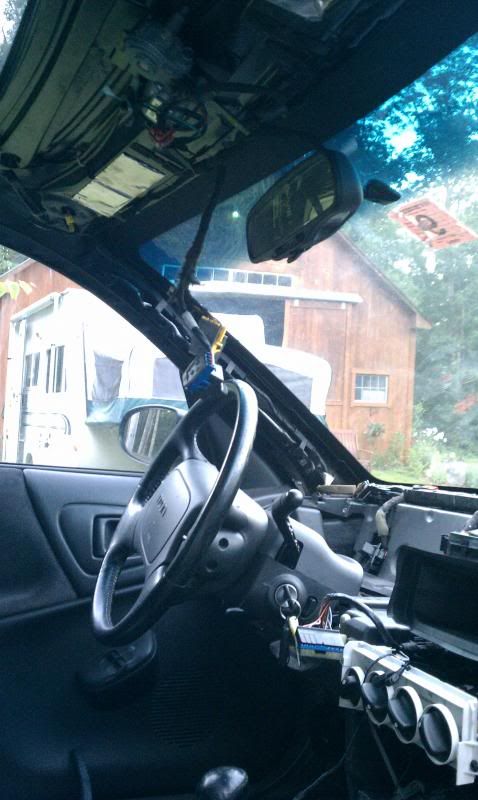 Those fuckers got everywhere including the roof, airbag, seats and especially the trunk. It was a gross nightmare but I cleaned most of it. I still think they screwed up the air blower, but haven't gotten to that part yet.
So, to remedy the engine/transmission issue, I bought a parts car the next summer (2011) with a bunch of extra goodies that I can use. So onto the pictures of the engine removal/installation.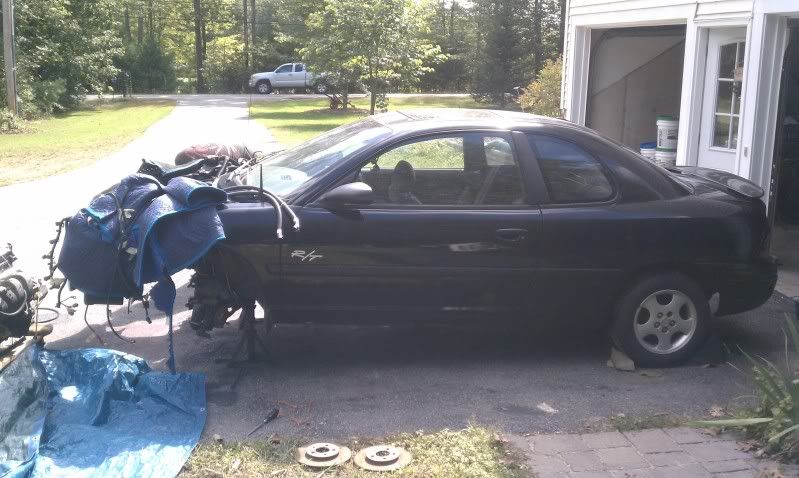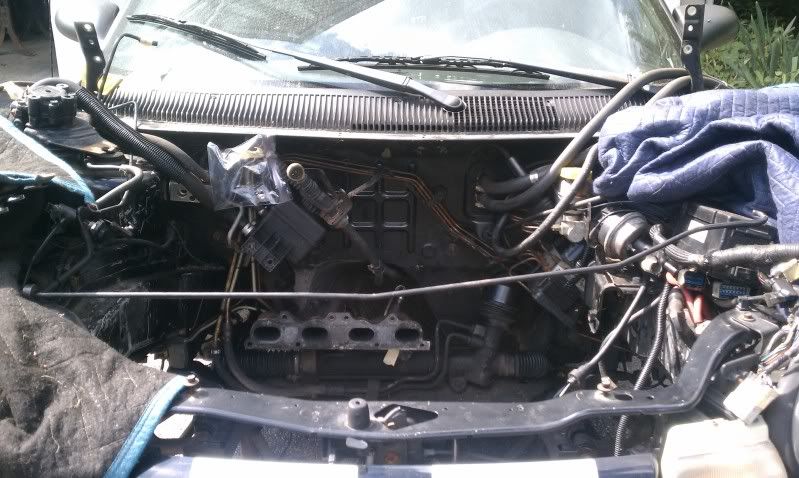 Once that was done, I tested it and it worked perfectly. So, for fun I was driving down the driveway. Keep in mind I have yet (as of 8/20/2013) to drive it. So I hit the brake, boom, pedal to the floor and it is pissing brake fluid from the rear brake lines. Of course it couldn't of happened before the engine was taken out just to make life that much easier. I was done with it for a little bit. It was also getting cold and I lived 2 hours away from the car. As she sat then (note, the rims are off my DD because they have summer tires).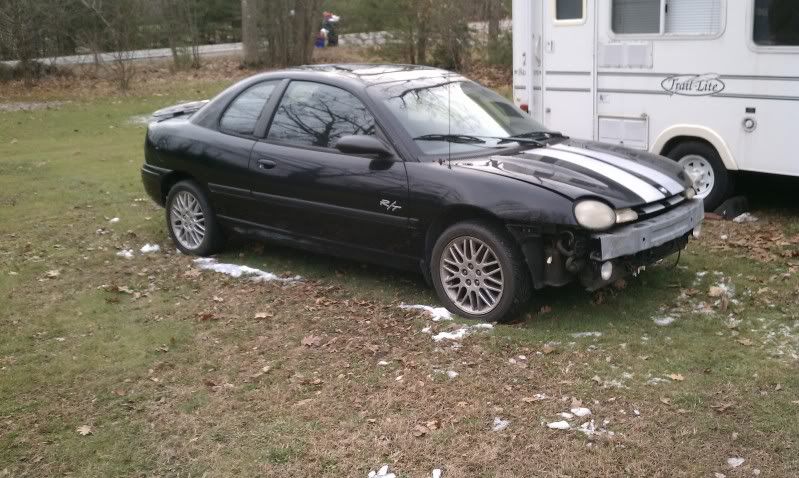 Which brings me to now. I have since gone back to school for my masters which ties up a lot of time and money. So progress will be just as slow as it was before, but I have a real excuse this time.
So my overall goals for this car is to learn (or understand) and do pretty much everything. I would like to do a SRT swap including all wiring and such. But, I want to get this to drive and move first so that will be in the far future.
Feel free to give me opinions/advice as I am open to criticism.